50 Years of Aretha Franklin's Young, Gifted and Black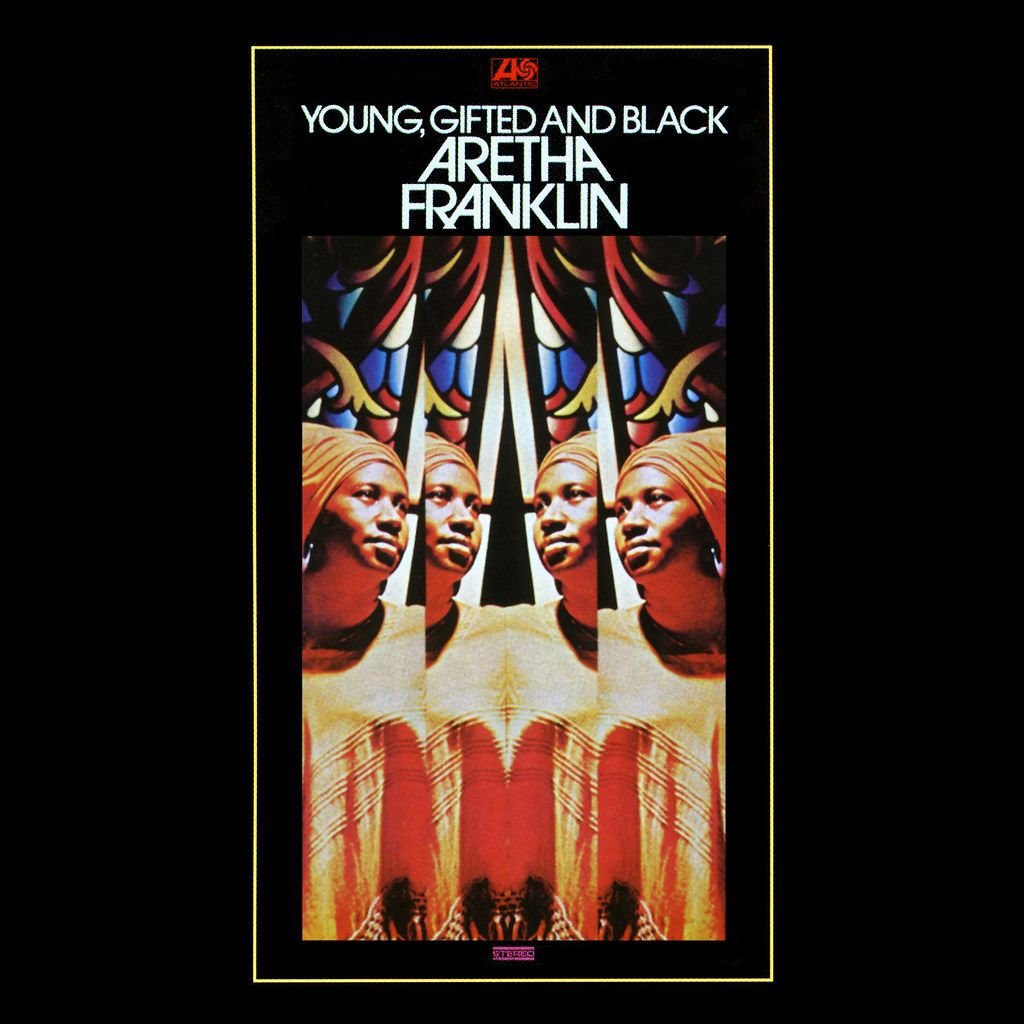 // Image courtesy of Brett Jordan.
At a time when the album is losing relevance as a medium, Aretha Franklin's acclaimed 1972 Young, Gifted and Black is a strong reminder of its power. With a title taken from the Nina Simone song "To Be Young, Gifted and Black," Franklin's 18th studio album fuses covers and originals of different genres into a distinctive sound and message.
The LP came out only months between two live records: the rock-infused Live at Fillmore West and the incredible gospel performance Amazing Grace. Franklin was in her prime and also in a moment of transition. Young, Gifted and Black is very much rooted in R&B and gospel driven soul, but it has a significantly softer and poppier sound than Franklin's previous work. The opening track, a cover of the pop song "Oh Me Oh My (I'm a Fool for You Baby)," is a perfect example of this. It starts slow and smooth, but by the end of the song Franklin crescendos into full throated belting and her characteristic powerful sound.
"Oh Me Oh My" is one of eight cover songs on the 12 track album. Franklin draws on compositions from across the musical spectrum: from a Burt Bacharach pop hit to a classic Delfonics soul ballad. This doesn't stop the album from sounding wholly original and cohesive. Franklin's musical genius shines through in her unique reinterpretations. "A Brand New Me" is infused with a swing rhythm that shows off Franklin's impeccable sense of timing on both piano and vocals. Her arrangement of Otis Redding's "I've Been Loving You Too Long" makes subtle changes (such as replacing Steve Cropper's rolling guitar arpeggios with her and Donny Hathaway's work on the piano and Hammond organ) but in a way that completely flips the tone of the song from pleading lament to assertive outcry. It can't help but draw comparisons with her rearrangement of Redding's "Respect," which shifted meaning to an even greater extent, changing the traditionalist song into an iconic feminist anthem.
The defining force of this album, of course, is Franklin's vocals. Her gospel infused soul floats between dreamy, impassioned, and aspirational, and is most impactful in her covers of songs like the Beatles' "The Long and Winding Road." Paul McCartney's melancholy ballad already borders on the spiritual, and Franklin seizes on this, singing lines like "Many times I've been alone / and many times I've cried" with grit and soul. The opening piano riff she uses is itself a direct reference to her famous "Son of a Preacher Man," and it's even more fitting that she plays it alongside Billy Preston, who was on the original Beatles recording.
As inventive as her covers are, it is her four original songs on this album that shine the brightest. The jazzy and starry-eyed "Day Dreaming" and lead single, "Rock Steady," stand out for being as popular as they are acclaimed, but it is "First Snow in Kokomo" that eclipses them. Stripped-down, serene, poetic, and personal, Aretha and her piano enthrall the listener in a meandering visit to the small town of Kokomo, Indiana.
The inclusion and perfect fit of "Kokomo" alongside tracks like Franklin's energetic cover of the Delfonics' "Didn't I (Blow Your Mind This Time)" is part of what elevates Young, Gifted and Black, and is a testament to the great production quality and amazing team of musicians supporting Franklin's artistic vision. Donny Hathaway and Billy Preston obviously stand out on the Hammon organ, but so do Franklin's sisters (Carolyn and Erma) and The Sweet Inspirations as background vocalists. The collaboration culminates in the album's final song, a stirring cover of Elton John and Bernie Taupin's "Border Song." Franklin's gospelized version expands the title to "Border Song (Holy Moses)," emphasizing the lyrics which resonate most in her rendition. The song provides a perfect conclusion to the album, summing up its aspirational message and leaving viewers with a final plea: "Holy Moses, can we live in peace?"
// Julian Giordano '25 is a writer for The Darker Side.