80s-90s Hip Hop: A Survival Guide, Pt. 1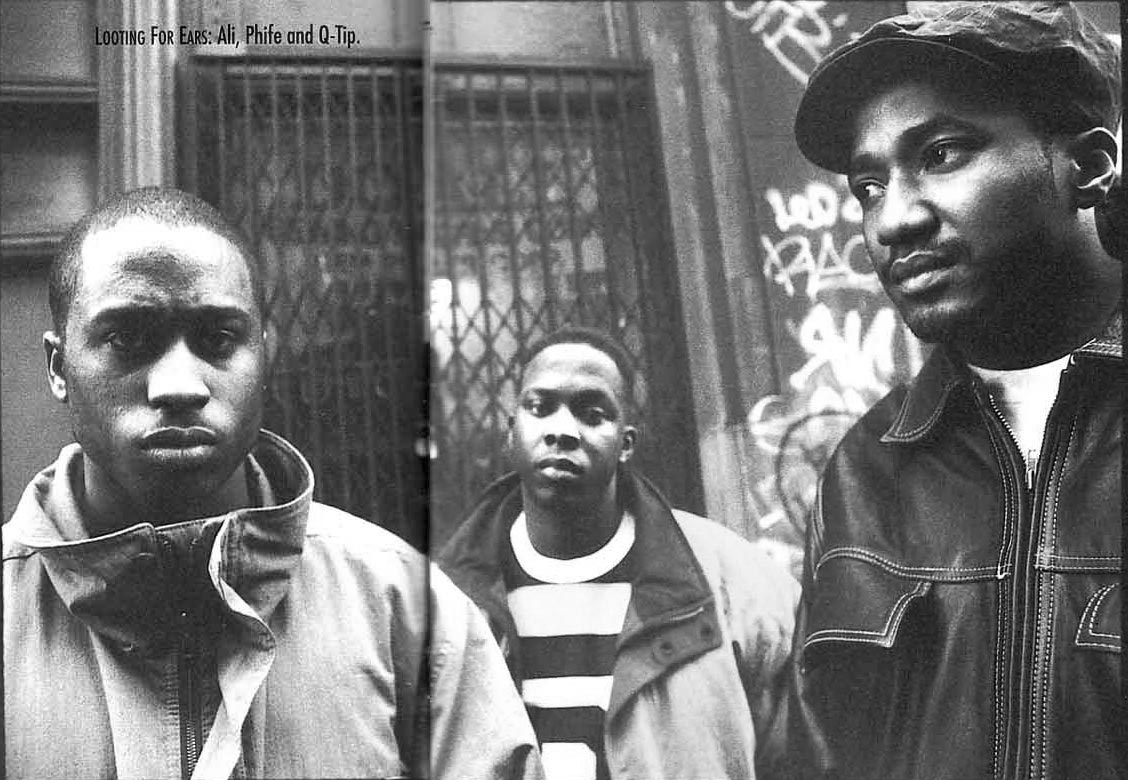 Let's get to it, fam.
Boogie Down Productions, formed in 1985 in South Bronx, NY, was the brainchild of rapper KRS-One, rapper D-Nice, and DJ Scott La Rock, who was murdered in 1987, shortly after the release of the group's debut Criminal Minded. Criminal Minded came to be respected as one of the greatest albums of all time ("OF ALL TIME!!!" – Kanye West) in any genre, and features a broad use of samples, from dancehall reggae to AC/DC. The song "South Bronx" is another diss track (recall our discussion of "The Bridge is Over") aimed at rival rapper MC Shan and group The Juice Crew, presented to and popularized by DJ Red Alert, a famous NY radio DJ who put BDP on the map. I've included two links for you – the first is a clip from the documentary "BEEF", which focuses on the feud between BDP and the Juice Crew, and the second is a Wikipedia link for more information on this song and (arguably) rap's first real "beef", The Bridge Wars:
http://en.wikipedia.org/wiki/The_Bridge_Wars
Run-D.M.C. was founded in 1981 in Queens, NY by Rev Run (Joseph Simmons), D.M.C (Darryl McDaniels), and Jam Master Jay (Jason William Mizell). They were the first hip-hop group to have a gold record (for their debut eponymous album), a platinum record (for their second album, King of Rock), a multiplatinum record (for their third album, Raising Hell), and a nomination for a Grammy. When Run-D.M.C. first formed, popular music critics believed hip-hop to be a passing fad that minorities were attaching to because of its subversive nature – but Run-D.M.C.'s popularity dismissed this perception. 
The Beastie Boys started as a 4-person punk outfit in 1981 in New York City, New York, playing with groups like Bad Religion, the Dead Kennedys, the Misfits, and Reagan Youth. By 1984, the band became the trio of Adam "Ad-Rock" Horovitz, Michael "Mike D" Diamond, and Adam "MCA" Yauch, and started incorporating rap elements into their songs. They teamed up with a DJ, Rick Rubin, who was an NYU student at the time – he eventually founded Def Jam Recordings, and produced for them under the new label. They toured with Madonna in 1985, and released their debut album Licensed to Ill in 1986 – it was the first rap LP to top the Billboard charts, and eventually sold over 9 million copies. They have been the biggest selling rap group since 1991, selling 40 million albums worldwide. In 2012, they were inducted into the Rock and Roll Hall of Fame; a month later, MCA died of cancer.
Slick Rick (Richard Walters) was born in London to a British Jamaican family, and moved to Brooklyn in 1977. He began his career in hip-hop in 1983, and incorporated narrative elements into his rhymes to create the persona of a rap raconteur. His iconic eye-patch and assorted gold chains are a staple of hip-hop history. His song, "La Di Da Di", was interpolated by Notorious B.I.G. in his classic Eastern Renaissance-era song, "Hypnotize":
"Ricky, Ricky, Ricky, can't you see? / Sometimes your words just hypnotize me. / And I just love your jazzy ways, / Oh MC Rick my love is here to stay"
- Slick Rick, "La Di Da Di"
"Biggie, Biggie, Biggie, can't you see? / Sometimes your words just hypnotize me. / And I just love your flashy ways, / Guess that's why they're broke, and you're so paid."
       - Notorious B.I.G., "Hypnotize"
Big Daddy Kane (Antonio Hardy) began his hip-hop career in 1986 as a member of the Queensbridge, NY based crew The Juice Crew, founded by famous and influential producer Marley Marl, and which included rappers Kool G Rap, Biz Markie (of "Just a Friend" fame), and MC Shan (the Juice Crew was one of the most belligerent groups in Golden Age hip-hop, starting multiple beefs and issuing several answer tracks against DJ Red Alert and South Bronx rivals Boogie Down Productions). Big Daddy Kane is one of the most influential rappers of all time, and his lyrical complexity and rhythm were ahead of his time. His song "Ain't No Half-Steppin" is often considered one of the greatest hip-hop tracks of all time. 
Continued in Part 2!