Adrianne Lenker Captivates Crowd at The Sinclair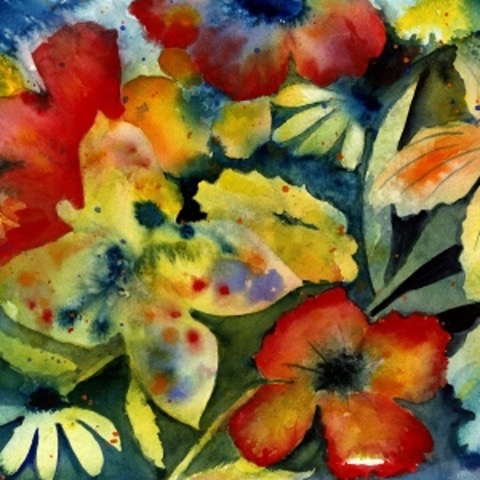 // Songs and Instrumentals by Adrianne Lenker
// // Image courtesy of_ Mika Simoncelli_
"I should put it in a jar for later so I can feel this vibe again. It's a nice vibe." Adrianne Lenker held her audience close at The Sinclair on Wednesday, November 10. She named the collective feeling; as we stepped into the cold Cambridge night, we wished we could have brought the show's warm essence with us.
Lenker's setlist brought together several songs from her newest album, "songs," with songs from the band she fronts, Big Thief, including a few from their not-yet-released album, Dragon New Warm Mountain I Believe in You. Jokingly, she told us it would be released "tomorrow"– in fact, the album is slated to be released on February 11, 2022. There's no doubt that the album will be well-received by Lenker's fans, who cheered enthusiastically for the new tunes.
At the beginning of the set, the audience sang along to Lenker's songs softly, so as not to overpower her and her guitar. It was clear that much of the audience knew her lyrics by heart and couldn't resist singing along, yet held back out of respect for Lenker and the enraptured crowd. Midway through the show, Lenker encouraged everyone to sing along, and the crowd took her suggestion joyfully.
This partnership reached a crescendo during Lenker's most popular song, "anything." During some choruses she opted to sing harmonies softly, in order to hear us better. At times, audience members harmonized with each other. Looking around, we couldn't tell who was singing under their masks, adding to the atmospheric effect of the layered voices.
// Image courtesy of Mika Simoncelli
"The songs change so much, and I learned so much by feeling them reflected back." Lenker observed in between songs. Her newest album came out in 2020, while in lockdown, and this tour marks her return to live performance. Her gratitude was evident as she spoke about how meaningful the touring experience had been. That gratitude was reflected back by the audience, who clearly adored her. As we start attending concerts in-person again, we are gaining a new appreciation for the unique sense of community and intimacy that they create.