All-French Performance at the BSO Commemorating Ravel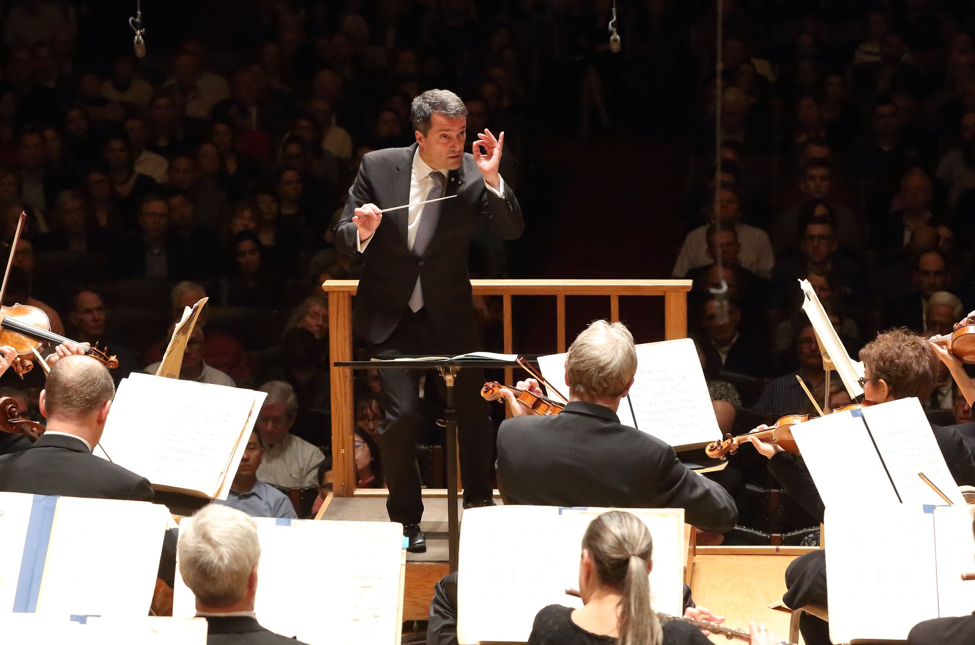 Courtesy of Boston Symphony Orchestra
Staff Member Leah Sosland attended the February BSO performance of Debussy and Ravel at Symphony Hall, where Jacques Lacombe led the orchestra through Debussy's Sarabande et Danse, Ravel's Piano Concerto for the left hand, and Ravel's complete Daphnis et Chloé.
While visiting America in 1928, Maurice Ravel conducted a number of concerts with the Boston Symphony Orchestra featuring his own music at Symphony Hall. Could there be a more fitting way to commemorate the event than with a program at Symphony Hall featuring Ravel's works played 90 years earlier? The program opened with Claude Debussy's Sarabande et Danse (Tarantelle Styrienne), orchestrated by Ravel in 1923; the 6 minute work commenced the performance with a whirl of energy comprised of swings of string, plucks of harp, and a delicate infusion of tambourine, triangle, crotales, and cymbals.
Following the Debussy piece, the celebrated French pianist Jean-Yves Thibaudet performed Ravel's single-movement Piano Concerto for the left hand. Thibaudet swaggered onto stage in a dazzling pink jacket and took his seat at the piano. However, as soon as his left hand touched the keys, the music darkened his own energy. The concerto was commissioned by Paul Wittgenstein, who had lost his arm during WWI. Thibaudet's hand moved with the lamentation and mourning in which Ravel composed the piece. Yet when I closed my eyes, his arpeggios and pedaling – compounded by Ravel's calculated arrangement of chords – created an illusion of wholeness. Following a rapturous applause, Thibaudet returned for an encore. He introduced Ravel's Pavane pour une infante défunte with a dedication to the children whose lives were lost that week at the Stoneman Douglas High School shooting in Parkland, Florida. This deliberate, gentle masterpiece for solo piano was a touching choice. The Pavane, which follows the tradition of a slow processional dance dating from 16th-century Europe, evoked the quiet beauty of a dance woven with a sort of grave resignation. As soon as Thibaudet's hands stilled, the hall stood in heartfelt, teary-eyed ovation.
Intermission was much needed after Thibaudet's encore, in order for the audience to prepare themselves for the evening conclusion: Ravel's Daphnis et Chloe, a ballet in three scenes oft-described as his "choreographic symphony." While orchestral performances of the ballet frequently feature only one or two of its scenes, the BSO played the entirety of the piece. The room was filled with waves of lushly colored harmonies, concluding with an electric, borderline-frantic crescendo of layered voice and instrumentation.
---
Leah Sosland '21 is a Classical DJ. Join her for her feature, "Springtime Performances," Wednesday evenings 6-7 pm, and "Historical Performances," Sunday evenings 6-7 pm.