Allen Salkin Discusses His New Book, 'The Method to the Madness'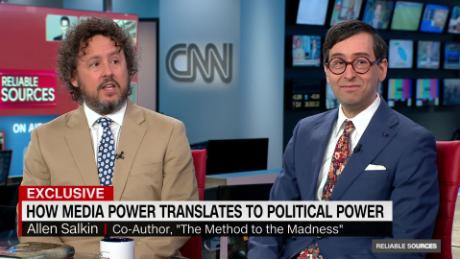 Listen
On this episode of ZUCKER, 'The Method to the Madness: Donald Trump's Ascent as Told by Those Who Were Hired, Fired, Inspired--and Inaugurated' co-author Allen Salkin joins host Andrew Zucker to talk about his book — an oral history that charts Trump's rise between 2000 and 2015.
On debunking Trump's claim that he's never drank alcohol: Trump, at the time we pick him up, was basically a bachelor going out to downtown New York City clubs. It was sort of the era of the lounge, and it was when bottle service was invented. And he was basically model-chasing with a friend of his named John Casablancas. And this is the period when Trump meets Melania at a fashion week party — he was very interested in models. The bartender who we talked to served Trump beers at the bar. He drank from the bottle.
On Trump using The Apprentice to his political advantage_:_ When Trump has a speaking engagement — this is the L.A. Apprentice season in 2006 — he has a speaking engagement in Minnesota that they show. They focus in twice on a guy holding a 'Trump for President' banner. And so, yes, that's ten years before the campaign.
On whether Trump had a strategy when deciding to run for president: Donald Trump spent at least fifteen years and more like probably thirty to forty years planning and thinking about how he could become president. Our book, 'The Method to the Madness,' uses one hundred fourteen on the record sources — people in Trump's orbit who are for him and against him — to make a case that is completely airtight if you read the book. That this was not a whim, this was not a thing just so he could start Trump TV. And that look of shock on his face was the same shock the rest of us felt. He had seen the polls, he thought he wasn't going to win, he was surprised he did, was glad he did.