Up-and-Coming Violinist Randall Goosby on Debut Album and Community Engagement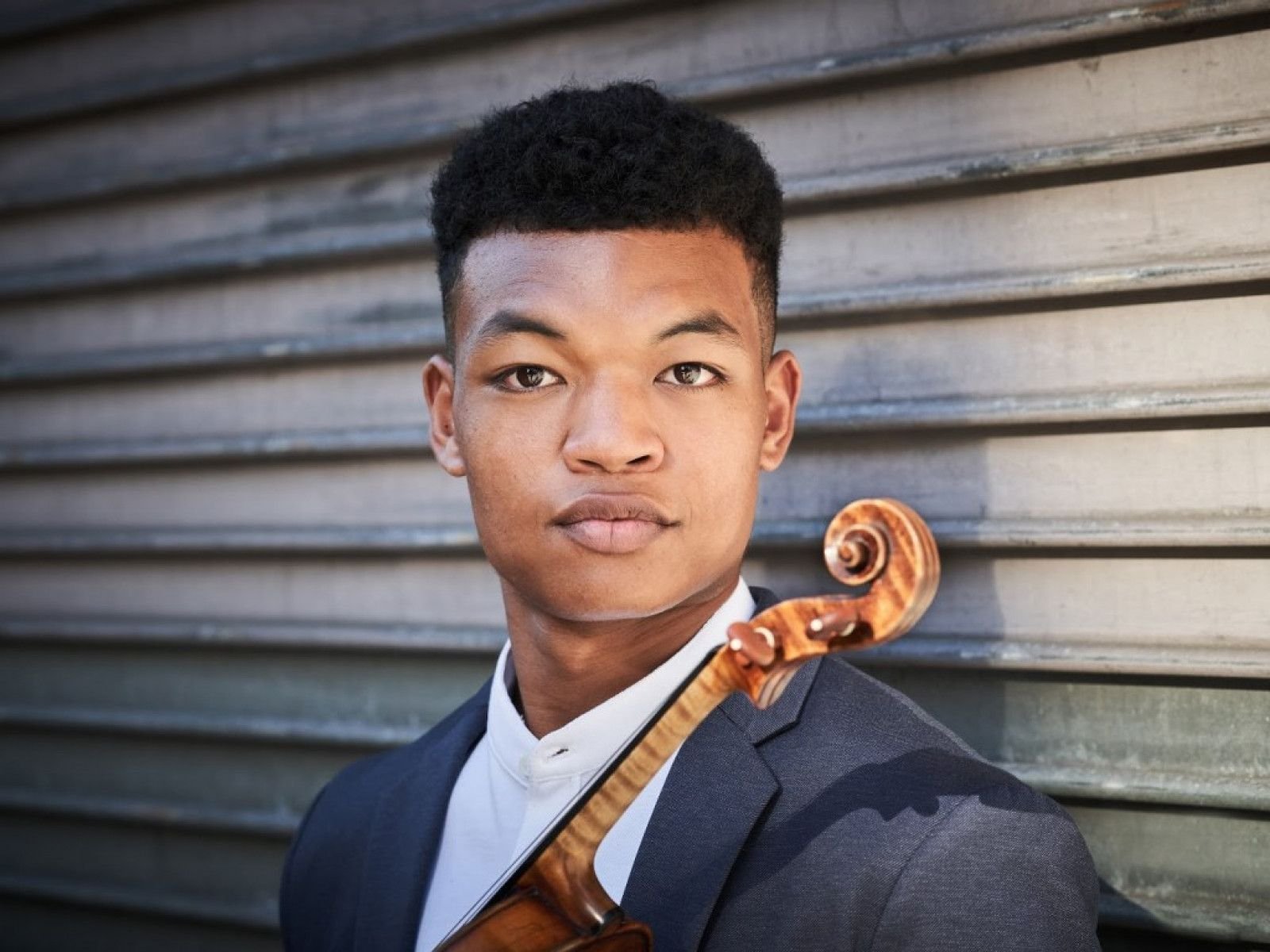 Photo courtesy of Kaupo Kikkas.
Listen
Violinist Randall Goosby made his debut at age 9 with the Jacksonville Symphony, studied with Itzhak Perlman at Julliard, and signed with Decca last year at the age of 24. This year, he'll be performing with the Los Angeles Philharmonic, the Detroit Symphony, the London Philharmonic Orchestra, and the Philharmonia Orchestra. WHRB's Ellie Taylor spoke with Goosby about his first album, entitled Roots, now out on Decca.
These are some highlights of the interview, edited for length and clarity.
Tell us a little bit about the content of the album. What was your intention? This is definitely an unusual debut album. You weren't trying to play it safe.
At the end of the summer of 2020 I was kind of in a weird place, specifically in reference to the Black Lives Matter movement. I had done a couple of virtual tributes and seen hundreds of others online and personally was getting a little tired of them. I was questioning what it was actually doing. Music and solidarity is great but I really wanted to have a little bit more of a lasting and meaningful impact.That's actually kind of the time that Decca swooped in and it was really a perfect storm. They signed me at the end of the summer and wanted to find a story for my first album. The lightbulb instantly went off in my head; this was a perfect opportunity to shed some light on classical music by African American composers. By musicians that look like me and relate to me in a different way than a lot of composers do. I'd like to think of the album as a celebration of music by African American composers. But also there are a couple of tracks that aren't by Black composers. Those are pieces of music that were very much inspired by Black music and culture. I just wanted to highlight some of the connections that exist kind of under that layer of Eurocentric traditionalism that pervades classical music and has for as long as it has existed. I'm really excited about the way the project turned out and I hope that people continue to listen to it and open their eyes and ears to all that classical music can be.
You had mentioned, briefly, the future of classical music and where it's headed. We've seen a lot of motion towards greater inclusivity. Right now, we're kind of in a place where there's a short interlude by William Grant Still in an orchestra concert that is otherwise centering white composers, and especially performed by a lot of musicians who are. How do we combat this performative inclusivity that may or may not continue to present an issue for orchestras and other ensembles?
The future of classical music lies in people who may not have even started playing an instrument yet, who may or may not be aware that classical music is a path they can choose. It's always got to start there. That goes to your point about orchestra that are compared mostly of white people playing mostly European and Eurocentric music from the sort of "traditional" canon. These are the orchestras that are generally tasked with going in to schools and getting kids excited about this stuff. The models that I've seen and participated in myself are not really sustainable for the purposes of actually getting kids involved. As a part of concerto appearances with orchestras, I've been taken to schools and allowed to share and play for kids. Every time, there's an overwhelmingly excited and enthusiastic response. But I call it a kind of "Tea Bag System," where you drop it in for a few minutes, pull it out, and you're gone. The kids don't have a chance to interact with you anymore. It's the same way with most community engagement programs across the country. I really hope, along with all of the exciting new discovery that's happening in the repertoire, that there will be a much larger focus and commitment to community because without the community, who is going to come to the concerts?I certainly didn't expect orchestras to actually build programs around composers of color, but having an interlude or a Boulogne (de Saint-Georges) concerto or something like that, it's better than what we've had. It's just a small step in a long journey towards actually having really exciting, engaging, new, unfamiliar programs. There's always the danger of complacency. I felt this even during the Black Lives Matter movement, when people were hard at work searching for all this music. I was not necessarily waiting for it, but I was like, the momentum will probably slow down at some point. It's up to us to keep that up and to keep searching and being curious and being adventurous with our choices.
Ellie Taylor is a producer for the Classical Music Department and the host of New Releases on Wednesdays from 8-10 PM.