Andy Mineo: A Rising Star in Eclectic Hip Hop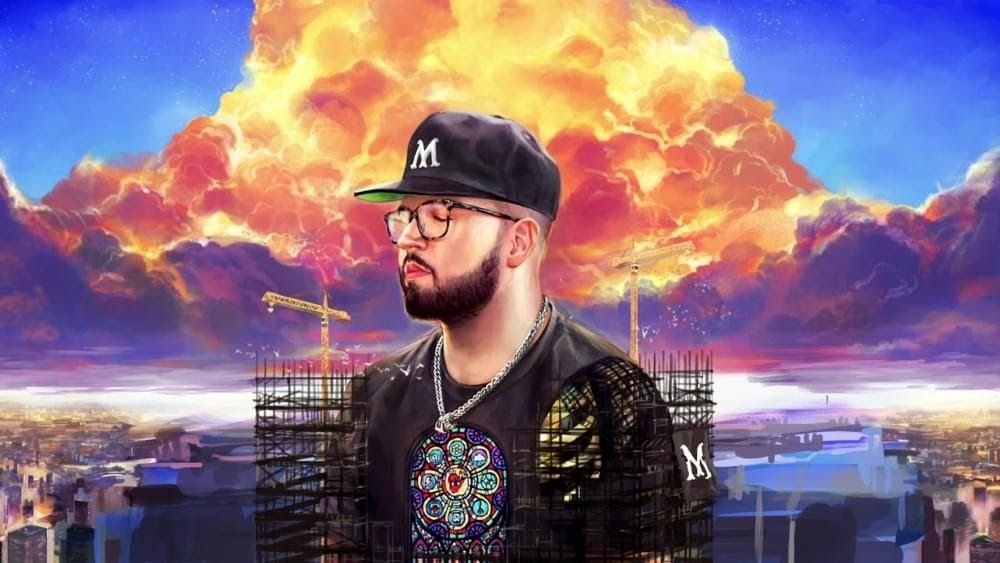 Listen
// Graphic courtesy of Marcus Thomas.
Syracuse native Andy Mineo is no stranger to the Hip Hop industry. Joining the scene with his first mixtape Formerly Known in 2011, Mineo has continuously made standouts with his fresh and bold approach to Hip Hop. In the midst of his Billboard-charting hits, nominations, and gold plaques, Mineo is on a mission to serve the world a new taste of rap music. A slew of notable pieces have propelled him into 2020, among them "Jackson Pollock", "Let Me Know" feat. Marc E. Bassy, and his feature on the Southern Christian Hip Hop Group 116's single "Celebrate More" with Lecrae and Hulvey. It's clear, Andy Mineo isn't slowing down.
Known in the music industry as both a Hip Hop artist and voice to many Christian circles, Mineo is no stranger to using his music as a platform to share all aspects of his life—be it God, relationships, race, mental health, and more. He's unique in an industry with artists masquerading in facades of glamour and perfection. Mineo uses his real voice in his music and it's paid off with an extraordinary fanbase.
His latest full project, Work in Progress, released in August 2019, gave listeners a raw glimpse into songs and stories that Mineo had never released before. Work in Progress is an amalgamation of tracks, artistic works, and corresponding podcasts featuring Mineo's Conversations with fellow collaborators. The project brings in elements to reflect on his time in the industry and explore his vision for the upcoming years.
Mineo is also dropping his new, 5-song EP Happy Thoughts this November. Inspired by his recent trip to Japan, Happy Thoughts is an interactive musical experience— featuring new collaborations, energizing visuals, social media, and everything hip hop. With the hashtag #HappyThoughts already making headway online, Mineo's mission is to connect with his audience under a unified love for storytelling through rap. The first single from the EP, "Shibuya Roll Call" feat. Wordsplayed, is out now.
Questioning everything from the role of country music in Hip Hop to fitting the mold of the music industry, join the conversation with Andy Mineo to get a peek inside the mind behind the hits. Catch the broadcast on WHRB 95.3 FM on November 1, 2020 and be sure to check out andymineo.com to keep up with Andy!
// Florence Darko '23 is a guest writer for The Darker Side.