Brent Cobb & Them at The Sinclair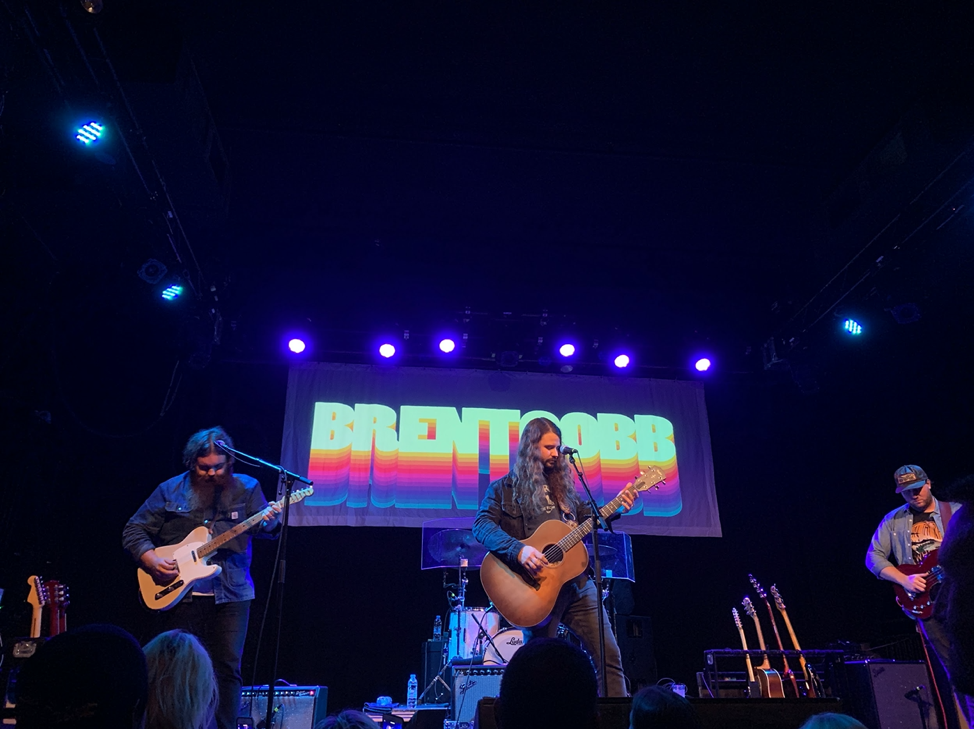 On a Monday night in Harvard Square, the mezzanine of The Sinclair is closed. The bottom floor is filled by a group of people whiter and older than the population typically seen around campus, possibly coloring Brent Cobb's on-stage proclamation that "people are just about the same everywhere."
He leads with an unreleased, acoustic tune full of lovable cliches called "Keep'em on Their Toes." The rest of his band (the "them" of "Brent Cobb & Them" fame) appears after this song to jam out the namesake of the tour, "Sucker for a Good Time." Cobb proceeds through a setlist that proves him unmistakably Country, despite his membership in a crowd of Nashville artists toeing the lines of Folk and Americana and breaking the current country music radio mold. These songs mostly hail from his albums Shine on a Rainy Day (2016) and Providence Canyon (2018).
When asked about his momentum in the past couple of years – in which his solo career really took off after working for over a decade selling songs in Nashville – Cobb says that"it's taken that long for everybody else to pay attention." On the attention that spurred this profusion of content, Cobb claims "it's been a long time coming." Much of the music that sparked this wave of cool Country music has been produced by his cousin, Dave Cobb, beginning back in 2005. Dave Cobb was behind Brent's 2016 album, as well as projects by Chris Stapleton, Sturgill Simpson, Jason Isbell, and recently The Highwomen.
Even within what often feels like a brand new wave of Country, his music retains the standard nostalgia of the genre. He is always trying to get back home; and to get back to a childish sense of wonder. In songs like the title track of Providence Canyon, Cobb likes to get dark in his lyrics. In times of economic uncertainty and political unrest in rural America, lines about ephemeral summer nights can represent more in the lives of Country listeners than may be immediately apparent.
But at the end of the day, Cobb never forces that meaning on his listeners, saying "I like to write so that even if you don't think about it so hard, it will still be a good song."
The crowd sticks around for a unanimously desired encore, and, with a nod to the classic Country he is often said to emulate, Cobb ends the show with a cover of Willie Nelson's "I Can Get Off on You." The earnest air guitaring of the guys in the front row comes to an end, and it seems too soon that Brent Cobb and his warm Southern accent have to hit the road. But at least for a few songs he helped us all get back home.
Olivia Weeks is a DJ for the Blues Hangover on WHRB.