Bringing the Busan Seaside to Boston: Say Sue Me at the Middle East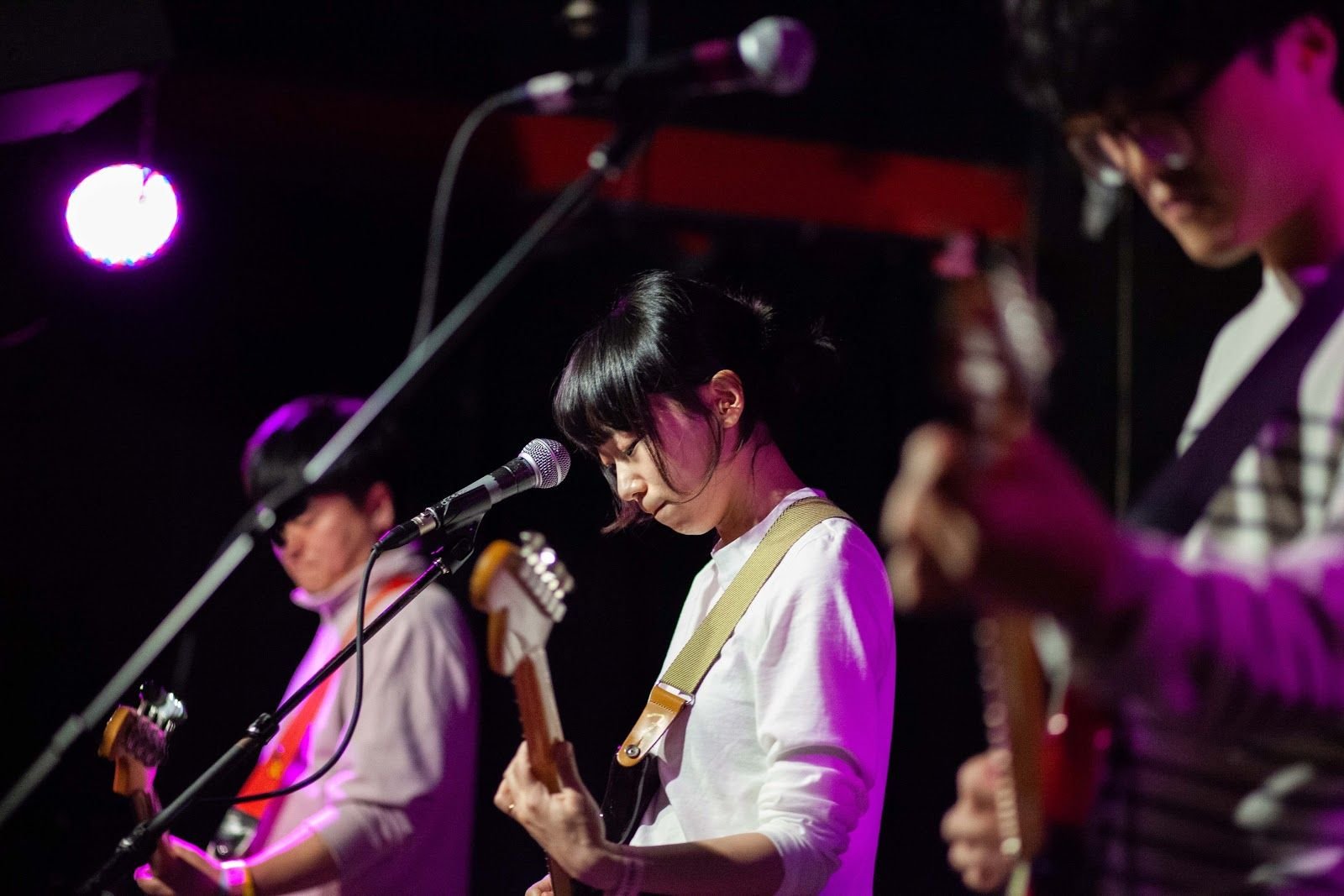 "We are Say Sue Me from Busan," begins lead vocalist and guitarist Choi Su-mi, the same introduction she gives whenever they play outside of their hometown. This time, they're on the third leg of their first U.S. tour, stopping by on a cold Cambridge night that's in desperate need of their warm, seaside tunes. Touring almost nonstop since dropping their 2018 album When We Were Together, the band doesn't let fatigue get in the way of gracing The Middle East Upstairs with a breathtaking, bootyshaking, and tear-inducing performance.
The night starts, as good nights do, with the bootyshaking. Fulfilling their goal of making music "for dancing, whatever way you wish", drummer Kim Chang-won tugs the crowd left and right with each snare hit and bass kick in "But I Like You", "Old Town", and "Good People". Guitarist and songwriter Kim Byung-gyu has a way with melody, evident in my inability to stop humming along with Su-mi's vocals.
But what solidifies this show as one of the greatest I've seen this year is not their mellifluous hooks, charming lyrics, nor wistful, dreamy riffs. Rather, it's their last song, "Coming to the End". The band's solemn expressions--Byung-gyu keeps his eyes gently shut for the entirety of the 7+ minutes--are the only indication of the recent tragedy that's befallen the four friends two months ago. Their performance echoes, no, exceeds Yo La Tengo at their best, building slowly and yanking the tears from my eyes one drop at a time with each layer of melancholic, reverb-soaked guitar. Byung-gyu conjures an impassioned guitar solo thick with distortion; Chang-won slams the hi-hats with all he's got; Su-mi throwing out chords, repeated like a mantra; Jae Young grounding the crescendo with his heartfelt bass; each bandmember's sending their emotions with their instruments as conduit. The studio version of the song fades out gently, but tonight I feel like I could live in that song forever.
Of course, as the upbeat and resilient Say Sue Me, they don't leave the audience hanging on such an intense note. For their encore, they turn up the dance knob one last time for the encore, making me shake my booty for the last time tonight as I wipe my tears.
James Gui is a DJ for the Record Hospital.