BROCKHAMPTON Breathes Life Into Agganis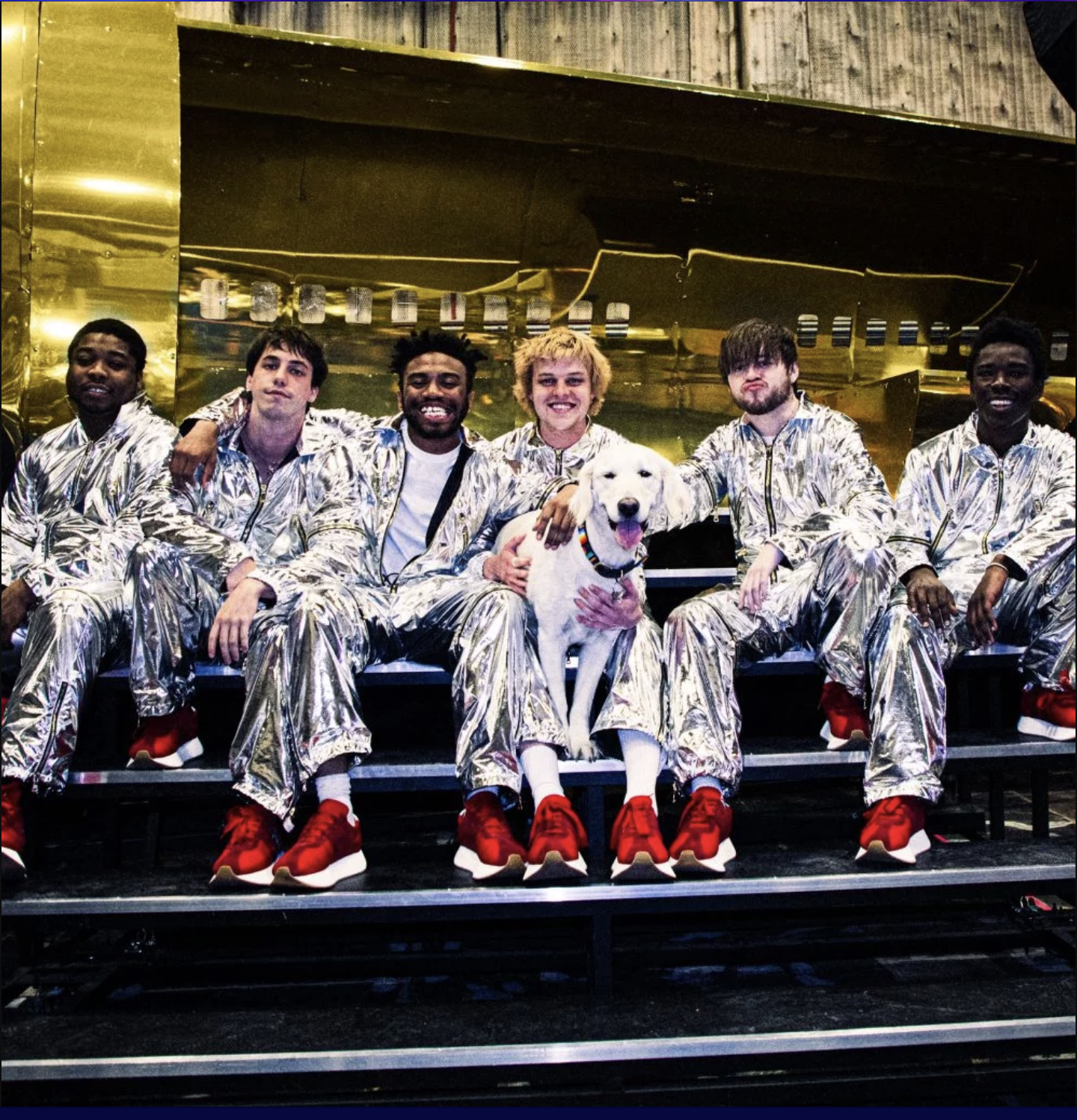 There's no better cure for a rainy November Sunday than a BROCKHAMPTON show. This past weekend, Kevin Abstract's boy band brought their electric energy to a packed Agganis Arena. Fans were first greeted by 100 Gecs and Slowthai, whose futuristic takes on hip hop got the crowd riled up. Lights began to fade promptly at 9:30pm, and one at a time, the members of BROCKHAMPTON took the stage, seamlessly starting the set on a high note—"St. Percy" from their newest release GINGER. From there, they went directly into "If You Pray Right" followed by "Zipper," before taking the time to introduce each band member to the crowd. At Agganis, it didn't matter if you were in the pit, in the seats, an older fan or a newcomer, the band made sure to get you moving.
BROCKHAMPTON's energy brought a mix of bravado and care for the fans. At times the band would get lost in each other or what was happening onstage, but they'd always go back to interacting with the crowd and asking if everybody was having a good time. During "QUEER," they brought a fan onstage to dance, further breaking down the performer-audience barrier. After a powerful performance of GINGER's opening track "NO HALO," the band expressed their love for Boston and ran offstage. Joba notably hung back for a minute and took selfies on a fan's phone, to the crowd's delight. BROCKHAMPTON's contagious spirit of community spread to all ends of the arena for the entirety of their set, bringing Boston back to life after a dreary Sunday.
Sophia Higgins is Program Director for WHRB.