Camp Flog Gnaw 2019: Artists to Watch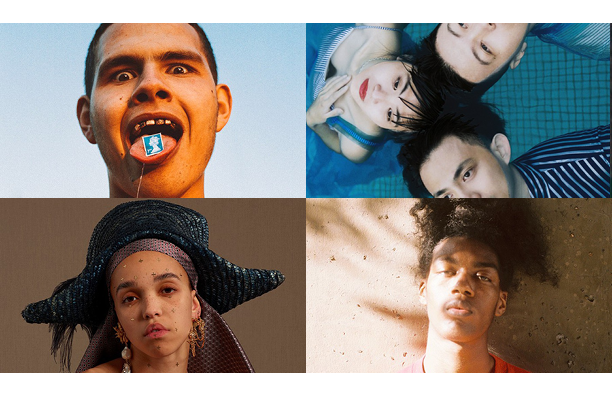 Elephant Gym
Saturday, Flog Stage, 1:20-1:50pm
Gaze" class="redactor-linkify-object">http://elephant-gym.bandcamp.com/album/gaze-at-blu... at Blue by Elephant Gym
Take a look through Flog Gnaw's lineup of R&B, hip hop, and neo-soul artists, and you might wonder what Elephant Gym (KT Chang, Tell Chang, Chia Chin Tu), a math-rock trio from Taiwan, is doing there. But Elephant Gym's groovy, jazz-influenced flavor of math rock is the perfect act to open up the weekend's festivities--this is a band you want to show up early for. While their studio sound is slick and polished, the raw power of Chia Chin's drumming, KT's ebullient basslines, and Tell's angular guitar riffs meld into a live experience you can't help but dance to. Their songs boast a wonderful balance (which, fittingly, is the name of one of their EPs) of energies, at times swaying and groovy and at others vigorous and headbanging.
Listen to: Gaze at Blue, Finger, Spring Rain, Underwater
Slowthai
Saturday, Flog Stage, 3:00-3:35pm
Doorman" class="redactor-linkify-object">http://slowthai.bandcamp.com/track/doorman">Doorma... by slowthai
British rapper slowthai has been putting in work this year, dropping his debut album Nothing Great About Britain in May and collaborating with names like Denzel Curry and Flume. Walking onto the stage for his Mercury Prize performance holding a model of Boris Johnson's severed head, slowthai's also not afraid to speak his mind. His punk-inflected single "Doorman" is at once a diatribe against the ultra-rich and a rumbling mosh anthem. With hard-hitting industrial beats backing up his aggressive bars, slowthai's music is perhaps best experienced in a crowded underground venue. But as his Glastonbury performance demonstrates, his festival appearances are nothing to scoff at either. Expect to see him perform in his classic boxer briefs, channeling his irreverent energy into the crowd.
Listen to: Doorman, Psycho, Gorgeous, Drug Dealer
Choker
Saturday, Gnaw Stage, 3:35-4:10pm
PEAK" class="redactor-linkify-object">http://chokerchokerchoker.bandcamp.com/album/peak"... by Choker
Belying the edginess of his stage name, Choker's sound is mellifluous and emotional. Drawing well-deserved comparisons to Frank Ocean, the Detroit-grown, LA-based rapper/producer/singer blends elements of psychedelia, R&B, trap, and lo-fi aesthetics into his deeply personal work. Bouncing from the enchanting four-on-the-floor of "Starfruit NYC" to the shimmering, swaying synths of "El Dorado", Choker's music is perfect for dancing in the club or basking in the sun.
Listen to: El Dorado, Starfruit LA, Fuji Unlimited, Juno
FKA Twigs
Sunday, Camp Stage, 5:30-6:15pm
After a 3-year silence, FKA Twigs has been making waves in 2019, releasing 3 singles ("cellophane", "holy terrain", and "home with you") in preparation for her new album, Magdalene. Take a breather between Willow Smith and Brockhampton to be mesmerized by her absolutely breathtaking falsetto, always seemingly on the verge of breaking. Her live performances, artful marriages of fluid dancing and heartrending vocals, are truly emotional experiences, and the fact that she's likely to perform new tracks off of Magdalene will only intensify that effect.
Listen to: cellophane, Two Weeks, home with you, Figure 8, sad day