Charlotte Lawrence Woos Brighton Music Hall with Goody Grace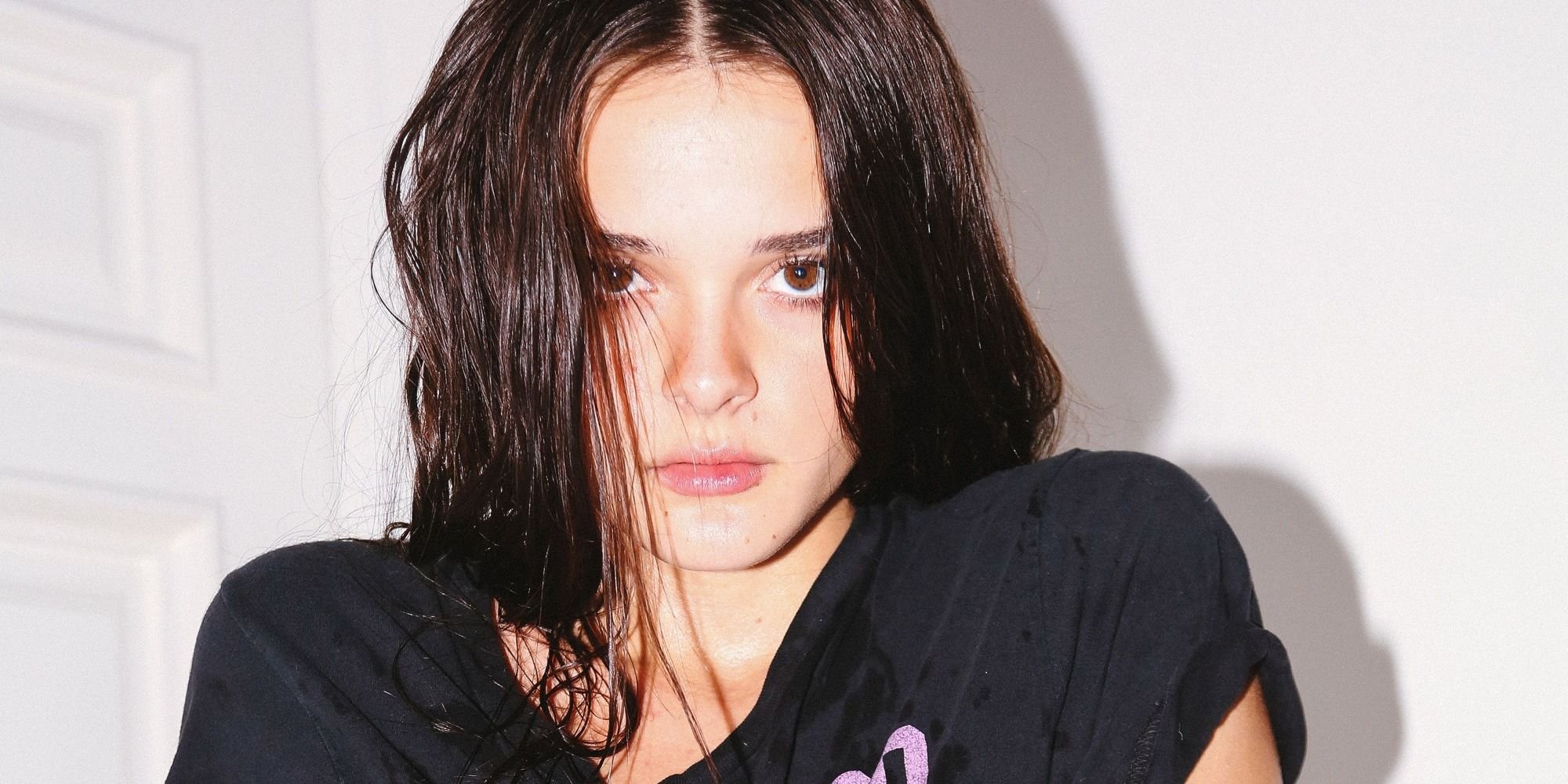 There was a noticeable energy hanging in the air on November 14th at Brighton Music Hall. After braving the long line (out the door and around the corner) to get inside, fans were milling around the venue, taking photos with each other and grabbing drinks. All were waiting in anticipation to see rising pop star Charlotte Lawrence take the stage later that night.
Soon after doors, opener Goody Grace hit the stage with a cheery "Hello Boston!" He was donning a black "Scumbag" crewneck, merch referencing his track of the same name (feat. Blink-182) released earlier that week. After plowing through a few tracks, he cheekily asked the crowd, "So...does anyone here know who Travis Barker is?" before launching into the new single. Fans screamed along to the lyrics, especially a group up front in their own "Scumbag" shirts. Goody Grace finished his set with another tribute to Blink, this time a cover of "Adam's Song." Once he left the stage, the buzzing crowd settled back into jittery anticipation, awaiting Charlotte.
Following more chatter and a few more people filing into the venue, the venue lights dimmed. Cheers erupted, and Charlotte Lawrence strutted onstage, kicking off her set with one high energy track after another. The crowd was loving every minute, singing every word, taking as many pictures as possible, jumping around with delight. After four shimmery pop masterpieces, she asked the crowd if she could take it down a notch, before launching into "Everybody Loves You," a piano ballad that tackles themes of self-healing and overcoming trauma. Despite the song's slower pace, the energy in the room swelled as fans sang the introspective lyrics back to her. After the last notes dissolved, Charlotte lightened the mood with an anecdote about her inability to work mic stands. The crowd laughing with her, she steered everyone back to dancing, her stage presence building a joyful space we lived in for the rest of the night.
Last time Charlotte was in Boston, she played at Great Scott to a crowd of 250 people. At Brighton Music Hall, she performed for almost 500 people. It's clear that this pop queen's career is on a steady rise, and she's just getting started.
Sophia Higgins is a DJ and former department head for Record Hospital.