Classical Music for Every Quarantine Mood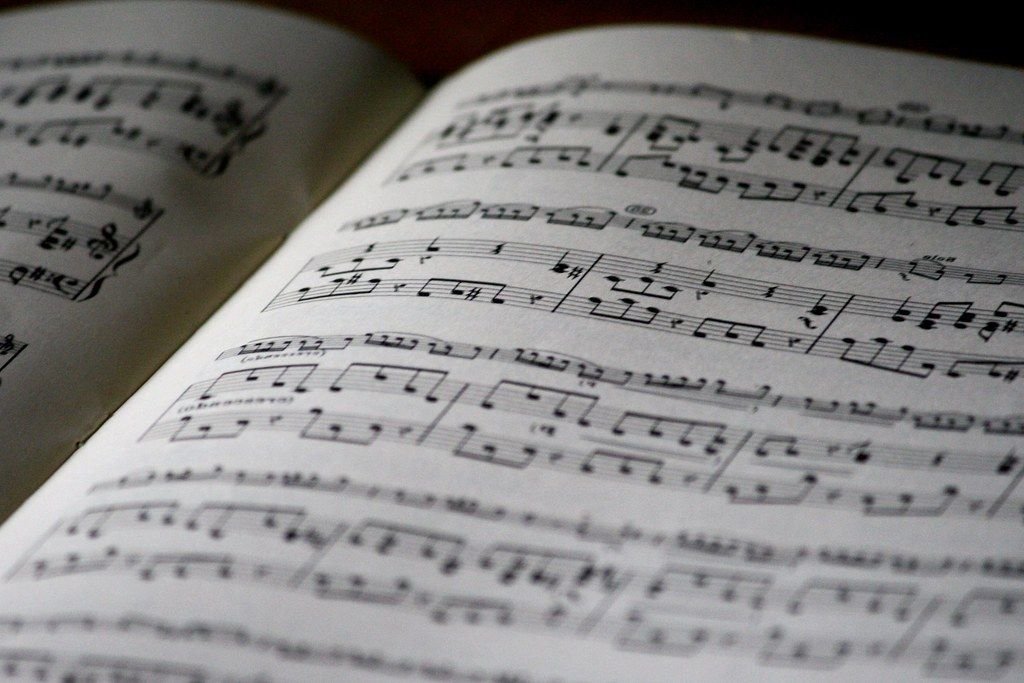 "sheet, music" by Sesc em São Paulo is licensed under CC BY-NC-ND 2.0__.
Tranquility
If taking a step back from the commotion of everyday life has left you feeling serenity for the first time in a while, you'll have a newfound appreciation for Beethoven's Romance for Violin No. 2 in F major. While never garnering the fame of his Violin Concerto, the Romances for Violin demonstrate Beethoven's compositional prowess and show a subdued side of his repertoire. The placidity of this piece will be well-suited for a quiet afternoon catching up on reading, baking, or staring wistfully at the ceiling.
Loneliness
The expansive oceanic phrases of Debussy's La Mer will provide solace if social distancing is making you feel socially distant. These symphonic sketches, playful and earnest, will transport you to an ocean far away from wherever you are. While certain passages in this work are strikingly solitary, the transportive power of these seaside songs is a sure distraction from solitude.
Restlessness
If the only thing getting you out of your house is walking your dog, or if each day at home makes you increasingly stir-crazy, Ravel's Gaspard de la Nuit will lean into your anxiety while simultaneously soothing you. This work is enthralling, as every movement brings a different sentiment, intensity, and flair. Ravel wrote the final movement, "Scarbo", with the intent of bringing immense technical challenges to any pianist brave enough to perform it, and it is now widely considered one of the most difficult pieces in solo piano repertoire.
Annoyance
Was your graduation cancelled? Were you forced out of your dorm room with five days' notice? Has COVID-19 impacted your life in other ways? Is it pissing you off? Mahler's Symphony No. 1 in D Major carries the frustration and upset that words cannot express. In true Mahlerian style, the robust and elaborate orchestration engages both mind and ear. Famously, Mahler based the third movement on the popular nursery rhyme "Frère Jacques," exhibiting his ability to write elaborate orchestrations on a simple melody. The earth-shaking power of the last movement makes clear why this symphony has been nicknamed "Titan".
Hopelessness
If the nagging feeling that life has no purpose has been especially burdensome in quarantine, J.S. Bach's Cantata BWV 82, Ich habe genug, can help. Between contemplative arias and lively dances, this work's intricate melodies allow it to be played over and over, each time leading to new hopes and insights. Full of existential lines (including title of the last movement, which translates as "I am looking forward to my death"), Bach's music considers hopeless questions while paradoxically encouraging hopefulness.
Inventiveness
Has being inside given you a burst of creative energy? Supplement it with Florence Price's Piano Sonata in E minor. Price, the first African-American woman to premiere a symphony in the United States, has an exuberant compositional style that incorporates the influence of romantic composers with elements from 1920s jazz. Nostalgic yet forward-thinking, this sonata will entertain and motivate you.
Ellie Taylor is a Director of the Classical Music Department and a Classical DJ. She has been the host of the features "Decoding Musical Cryptograms" and "Political Music".