From the Collections: Blind Willie McTell, 'Atlanta Twelve String'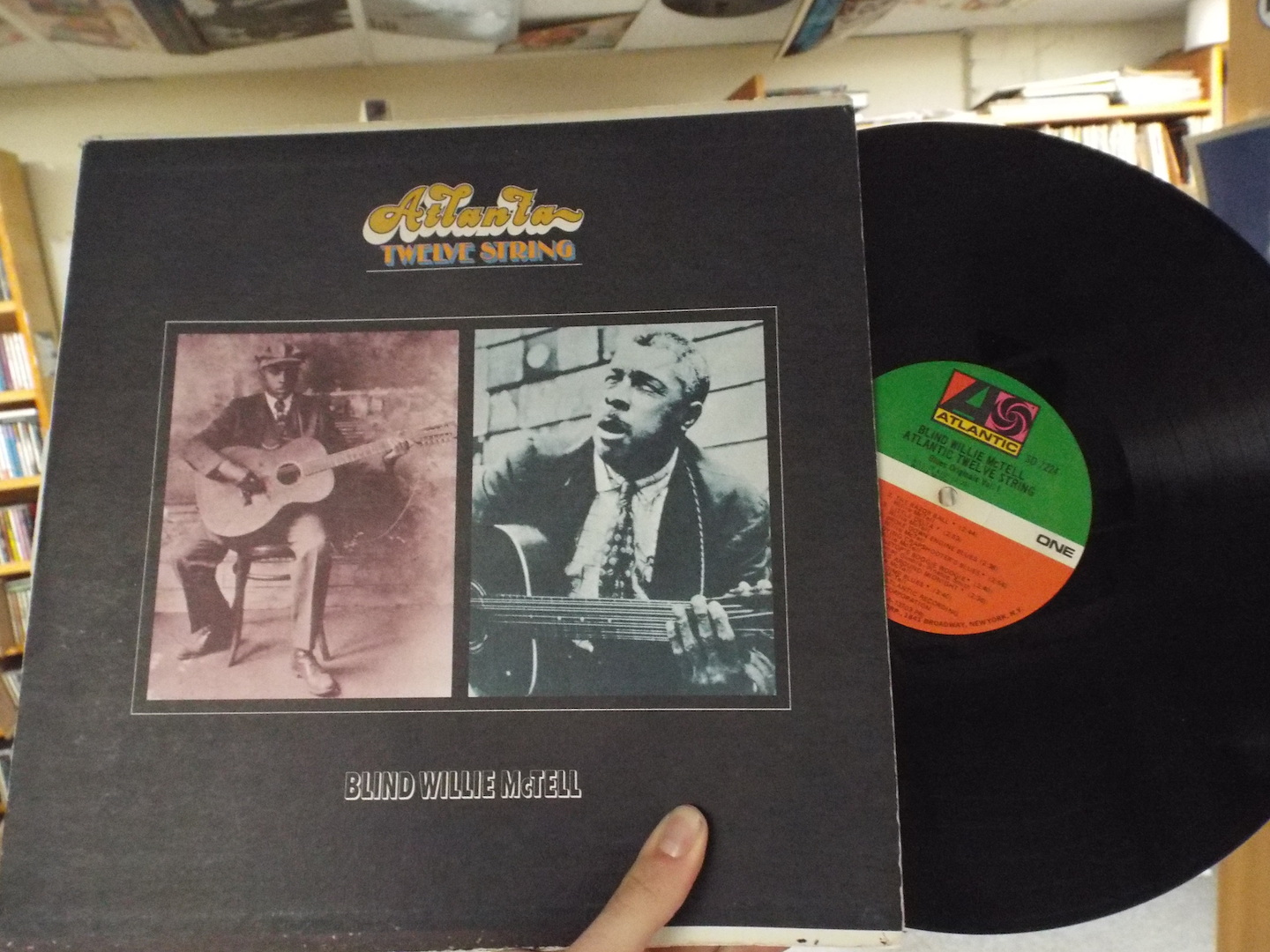 The Basics
Title: Atlanta Twelve String
Artist(s): Blind Willie McTell
Label: Atlantic
Issue Year: 1972
The Deets
Bob Dylan knows that no one can sing the blues like Blind Willie McTell, and I agree. This is one LP that I almost never play a show without. This is the first volume of the six volume "Blue Originals" set of compilations produced by Atlantic in the early '70s. These were drawn from 1949 sessions that Willie did during a brief resurgence of interest in country blues. These sessions only produced one failed single, and lay forgotten for about twenty years until they were released on this LP. Willie plays solo on most of these songs, and he is at the height of his powers as an entertainer and musician. "Little Delia" is a classic murder ballad, based on the real life murder of a 14-year-old Delia Green by her 15-year-old lover Moses Houston on christmas eve 1900 in Savannah, Georgia. Many, including Dylan and Johnny Cash, have interpreted the song, but McTell's version, presented here, is definitive. The "Dyin' Crapshooter's Blues" is another highlight. This song is closely related musically to "St. James Infirmary Blues," and has a rather sophisticated narrative structure, with the first half featuring an introduction to the character "Little Jessie" and the second half spoken in his voice as he, with his dying breaths, describes the fanciful arrangements he'd like made for his funeral.
"I want eight crapshooters to be my pallbearers
Let 'em be veiled down in black
I want nine men going to the graveyard, bubba
And eight men comin back."
Track Listing (Best Tracks Starred)
Side A
1 - Kill it Kid
2 - The Razor Ball
3 - Little Delia**
4 - Broke Down Engine Blues
5 - Dyin' Crapshooter's Blues**
6 - Pine Top's Boogie Woogie
7 - Blues Around Midnight
8 - Last Dime Blues
Side B
1 - On the Cooling Board
2 - Motherless Children Have a Hard Time
3 - I Got to Cross the River Jordan
4 - You Got to Die
5 - Ain't It Grand to Live a Christian
6 - Pearly Gates
7 - Soon this Morning
---
"From the Collections" highlights rare or classic LPs and CDs from the blues collection.