Concert recap: Kashiwa Daisuke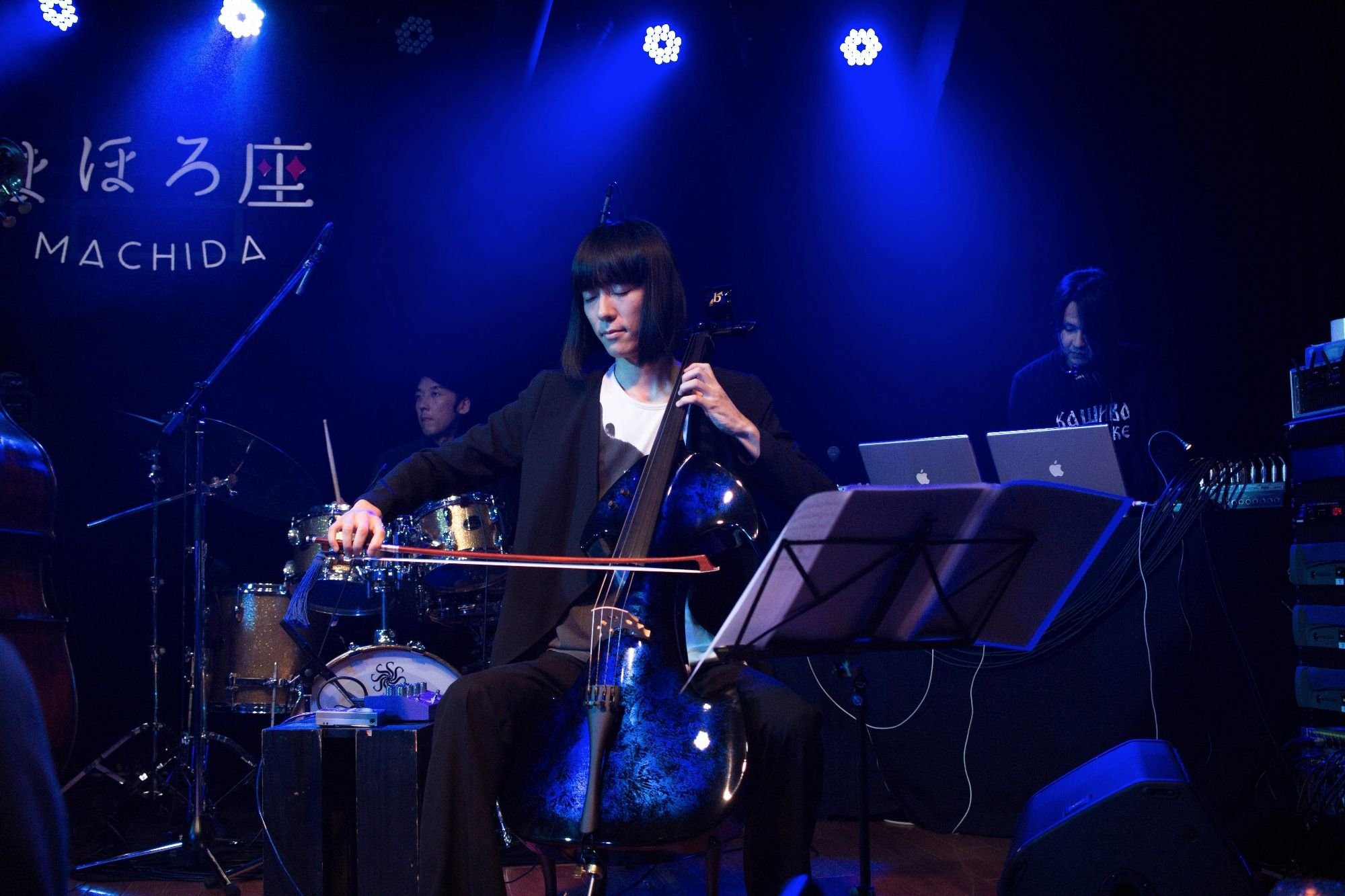 <a href="<a href="http://kashiwadaisuke.bandcamp.com/album/program-music-i">program" class="redactor-linkify-object">http://kashiwadaisuke.bandcamp.com/album/program-m...</a> music I by KASHIWA Daisuke</a>
Tsuyu – the rainy season. It's the beginning of July, the weather is horrid, and I'm finally in Machida after a long, delayed train ride from Roppongi, Tokyo. I'm here to see Kashiwa Daisuke, a composer and producer best known for his soundtrack work on Makoto Shinkai's acclaimed anime film The Garden of Words. His sound has changed over the years—as the guitarist of his first band Yodaka in the early 2000s, he composed with post-rock and psychedelic tendencies; for his early solo work, he combined glitch, classical, and post-rock to create desolate musical journeys in albums like april.#02 and Program Music I; and now, he largely enjoys playing with a live band, eschewing the electronic style of his past albums in Program Music II while retaining his post-rock origins.
Fresh from shows in China and Taiwan, Daisuke is now touring his 2016 album Program Music II in Japan. This show at Mahoroza in Machida marks the first time he's played these songs live in Japan. The venue is small, refined, and intimate. People are seated at tables, some dressed for work, others for lounging.
The show begins with a solo piano work he composed for The Garden of Words. Yuki Murata is on the keys, and her playing tugs at the heart. Joining Murata later are Taizan Aotsuki on the cello and Kumi Takahara on violin. Daisuke and the rest of the band finally join in after a few minutes, and begin playing tracks from Program Music II. Though there wasn't a set list, I recognized "meteor", "city in the lake", "subaru" and the solo piano "crystal valley" as the closing piece. Daisuke's job on the stage was the produce the sound live, layering the live instrument sounds to create the illusion of a full chamber orchestra on stage. The result was stunning, with sweeping crescendos and seamless transitions.
Having seen recordings of his old live shows, I was expecting him to burst into a wild glitch breakdown halfway through the set, but the serene melodies continued uninterrupted. Instead, a jazzy breakdown during "city in the lake" provided good contrast to the usual saccharine progressions of his newer work. Speaking with him briefly after the concert, I was surprised to hear that he enjoys performing with a live band more than doing live remixes. I was a bit disappointed, since my favorite album of his is Program Music I, an achingly beautiful amalgamation of glitch and piano. Compared to his 2012 performance at Virgin Babylon Night, this night at Mahoroza was more restrained, delicate, and organic, fitting the venue's refined ambience. And after suffering the heat and rain all day, I was glad to let Daisuke's beautiful compositions wash over me like a nice, cold shower.
For those unfamiliar with his work, I recommend listening to the albums Program Music I and Program Music II, as well as april #.02, to get a sense of his musical style. Daisuke also has a new remix album out called Re:RED, should you be interested in his more electronic work.
James Gui is a DJ for RH, TDS, Jazz and Blues