A Conversation with Kirill Gerstein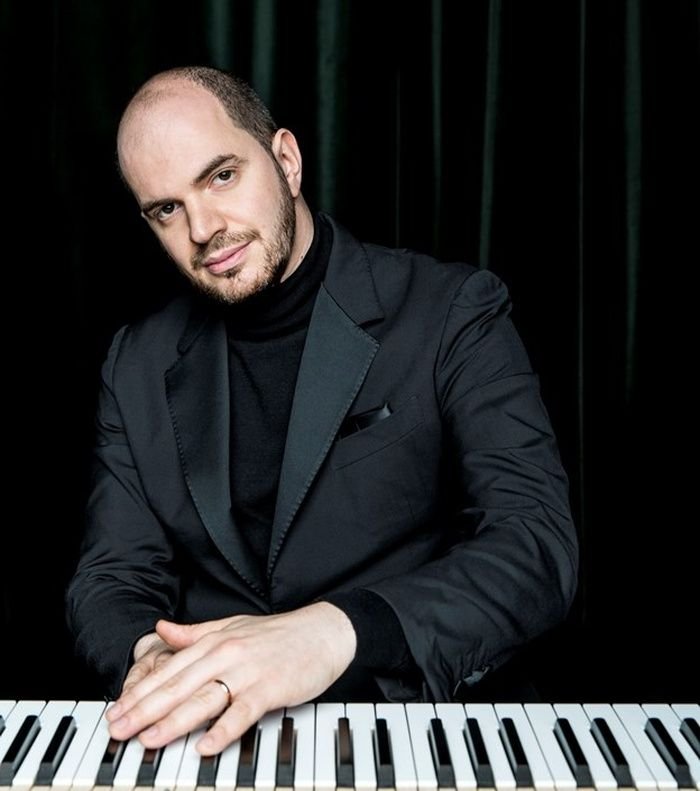 Listen
Kirill Gerstein is a well-established and accomplished Jewish-American and Russian pianist. Mr. Gerstein won the 2010 Gilmore Artist Award, and was awarded First Prize at the 2001 Arthur Rubinstein Piano Competition. Mr. Gerstein received training at Boston's very own Berklee College of Music, studying jazz there as the youngest student to ever attend the College, followed by studying at Tanglewood and the Manhattan School of Music, earning his Bachelors and Masters of Music by the age of 20. Amidst his packed practice and concert schedule, I'm honoured to be joined by Mr. Gerstein himself, as prepares to premiere the Piano Concerto of Thomas Ades with the Boston Symphony Orchestra. Thanks for joining us!
When you came to study at Berklee School of Music, you came to study Jazz. When did you make that shift towards becoming a classical pianist? What's the difference between the two?
I grew up studying the Classical repertoire, but I also became interested in Jazz so for years, I did the two in parallel. When I came to Berklee, for a few years my concentration was more on the Jazz side of things, but I always continued doing Classical music. When I was 16 or 17, I thought the time had come to make a choice of what would be my primary occupation and so I decided to continue concentrating in classical music, so Jazz had to take a backseat. I've done some projects with Jazz elements, but primarily what I do is play music from the so-called classical style, though I think "Classical music" is a terrible term. The obvious difference between being a classical or jazz musician is that much more is played from the written page in the classical style and jazz involves much more improvisation, but I always mention, and I feel strongly about this, is that there is much more structure and preconceived expectations in Jazz music than one is lead to believe, and so there's much more structured rigidity and there's much more room for feeling and improvisation and for freedom of interpretation in the so-called classical style. More interesting than the differences of the styles is their similarities, which is a more productive way of looking at it.
Soon you will be premiering Thomas Ades's Piano Concerto, under the orchestral direction of Thomas Ades himself. What has it been like working with him and being able to premiere his work and being able to perform it with him?
I think Thomas Ades is really wonderful. For me, to take part in this occasion feels like music history in the making, because the new piano concerto that I'm honoured and fortunate enough to be written for me, commissioned by the Boston Symphony, and I think the piece is a masterpiece. It's a major addition to the literature, and it's incredible that this morning, we had the first reading with orchestra, witnessing the birth of this piece in sound. It's a very special moment for me as a performer, and I have a very close relationship with Tom. As I was learning his new piece, I would sometimes record short video clips with my phone perched on the edge of the keyboard, text it to him, and get instant feedback. Because we play so many pieces by composers who are no longer alive, like I can't send a text to Beethoven and ask if it's the right note or if it's a mistake. For the listeners that join us this week, it's a chance to take part in a very rare event of a major piece by a great living composer with the Boston Symphony. The Boston Symphony has traditions of commissioning new pieces that then become part of the pantheon of great music.
WHRB was lucky enough to send one of our Classical Producers to Thomas Ades's Concerto Premiere. To read our producer Daniel Shin's review of the concerto, click here.
Amy Zhou is a radio host for WHRB Classical. This semester (Spring 2019), you can hear her on-air on Mondays 7-10pm for the weekly Special Concert.