Daniel Avery's Song for Alpha: Seeking Solace in Patient Urgency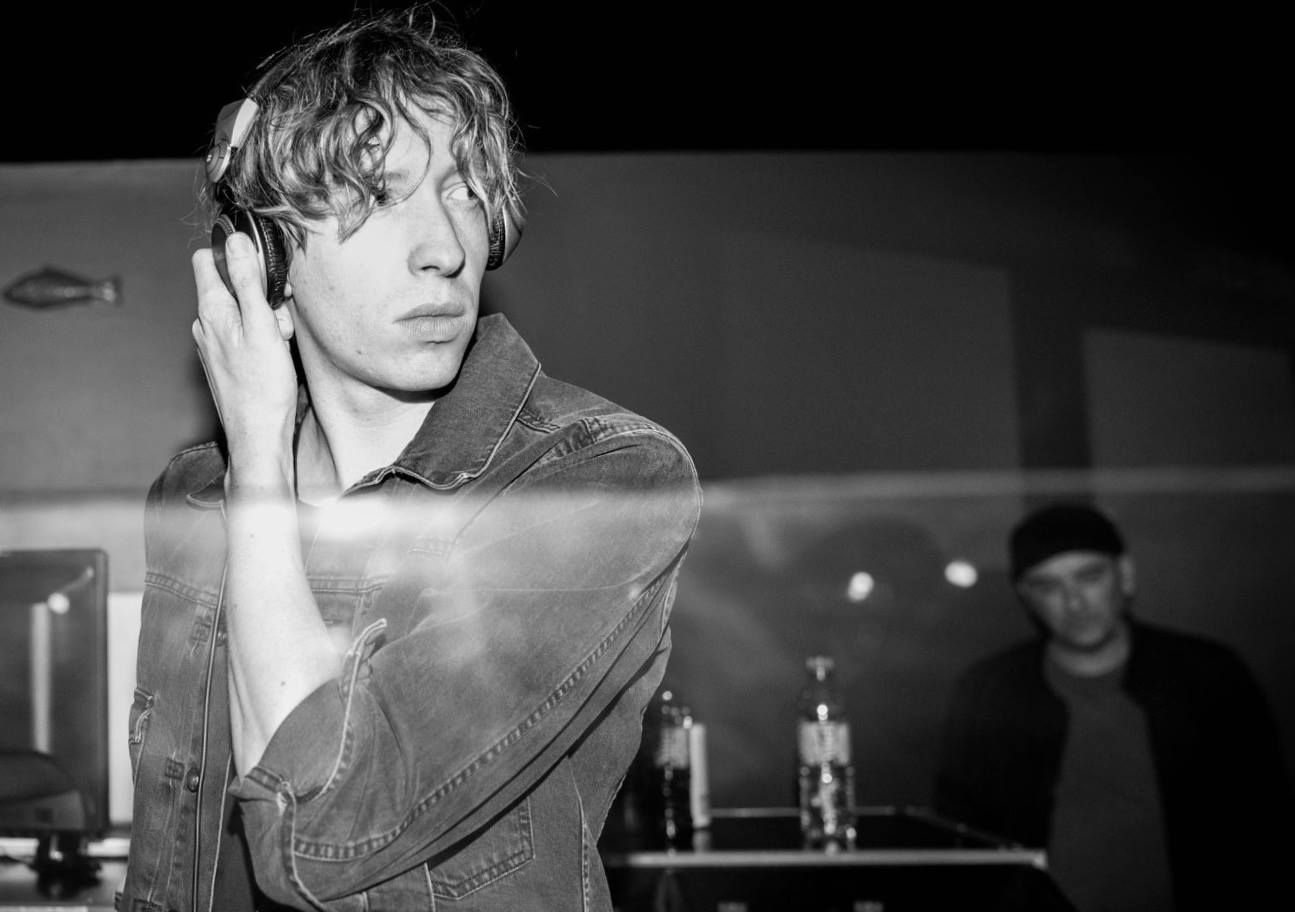 Daniel Avery — emerging from a half-decade swim in the seas of the international club scene, trekking into sonic waves from his shipping-container studio abode. Perched atop the colourful waters, Avery feels the twisting and turning, the rising and falling, the textured grains of sand in the simmering waters below. His sonic landscapes sketch coal and penciled sonic interpretations of the terra-aquatic world from leaps into its swirling depths.
Song for Alpha shoots you into the centre of Atlantis, into the mythical place they spoke about and sang about and danced about and strove to encapsulate. Yet suddenly, it arrives on your doorstep, ringing in the "First Light" of a day that is sure to be like no other. Warm sunshine washes in your windows, tickles your eyelids into a gentle flutter. You can hear the faint grind of coral against rock bottom, even of gulls softly cawing and splashing at the sea.
"I'm interested in those spaces where you feel like you can take a breath...those times where the outside world doesn't matter so much anymore. It can take you somewhere else, it can grab you by the hand. I love those moments."
"My studio space is in a shipping container, it overlooks the water. It's very quiet and secluded. For me it has that energy that you feel sometimes in a club, where you close your eyes and escape at the end of the day."
Eyelids make way for a wash of sunlight, each of its rays dancing amongst the other. Splotches of shadow drift in and out of the tesselating light, grounding its brightness in earthy kicks. Bustling cars outside follow the incitatory whoosh of the wind, as if the rush of their commuters is propelled by Mother Nature herself. She flings leaves at your window, she coos at you from outside. She beckons you to come dance by her side.
"It wasn't until I discovered this tiny night, they always called it alternative night. It was in a basement of a hotel for about fifty people. They would play post-punk music, they would play noise music, they would play shoegaze music — all at the same time. They would play some electronic records as well, and they were able to draw a line between all of them. It was a revelation for me. That was the club where I started DJing, about 15 years ago, now."
"The deeper I got into this world, the more I fell in love with it."
On Psychedelic Music
"It could be the walls of sound created by a shoegaze band. It could be the arresting and beguiling ambient record. Or, it could be a hypnotic techno piece. To me, they all come from the same place, so I wouldn't say any of them explicitly inform what I do… but I think that's just because I don't see too much difference between any of them."
On Independent Radio
"It was a window into another world before the internet was available."
"I love the intimacy. The feeling like you're in the room with someone you trust, whose taste you trust. That feeling of discovery is still hugely exciting to me."
"When it comes to playing, I think [radio] has a different energy than a club. It has to do with the intimacy—it feels more like a quiet, sharing experience. DJing always feels like a sharing experience, but there's a different connection with radio and I absolutely love it."
On Then and Now
"I listen back to previous records, Drone Logic especially, and I can hear a slightly younger version of myself at work, though not in a negative sense. I hear an urgency to it—a youthful urgency. I made that record five years ago. My life has changed."
"There's still some of that urgency in my new album, I feel, but I feel that I'm much more concerned with light and dark and the dynamics of music."
"One thing I've definitely become more interested in is music taking its time to unveil its true self. I just want everyone involved to have patience. If you give a record your time, that can be the record that can stay with you for your life, and it can become a part of your life."
You glance back at the shore — far-off briefcased commuters are eye-level with some hungry ants by the edge of the ocean's licks, scurrying to a piece of bread dangerously close to the unbeknownst/unrecognized waters. What would they do, you wonder, if they peeked their head up from the alluring wealth of carbohydrate fantasy and set a single hairy insect leg into the lapping sea? The thought leaves your mind as letter-shaped clouds, hangs for a minute in the grey morning sky, and poofs as your heels shoot upwards and your head meets the cool ocean.
"The community of electronic music is inclusive, it's international, it's welcoming. It's positive, the club is based on love."
"In the best club, everyone's the same. I fully believe that the DJ is not above anyone else. It's about this idea that everyone's there searching for some kind of higher energy in themselves."
---
Huge thank you to Daniel and Caroline Shadood of Mute for playing a beautiful show for Boston and helping this interview to come together! Check out Song for Alpha, a whopper of an album, and catch Daniel at his forthcoming sets:
Thursday April 12. Flash. Washington, DC
Friday April 13. Phi Centre. Montreal, QC
Saturday April 14. TBA. Toronto, ON
Friday April 20. TivoliVredenburg. Utrecht, NL.
Saturday May 5. TBA. Sao Paulo, BR.
Thursday May 10. La Sucriere. Lyon, FR.
See Resident Advisor for full listing of show dates.
---
Lana Harris DJs/writes/beyond for The Darker Side. The Darker Side has air every Saturday night 10pm-6am and Sunday night 10pm-5am.