Divya Narendra: Born to Connect, From HarvardConnection to SumZero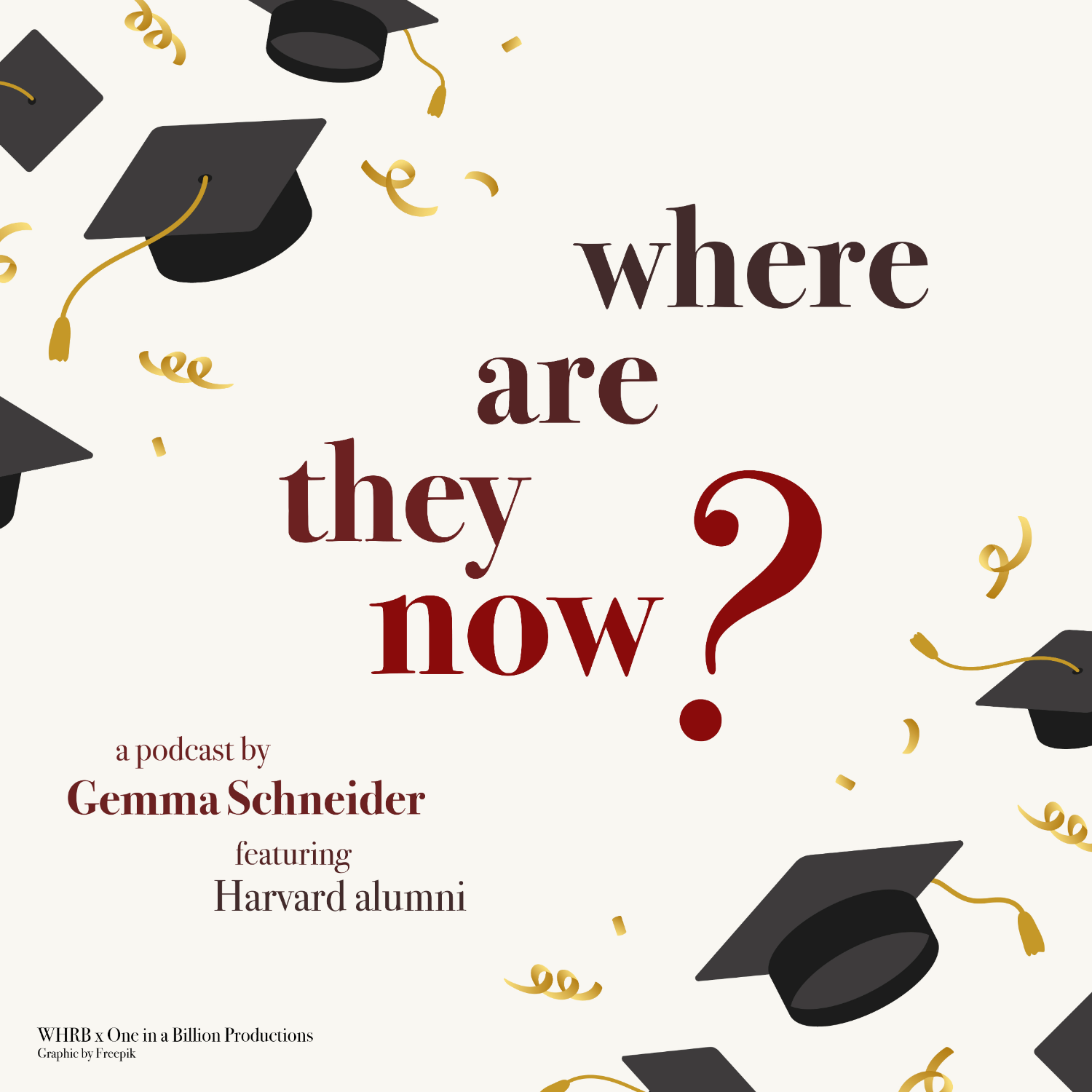 Listen
Divya Narendra, Harvard College Class of 2004, is the CEO and co-founder of SumZero, an online community where professional investors can share business insights and research. Divya's business acumen dates back to his college years: In 2002, while still an undergraduate at Harvard, Divya launched the Facebook forerunner HarvardConnection, or ConnectU – and the rest of the story, as depicted in the 2010 drama "The Social Network," is a blend of history and legend.
Narendras and Winklevosses at Harvard graduation in 2004.
Divya Narendra in 2013, almost 10 years out of college.
In today's conversation, Gemma and Divya will touch on this chapter of Divya's early career. But they also unpack the layers of Divya's character and experiences – college and post-college – that can't be found on film or in the press. If you're curious about how Divya got interested in business in the first place – or how he has learned to develop business ideas that stick – you're about to find out. Finally, at the end of the episode, contributing commentator and co-host Mable Chan (Harvard AM '93), will offer a commentary about how to find your competitive edge in the academic and professional space. Tune in for all of this, and more, in our second episode of "Where Are They Now?"
You can also find this feature and previous episodes of "Where Are They Now?" on Spotify, Apple Podcasts, and PRx.
---
This episode of "Where Are They Now?" was hosted and produced by Gemma Schneider '23 at Harvard Radio Broadcasting (WHRB), in collaboration with One in a Billion Productions with Mable Chan AM '93. Dash Chin '23 of WHRB curated the music and edits for this episode.
"Where Are They Now?" is a 6-part WHRB Podcast series. In each episode, podcast host Gemma Schneider untangles the insights and experiences of a different Harvard alumnus. The show covers an entire universe of professional spaces – from journalism to entrepreneurship to show business. Each guest has a different story to share, but they all have one thing in common: they have made an impact, and they want to help others do the same.