DJ Koze at Brooklyn's Elsewhere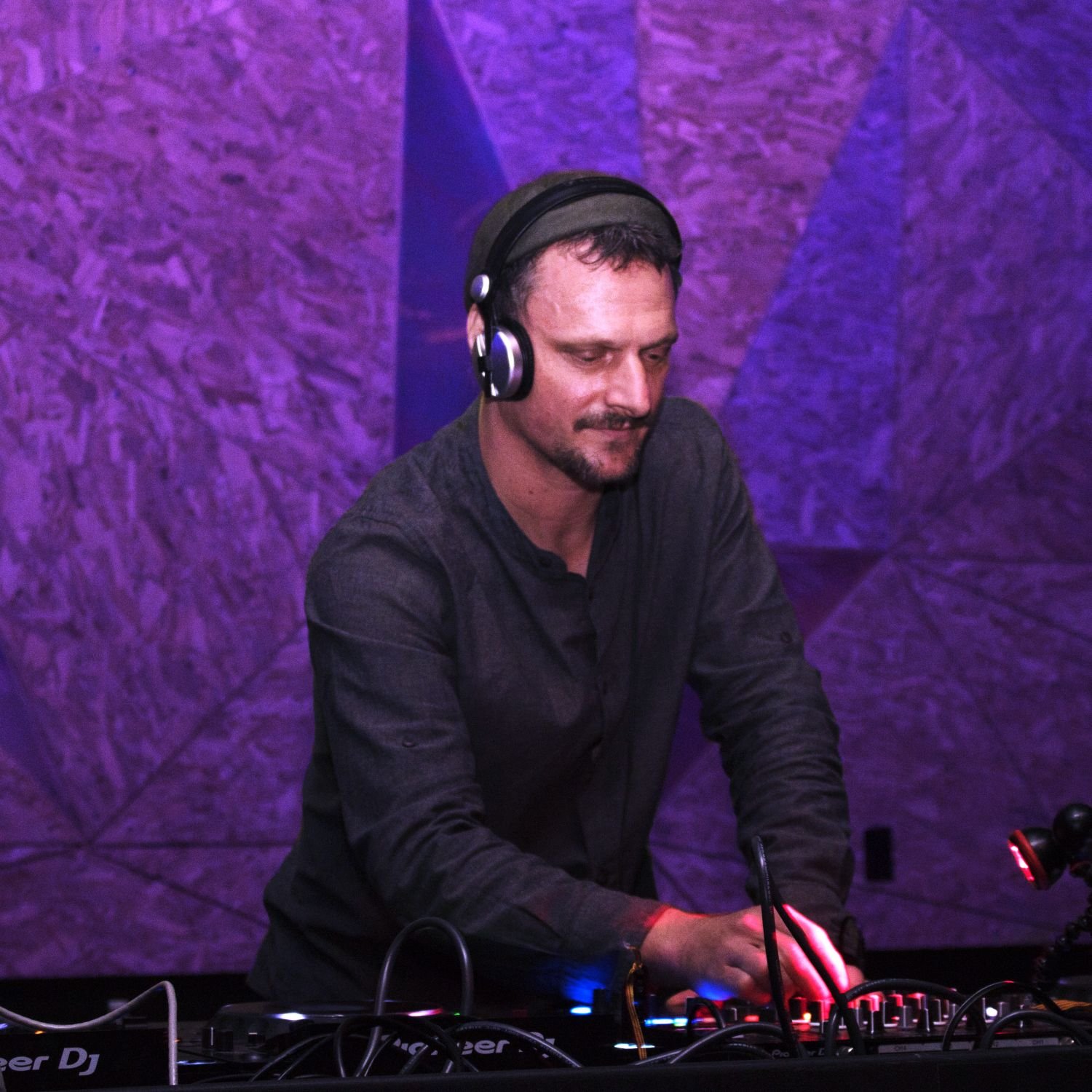 Photo by Peyten Sharp and Cara O'Connor
Cold December winds whipped past a caterpillared line of technoheads, ushering in a cloud of leather and black.
It was an onyx air with which no force could reckon - not even Anish Kapoor's patent-seeking spidey sense.
This evening's special of 'New York Crowd' was hard to describe. So varied. Mix of wealth and non. A "qu'est-ce que c'est"-inciting number of Europeans.
The stage backing was built of plywood bent at calculated angles and slotted with pink reflector panels. A laserless lightshow was the synesthete's organic looseleaf earl grey.
DJ Koze came out and said nothing, but delivered a fantastic show.
Like the notorious substitute teacher, Koze commanded the crowd with his collected coolness crooked with a mischevious closed-lipped smile. He threw you in sound worlds/tempo-shifts/disco tracks that slapped you across the face with their sharp-edged starkness and threw open the window to paradisiacal landscapes.
DJ Koze's deck-laden magicianship brought a tactful playfulness that was comprehendible to the intellect-driven Bouge-wick ear. Yet, from Upper-East-Side consultants to attic-renting artmakers, DJ Koze's technical prowess was the doorknob to an other worldly apothecary. Loosening the tight coils of nocturnal workaholics, DJ Koze swirled a smidge of XTC into Elsewhere's sonically exquisite earl grey. At once, two hours turned to four, an incredible antidote to the click tracks of life. Time swirled in the air, suspended by the club's deliciously viscous anti-gravity.
---
Thank you to Martin, Marcus, and Patric from Pampa Records for making this writeup possible! Check out DJ Koze's set at the following dates:
1.12.18 - El Chiringuito Dubai - Dubai, United Arab Emirates
2.9.18 - Elysia - Basel, Switzerland
2.28.18 - Elevate Festival 2018 - Dom Im Berg, Austria
---
Peyten Sharp and Lana Harris DJ/write/beyond for The Darker Side. The Darker Side has air every Saturday night 10pm-6am and Sunday night 10pm-5am.