An Evening with Gregory Alan Isakov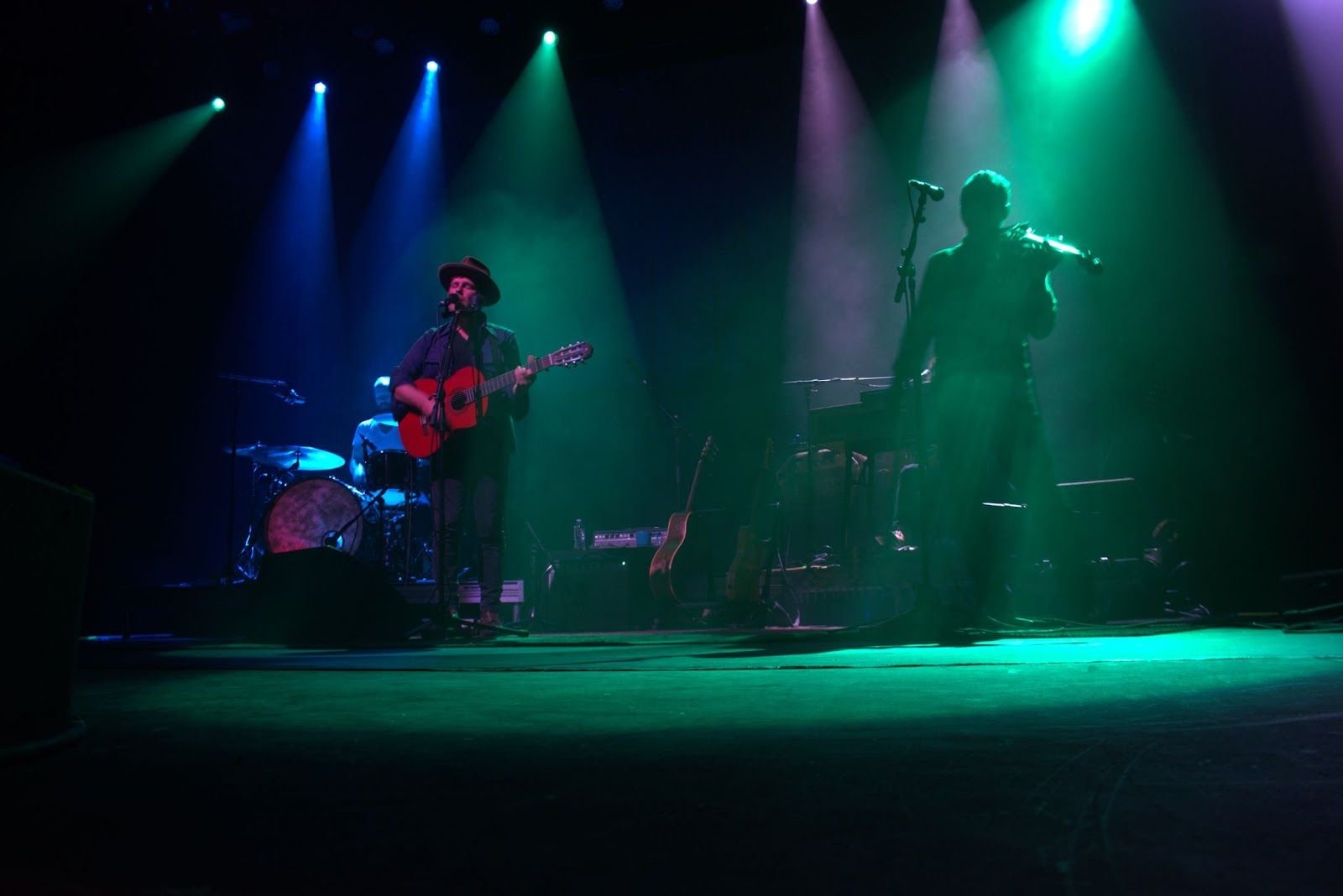 // Photo by Molly Egan
On January 28, Gregory Alan Isakov played a full set of impassioned folk and indie rock allurement at Roadrunner. The sold-out show mixed together a crowd of hipsters, college students, and retirees to enjoy the aching sound of Isakov, his guitar, and a small yet reliable band.
There's no dancing in order at an Isakov show. Instead, you can sway to the somber violin of Jeb Bows, or tap your foot to Isakov's often soul-crushingly melancholy lyrics. Isakov said himself that there would only be one happy song on the ballot, played second in the set: "Let's just get this one out of the way," he said to the crowd. The "happy" song's glum title, "Dark, Dark, Dark," was inspired by the peaceful solitude Isakov felt in the Rocky Mountains, and highlights what he does best. By flipping connotations of nature and beauty, Isakov creates complex portraits of the human condition.
If you're not in the mood for complex lyricism, closing your eyes and getting lost in Isakov's soft baritone can be just as moving. He stayed close to the mic, where a well-mixed sound let the crowd in on all the nuances of his unique sound. The audience went still when he let his vocal strength show, belting out the bridges of "Amsterdam" and "Appaloosa Bones."
While the set was almost entirely acoustic, the mood picked up when Steve Varney pulled out a banjo, adding a crisp twang over John Paul Grigsby's upright bass. Wielding a harmonica, Isakov worked through 15 songs in anticipation of a new album, which will come out "towards the end of the year."
The band came together for an energetic double encore, crowding around Isakov for "Dandelion Wine" and "Saint Valentine," and closing the show with skillfully picked solos over "All Shades of Blue." Fans clutched drumsticks thrown by Max Barcelow, and a crumpled setlist flew to the first row.
// Molly Egan '26 is a staff writer for Record Hospital.