Exclusive Audio: Harvard Yale Protest and Delay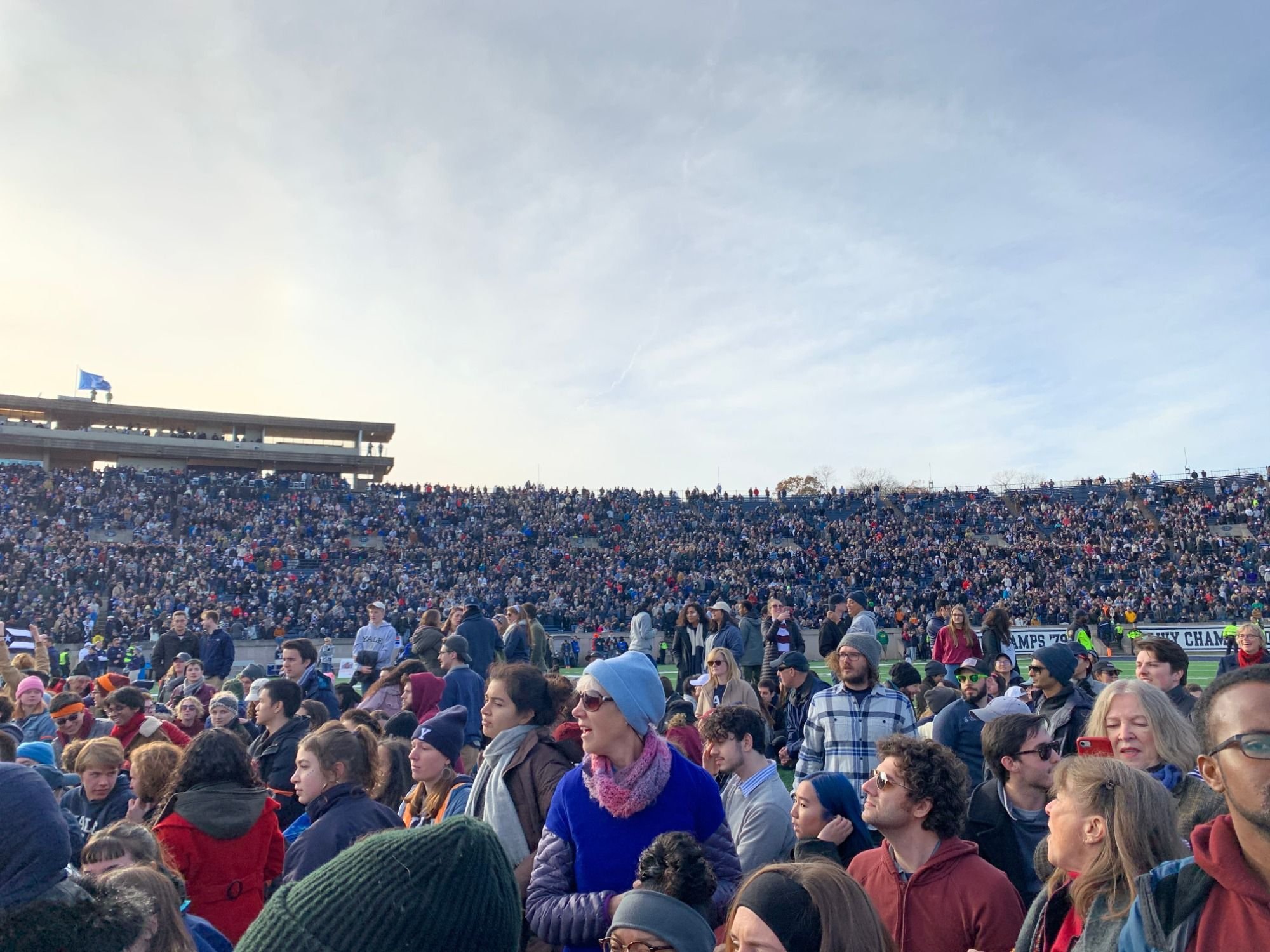 Listen
Yesterday, on November 23, student organizers from Fossil Fuel Divest Harvard and the Yale Endowment Justice Coalition worked together to disrupt the annual Harvard Yale game. Over 100 students from both colleges sat on the field during half time, and hundreds more students, alumni, and fans ran down from the stands and joined them. The protest delayed the game over half an hour. This year, WHRB ran the only live radio coverage of The Game, and as those who listened to our Sports Broadcast already know, that means our announcers covered the protests live.
Listen above to hear interviews with student organizers from both Harvard and Yale, audio from the actual protests, and excerpts of our broadcast, or scroll down to see photos of the protest. Click here to hear News Producer Morgan Whitten's interview with student climate activist Jeremy Ornstein, click here to see the protestors' statement, and click here to see Yale's responding statement.
All photography in this post courtesy of Ben Roberts.
Also, stay posted for a longer piece about the Divest Movements at Harvard and Yale and the protest at the game.