Featured Orgy: 'The Harlem Renaissance: Poetry in Motion'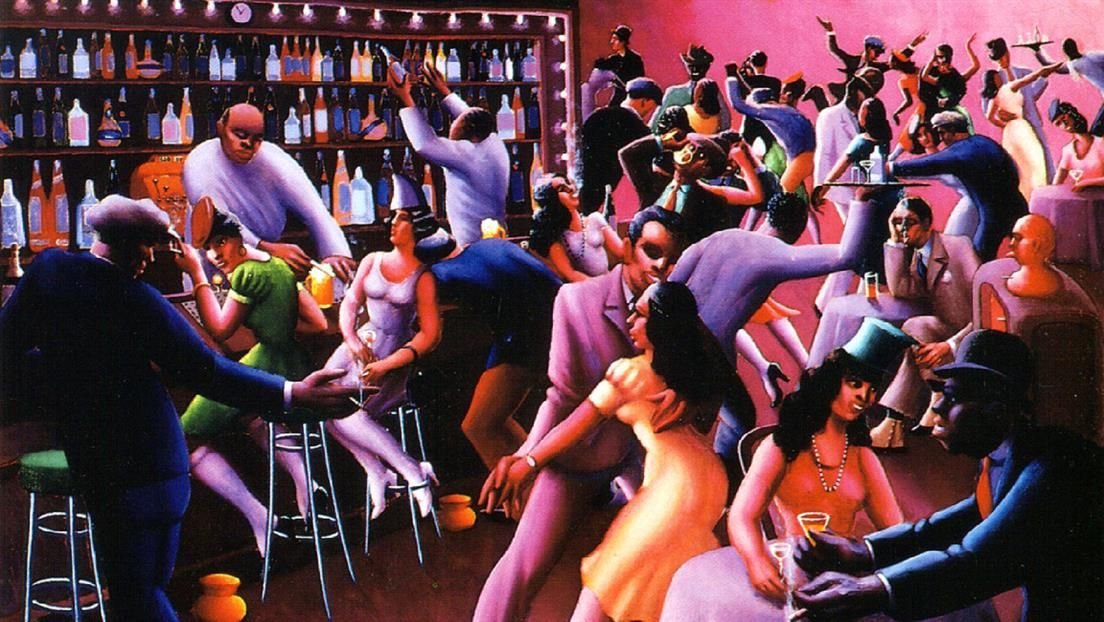 The Harlem Renaissance is perhaps the best known era in terms of jazz creation. An explosion of culture, this period brought about a colossus of art in a variety of forms: literature, music, dance, film, poetry, and so forth. The heart of the Harlem Renaissance was in none other than Harlem, New York, but the movement expanded beyond this cultural hub with some of its major contributors hailing from across the United States, and as far reaching as the European and African continents. This orgy explores both the well-known, and the lesser-known jazz and blues music produced during the Harlem Renaissance, as well as its intersection with Harlem Renaissance poetry. We will be listening to a collection of works produced by Billie Holiday, Chick Webb, Louis Armstrong, Duke Ellington, Fats Waller, Willie Smith, and many more. In addition, we explore recitations and some close readings analyses of poetry from Langston Hughes, James Baldwin, Claude McKay, Countee Cullen, Alice Dunbar Nelson. Digging deeper, there will be a discussion about the personal lives and careers of many of these famous figures. How did their work intersect with their personal lives? What was at stake in the creation of their art? How did their art form and its content contribute to the creation of this incredible movement?
Beyond the art created within the Harlem Renaissance period, we will also examine a few more contemporary works inspired by the formerly mentioned musicians and writers. Tributary poems, modern renditions of bebop hits, these will also be taken into account and help us consider what significance the Harlem Renaissance has for us today as a society. What aspects of this era have our literary and musical disciplines retained, and which have been transformed? How has this transformation ensued, and how has this differed across different cultures and countries? There is also a lot to be said about how the artistic movement intersected with the political environment at that time. In a pre-Civil Rights era, what did a black cultural revolution bring to the table for people of all races, creeds, and identities in the United States? We will consider the appropriation of black art as it occurred in the 1920s and 1930s, and as it occurs today. This orgy does not present definitive answers or solutions, but seeks to understand these phenomena and the implications it has for us today in the year 2017.
With a combination of poetic readings, recordings, and analysis, intermingled between jazz standards, this eight hour investigation is guaranteed to help you fall in love with one of America's most significant cultural revolutions. Come celebrate this phenomenal era and explore all it has to offer December 5th and 6th, from 5-9 a.m. on WHRB's 95.3FM Cambridge, or listen online at www.whrb.org.
Liana Semel is a DJ for The Jazz Spectrum. Tune into the Jazz Spectrum Monday-Friday from 5 a.m. to 1 p.m.