Featured Orgy: A Very RH Xmas Special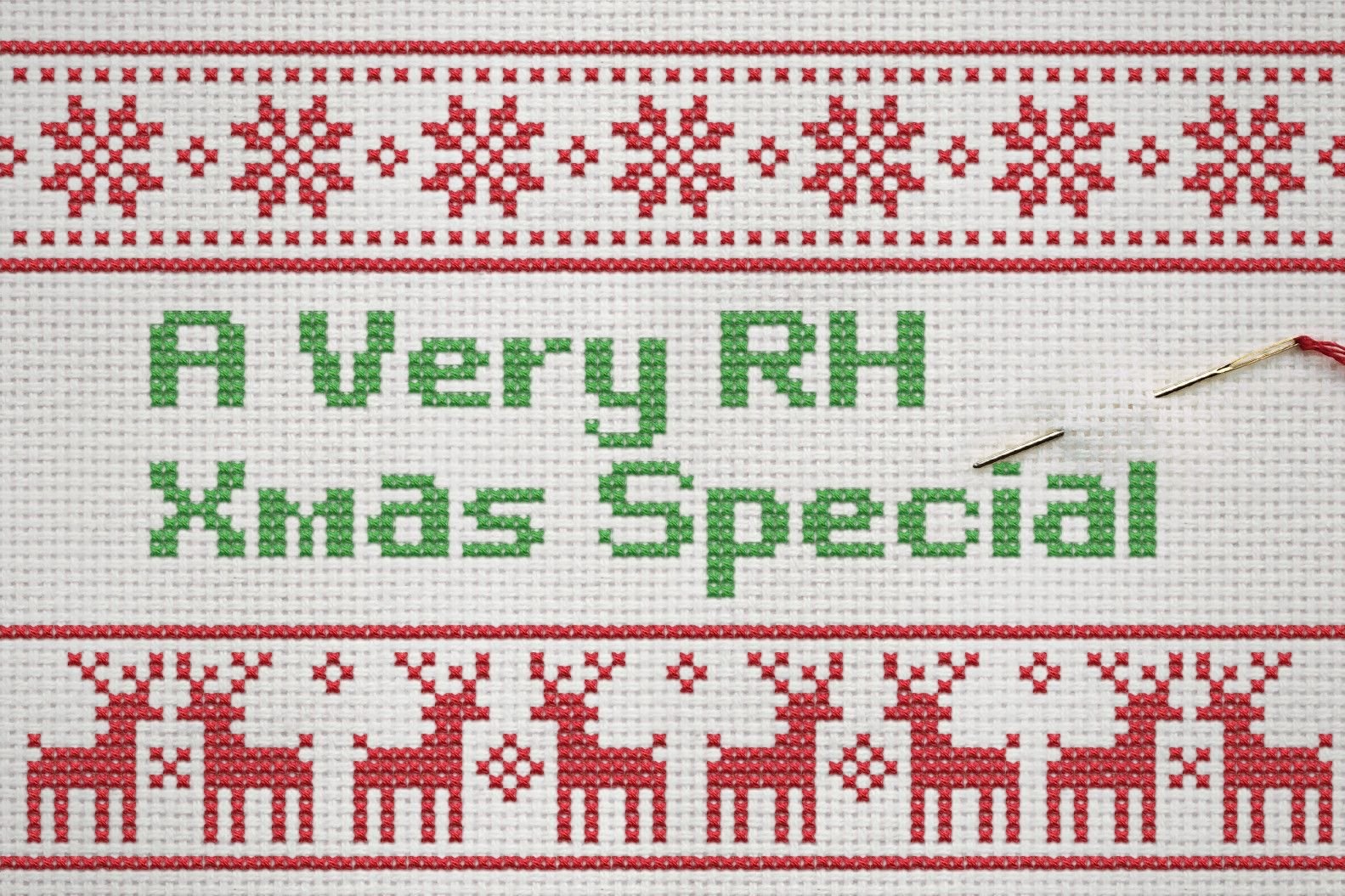 What is it about Christmas music that artists across the musical spectrum find so compelling? Whether speed metal or reggae, psychobilly or ambient, one is hard-pressed to find any genre without at least a few festive forays to speak of. In many cases, the genre-specific Christmas song follows a basic formula: simply take a holiday standard like "Jingle Bells" or "White Christmas," and do little more than apply the hallmarks of the genre into which it is being translated; a country artist, for instance, might add steel guitar and a harmonica to an otherwise unadulterated arrangement of "Have Yourself a Merry Little Christmas."
We punks, however, tend to take a decidedly different approach to our Christmas music. Sure, there are the obligatory, relatively straightforward covers of holiday classics: see El Vez's "Feliz Navidad," the New Bomb Turks' take on Darlene Love's perennial David Letterman standby, or even (*shudder*) My Chemical Romance's inexplicable cover of Mariah Carey's inescapable "All I Want For Christmas Is You" (which, ironically, doesn't manage to top this unauthorized MCR-Carey mashup). Even punk icons aren't above these cuts — in fact, a number of the most storied punk catalogs include a holly-jolly hit or two, like the Dickies' scorching, surf-tinged "Silent Night," or Stiff Little Fingers' tour-de-force redux of "White Christmas."
By and large, however, the punk Christmas song is usually unrecognizable astride its counterparts in other genres. Punk's firm rooting in rebellion has made it the perfect platform for a wealth of holiday songs which subvert, challenge, and openly taunt one of the most sacred and jealously guarded days in American culture. As many a Very RH Xmas Special listener has pointed out over the years, "Christmas Punk" seems oxymoronic; not only is Christmas the epitome of the Christian tradition in general, it has become a holiday driven by capitalist greed, domineered over by comically evil corporations, and which finds itself increasingly kitschified with each passing year — which is all to say that Christmas seems antithetical to a genre which encourages and privileges anti-religious, anti-capitalist, and anti-establishment messages above all else. But rather than drive artists away, Christmas has instead inspired a number of tracks which directly confront the holiday's fraught significance: Anti-Hero's "All Hail Santa," the Showcase Showdown's "Ho Ho Ho Chi Minh," Pansy Divison's "Homo Christmas," and even the Kinks' "Father Christmas" constitute but a few examples of the treats to be found under this part of the punk Christmas tree. The punk holiday song need not have an agenda, however — punk's distinct brand of offbeat and often dark humor can be found in a number of cuts, like U.K. Subs' "Hey Santa," Culturcide's truly disturbing "Depressed Christmas," and the Pork Guys' "Rudolph Burger…Hold the Nose." For ex-Mott the Hoople keyboardist Morgan Fisher, Christmas has even served as the unlikely source of inspiration for one earnest experimental record, in which he takes the conceit to new heights/extremes by creating an entire Christmas-themed concept album for Hybrid Kids' 1980 Claws.
Christmas music tends to get written off by those who consider themselves 'serious about music' as a purely commercial exercise in vapidity and pandering. While Christmas punk is by no means immune to such a criticism, it also manages to run the gamut from serious artistic endeavors, to cheeky parodies, to pointed rebukes, and it deserves our attention. This article barely manages to scratch the surface — in fact, there is so much worthy Christmas punk out there that even RH's very own holiday show has outgrown its usual timeslot during regular air. Instead, for the first time ever, it is our pleasure to present A VERY RH XMAS SPECIAL****, a five-hour HOLIDAY ORGY, beginning at 10pm on Monday, December 11th. RH Xmas veterans Teddy and Brie will be your guides on a holiday odyssey through much, much more Christmas punk (and even a few Hanukkah hits). So, mark your calendar, slap a back patch on your favorite festive sweater, spike your hot chocolate and tune into A VERY RH XMAS SPECIAL on WHRB 95.3 FM or right here on whrb.org.
Teddy Brokaw is a DJ and former Director of the Record Hospital. His show airs weekly on Monday from 11pm-midnight. The Record Hospital airs weekdays from 10pm-5am. Catch him on A VERY RH XMAS SPECIAL this Monday at 10pm!