Feeling Like a Teen in an Indie Coming-of-Age Film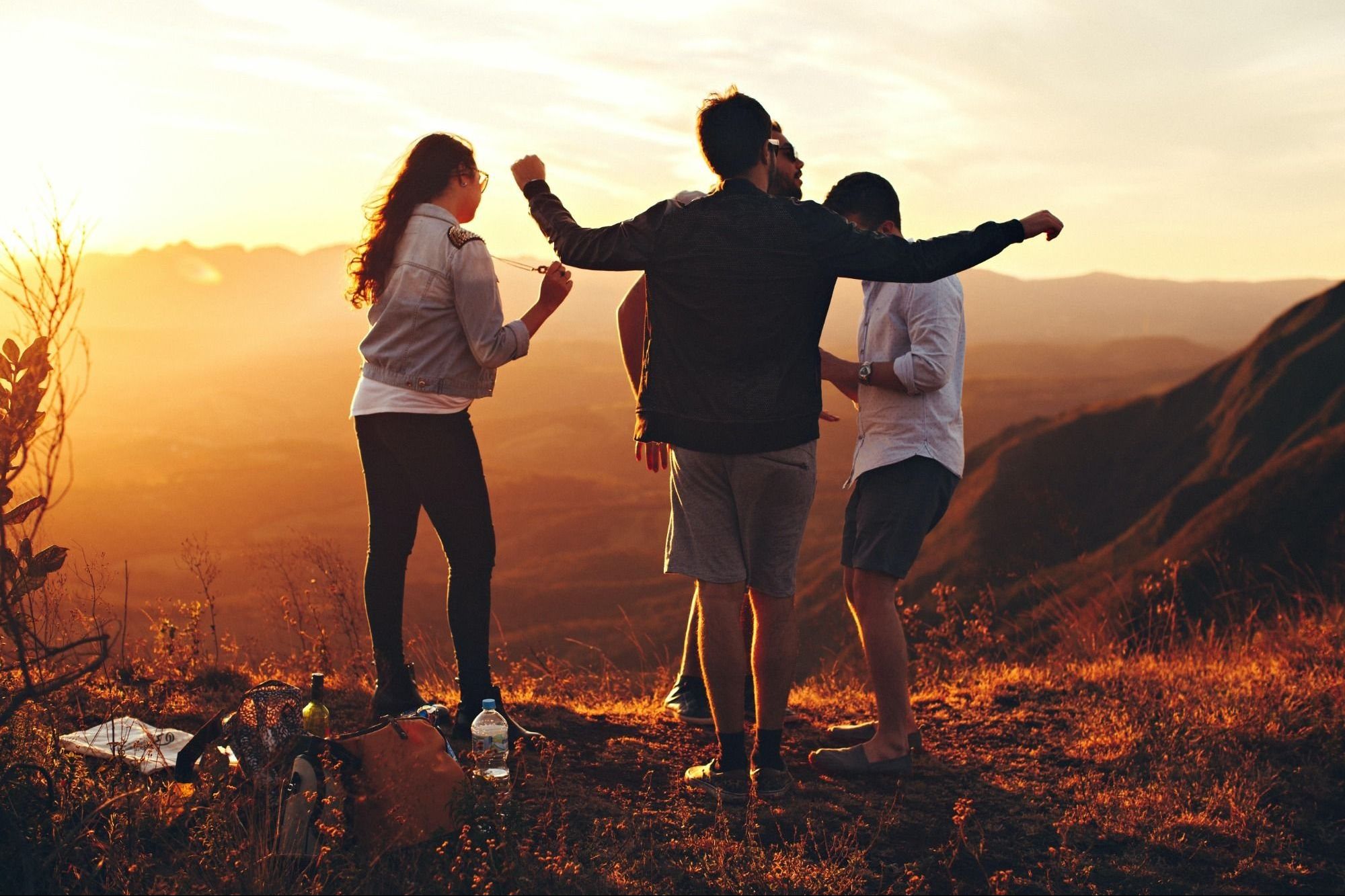 // photo courtesy of Helena Lopez
There is something about indie films that invokes a deeply romanticized feeling of our own life. While we sit idly in front of a screen, crying our eyes out and swooning over Timothée Chalamet, we feel so connected to the characters in front of us. We nostalgically have this sense of living vicariously through their story.
A big part of this connection is fueled by the music in these films. The scenes that stick with us the most are often those unrelatable, yet somehow nostalgic scenes accompanied by a rad background track. We are captivated by the characters' high school proms, car escapades with their heads sticking out of the skylight, and walks through quaint towns in the middle of the night to confess their love to the one they've been looking for the whole film, but never realized it. You know the ones.
And then you probably spend the next few days with those songs stuck in your head, romanticizing the moments you go for a car ride or out on a date—living your own A24 alternate reality. But inevitably, those feelings subside, and you realize that those midnight escapades are not likely to exist in your world. However, there's nothing wrong with relishing in the idea that this life is your story and that you're the main character.
So whenever you need a soundtrack to your very own teenage coming-of-age story, check out some of these songs that make you feel like the star of an indie film.
For getting ready in the morning and throwing your clothes on the floor because you have "nothing to wear!":
"New Flesh" by Current Joys
When you're a lonely character and having an angsty summer:
"summer depression" by girl in red
When you're falling in love with that cute someone you bumped into in the hallway:
"Nobody Gets Me (Like You)" by Wallows
When they're dropping you off at your place after the party and you kiss for the first time:
"Tongue Tied" by Grouplove
For a late night cry sesh:
"Ribs" by Lorde
For a crappy breakup, but you knew the person wasn't worth your time anyway so you hit a houseparty:
"Needs" by Verzache
For a late night drive with a group of your closest friends:
"Listerine" by Dayglow
For the painful milestones, a high school graduation, a big move, a long distance relationship, etc.:
"When Will I See You Again" by Shakka
When you're coming back to reality and the credits roll (take your time in your cool story)!:
"Reality In Motion" by Tame Impala
// Sonya Ganeshram '24 is a guest writer for Record Hospital. check out the playlist here.