FKA twigs at the House of Blues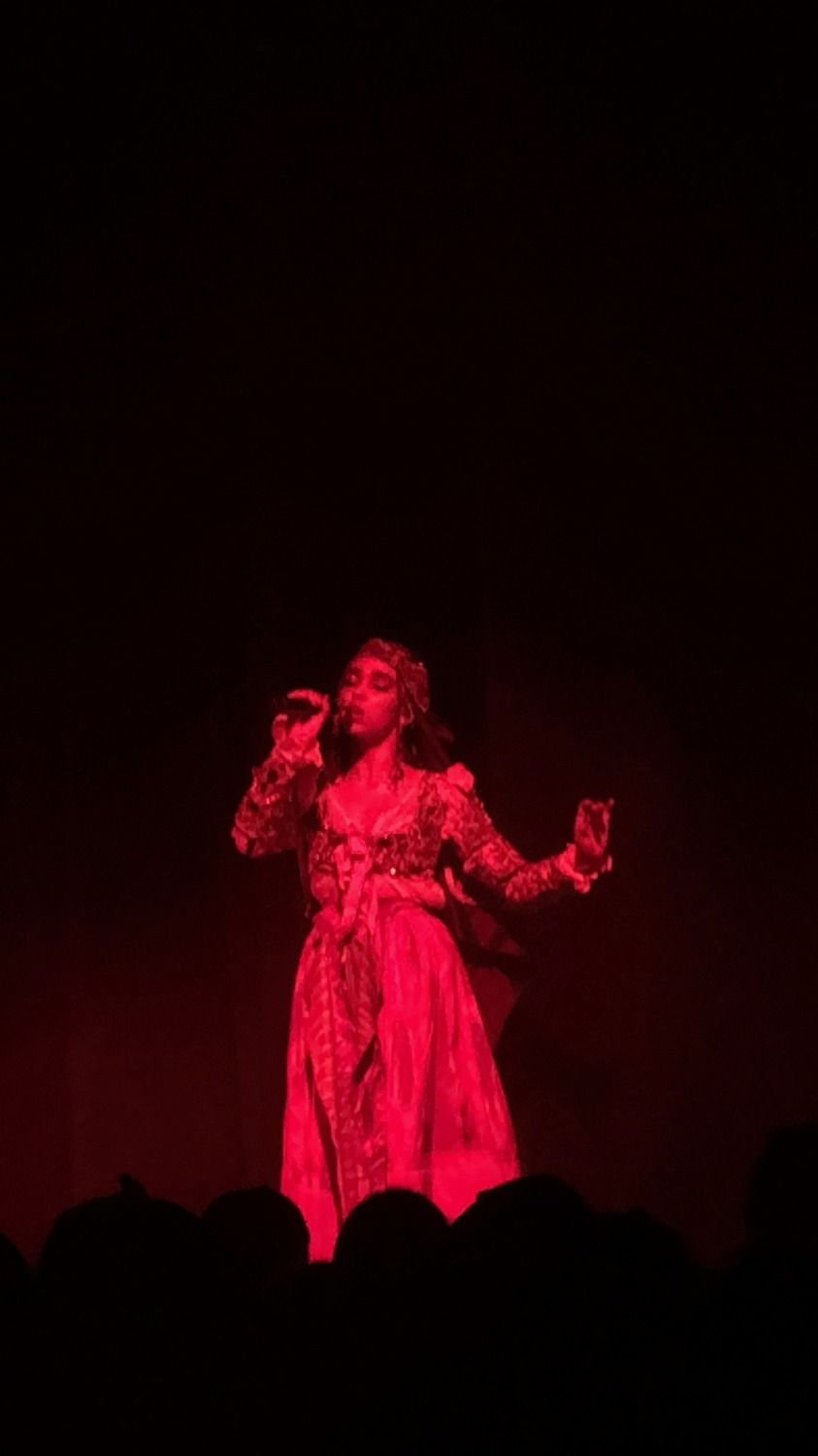 "Has anyone here gotten their heart broken?" Tahliah Debrett Barnett -- better known as FKA twigs -- asks her audience at House of Blues on November 19. It's the first time she has addressed us directly, despite already being twelve songs into her seventeen song setlist. Even if she eschews from frequent comments to the crowd, twigs' performance is never lacking in intimacy; she isn't one to shy away from leaving her all on the stage, every single time. "Yeah, I've gotten my heart broken, too," twigs confesses with a deep breath, a fitting transition into a gut-wrenching performance of her song "mirrored heart," a stand-out on her recently released album MAGDALENE.
MAGDALENE is twigs' first full-length release since the release of her debut album, LP1, in 2014. twigs' inspiration for the album's title, MAGDALENE, came from the biblical figure, Mary Magdalene, who was labeled as a whore for her close relationship to Christ. But twigs is reshaping Mary Magdalene's narrative: "I see her as Jesus Christ's equal. She's a male projection and, I think, the beginning of the patriarchy taking control of the narrative of women. Any woman that's done anything can be subject to that; I've been subject to that. It felt like an apt time to be talking about it," twigs says.
twigs' performance on her MAGDALENE tour stands at the intersection of theatricality and vulnerability. While her several elaborate costume changes, posse of back-up dancers, and perfectly synchronized choreography might have alluded to a heavily manufactured production, twigs' raw emotions were the star of the show. The most powerful moments of the night were ones where twigs took the stage alone, a single white spotlight shining on her as her voice crescendos. In moments like these, a hush hangs over the crowd, not daring to interrupt twigs' angelic voice.
Nicole Farina is a DJ for The Jazz Spectrum on WHRB.