Gangster Gibbs Visits Boston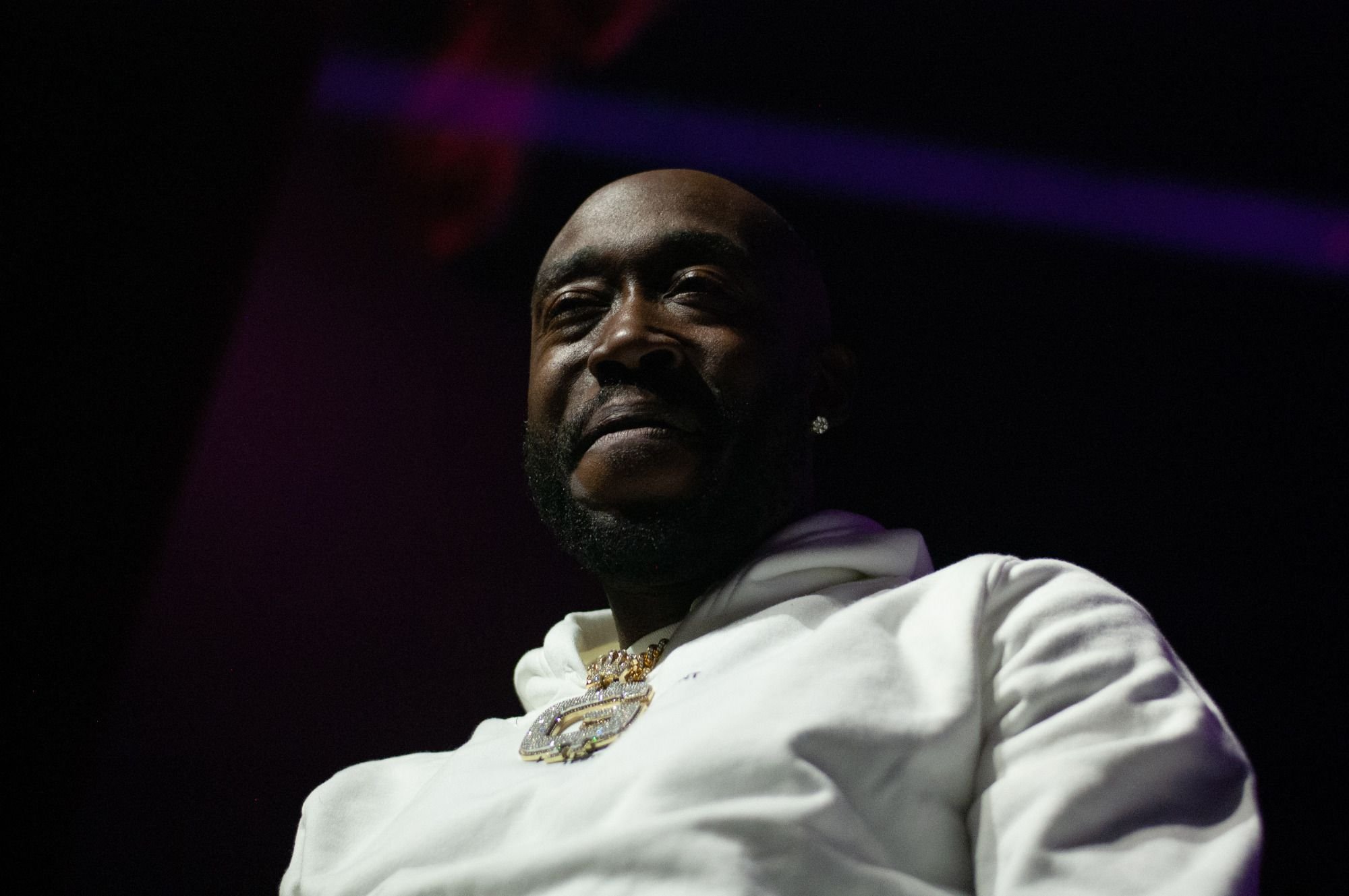 Listen
Freddie Gibbs came to Boston this fall and showed off just why he's so celebrated. Opening for him was Conway the Machine, a rapper from Buffalo who founded GRISELDA RECORDS in 2014. Conway came out with a bang; his energy was infectious, and he quickly built a rapport with the crowd. Conway was shot in 2012, paralyzing the right half of his face, and he closed his set with Westside Gunn's song "The Cow", which contains an incredibly raw feature where Conway dives into that moment. Overwhelmed with emotions, Conway couldn't finish the verse, but it was a powerful conclusion to a stellar opener.
There was a wait before Gibbs himself came out, but the crowd stayed energetic and excited, helped along by the beautiful venue. The man himself emerged to loud chants of his name and was clearly loving it, dancing along to the crowd's noise. He then launched into "Crime Pays" and "Flat Tummy Tea" off of Bandana, an amazing one-two punch of tracks that hyped the crowd further. From there, he went into a mix of Bandana tracks and songs from Pinata (the first Madlib collaboration) along with some of his solo albums, such as Shadow of a Doubt and BFK. Gibbs' rapping skills were on full display throughout - his breath control on the faster tracks was incredible, and he went a cappella several times with no discernible stuttering. He also maintained a hilarious banter with his DJ, Ralph, making fun of Ralph with the crowd and eliciting laughter throughout.
The set wrapped up around 11:15, just over an hour after Gibbs started. He faked out the crowd by leaving after "Giannis" (off of Bandana, a stellar cut featuring Anderson Paak), then returned for two more songs before leaving for good. Overall, it was a stellar concert - the energy from both the crowd and Gibbs was palpable, and the depth and consistency of his discography came through in spades. It's a shame that Bandana missed out on a Grammy nomination, but the name of the tour - Album of the Year - nonetheless feels like a deserved coronation for one of the most quietly stellar hip-hop artists of this decade.
//Ben Roberts is a member of TDS and Tech; he also is a DJ for Record Hospital, with air 3:30 to 5 AM Friday Morning. All photos courtesy of Ben Roberts.