Girl in Red at Brighton Music Hall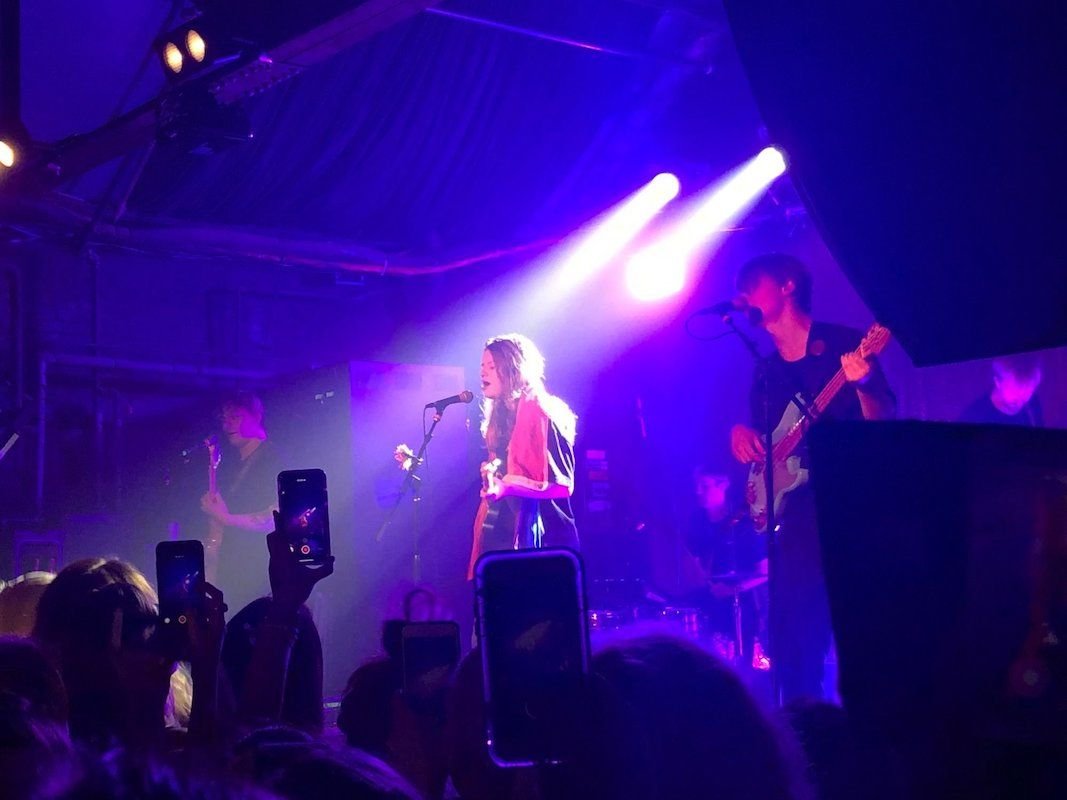 Listen
It may be only the first headlining North American tour of Girl In Red (Marie Ulven Ringheim and her band), but you'd never guess it from the size and energy of the crowd gathered at their sold-out show at Brighton Music Hall. The Norwegian twenty-year-old gained a global following after self-releasing her music on Soundcloud and YouTube. She describes her music as "bedroom pop" and "sad bops" featuring sensitive, emotional lyrics that are laid over energetic chord progressions and solid drums.
On stage, her energy is electric. She chats with the crowd, laughing and accepting gifts - her bandmates throw bottles of water to the mob of teenage girls pushing their way towards the stage and the crowd jumps and dances to every song. Tracks like "girls" and "i wanna be your girlfriend" are particular favourites with the queer, young audience waving rainbow flags and singing along with pride to lyrics such as "this is not a phase or a coming of age - this will never change" at Brighton Music Hall. Girl In Red recently released her EP Chapter 2, featuring many of the songs she played at her Boston show. Darker tracks like "i wanna be alone." and "summer depression" are still danceable and performed with incredible energy, while softer tracks like "watch you sleep" and "we fell in love in october" bring out a more romantic side.
---
Peyton Benac is a DJ on Record Hospital. Her show is on Fridays 12-2am EST.