Gouda Talks: Kosher Food on the Go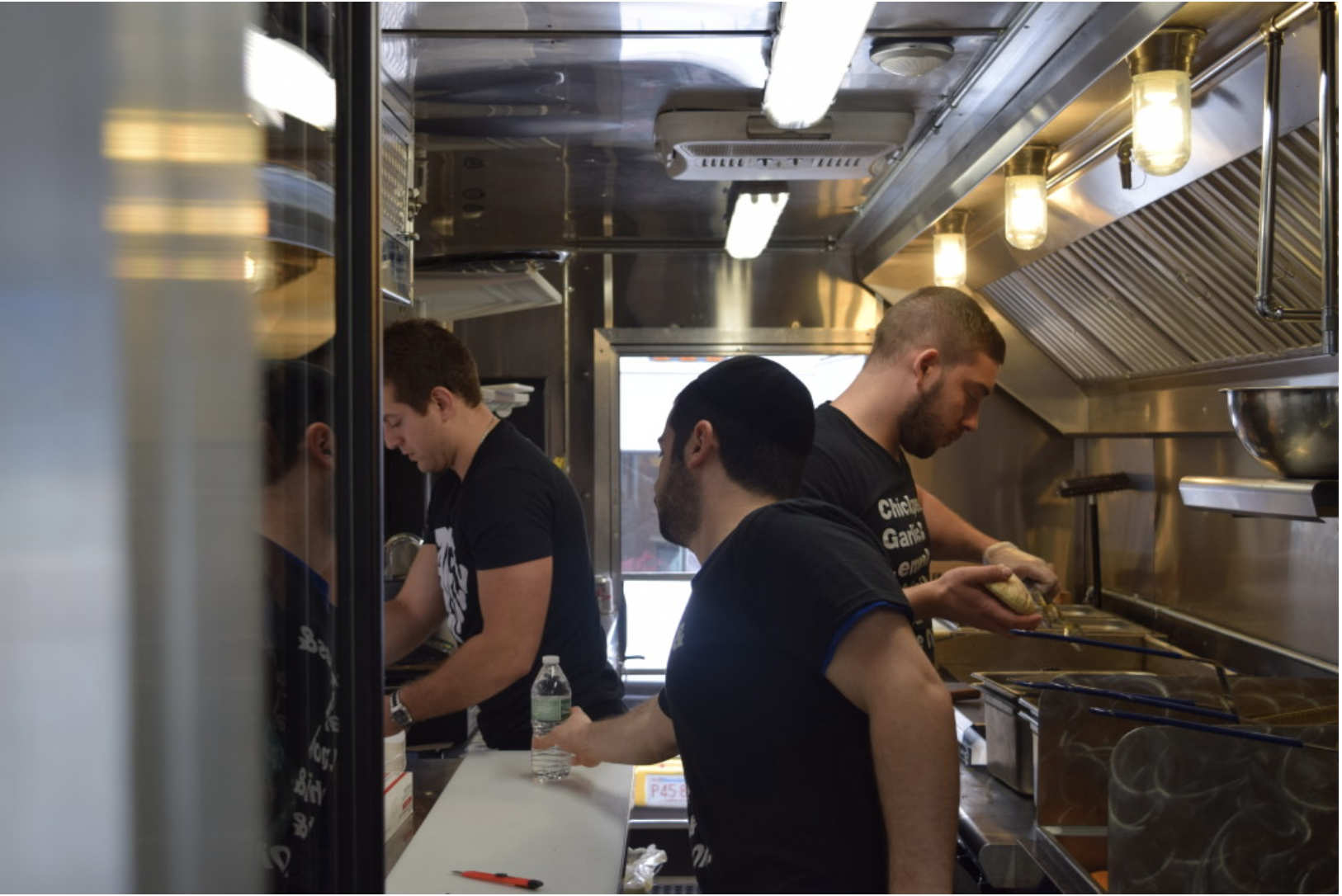 Listen
On the second episode of Gouda Talks, a podcast exploring the intersection of culture in food, Jess sits down with Ari Kendall, the co-founder and head chef for the Chik Chak food truck. After several stints as a chef in Cambridge restaurants, Ari entered the food truck business while working with Rami's, a Middle Eastern Israeli restaurant, on making their kosher menu mobile. Eventually, he decided to split off from Rami's and create Chik Chak, a kosher food truck.
Chik Chak, which roughly translates to "be more efficient" in Hebrew, epitomizes Kendall's niche in food truck industry. Always rapidly moving, working, and cooking, the life of a food truck chef presents many challenges (even truck fires), but according to Kendall, reaps even more rewards. This is the second episode in a series of conversations with local food trucks in the Boston and Cambridge areas.
On why he enjoys being a food truck owner and chef:
I guess I'm a bit of a sadist. I enjoy working 14 hours a day, seven days a week.
On how chefs are selling food from different cultures:
I don't own falafel and I don't own hummus. I just share it with people. And that's what brings me joy and other people joy. So as long as I can keep doing that, I'll be happy.
On how he introduces people to ethnic food:
My favorite way to introduce people [to food] is to let them try it. People will ask what is a falafel and without skipping a beat I'll just give them one.
---
Jess Eng is a reporter for WHRB News and the host of Gouda Talks. Tune in to "As We Know It" on Sunday at 12:30 for more stories like this one.