Gouda Talks: Share a Bowl of Ramen, Share a Dream with Sara Brande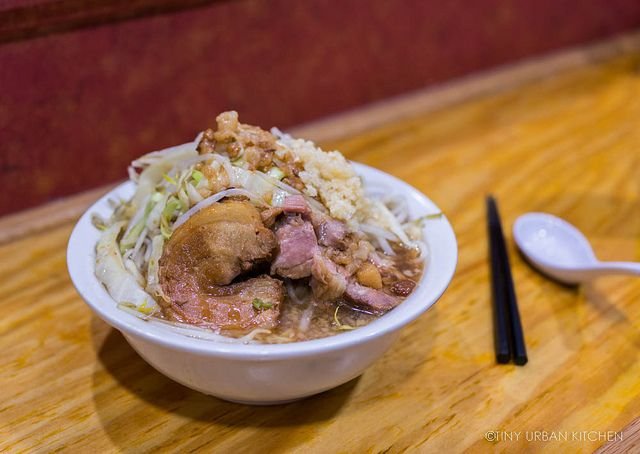 Listen
I sat down with Sara Brande, marketing manager for Yume Wo Katare and Yume Ga Arukara, to talk about two of my favorite things: ramen and dreams. I fell in love with Yume's noodles in the fall of 2017, first the ramen and then the udon. The noodles offer a nice bite, the broth explodes with flavor and fat, and the meat melts in your mouth. But the real reason I've returned each time is for the transformative experience, the transformative spirit that is Yume Wo Katare.
In this episode, Sara shares their experience as an employee and chef for Yume, ramen lover, and dreamer. Fun fact: Sara accomplished their dream of eating two humongous bowls of ramen in one sitting (and for reference, I can barely finish one). We also explore Jiro ramen, the "noodle community", and Japanese Twitter followers. To all the dreamers, ramen lovers, cooks, and foodies: if you can dare to dream, you can do it, so definitely give this episode a listen!
On Yume's mission:
Our owner decided that he wanted to make this style of ramen because it matched with the concept. The concept is all about how your dreams should be limitless—no dream is too big or too small...We serve you a lot of food on purpose because we want you to be challenged and we want you to see how much you can achieve.
We always say that we want to change the world at Yume and one of the ways we can do that is by showing you a different side of food, what food means and what it can mean. So we always say Yume is not a restaurant, it's a place for you to share your dreams.
On the long lines:
Typically when you come in, there's going to be a line outside, but that's okay! Because it's the perfect time to set your goals for the day…You have the reflective time to think about what you want to accomplish either while you're with us in the shop or outside, the rest of the day, rest of the week, or rest of the month.
On experience meals beyond just the food:
If [customers are] just thinking about the meal as just food they're losing out on so much effort and so much preparation that goes into it...I hope that even if you go to Yume just to eat some good food, that's okay, but I hope that passively you can get a feel for what's going on and that there's so much more than food.
---
_Jess Eng is a reporter for WHRB News and the host of Gouda Talks—listen to previous episodes here and here! Tune in to "As We Know It" on Sunday at 12:30 for more stories like this one.
_