Halloween Special at the Royale Impresses with Wild Nothing and Beach Fossils
While torrential rains drenched people wandering Boston and filled Boston Common with slippery puddles, the Royale was a dry, pulsing haven of indie rock music. On October 30th, orange and black balloons and creepy dolls hanging from swings greeted the audience for what would become a memorable Beach Fossils and Wild Nothing concert.
Wild Nothing, known as Jack Tatum, packed a huge crew on stage for his synth-washed, mood-setting act. He bobbed his head up and down for fan favorites like "Letting Go" and "Blue Wings" and genuinely looked like he was having a great time on stage. Wild Nothing's pianist displayed his double talents during "Partners in Motion" when he picked up his alto saxophone and belted out a solo into the night.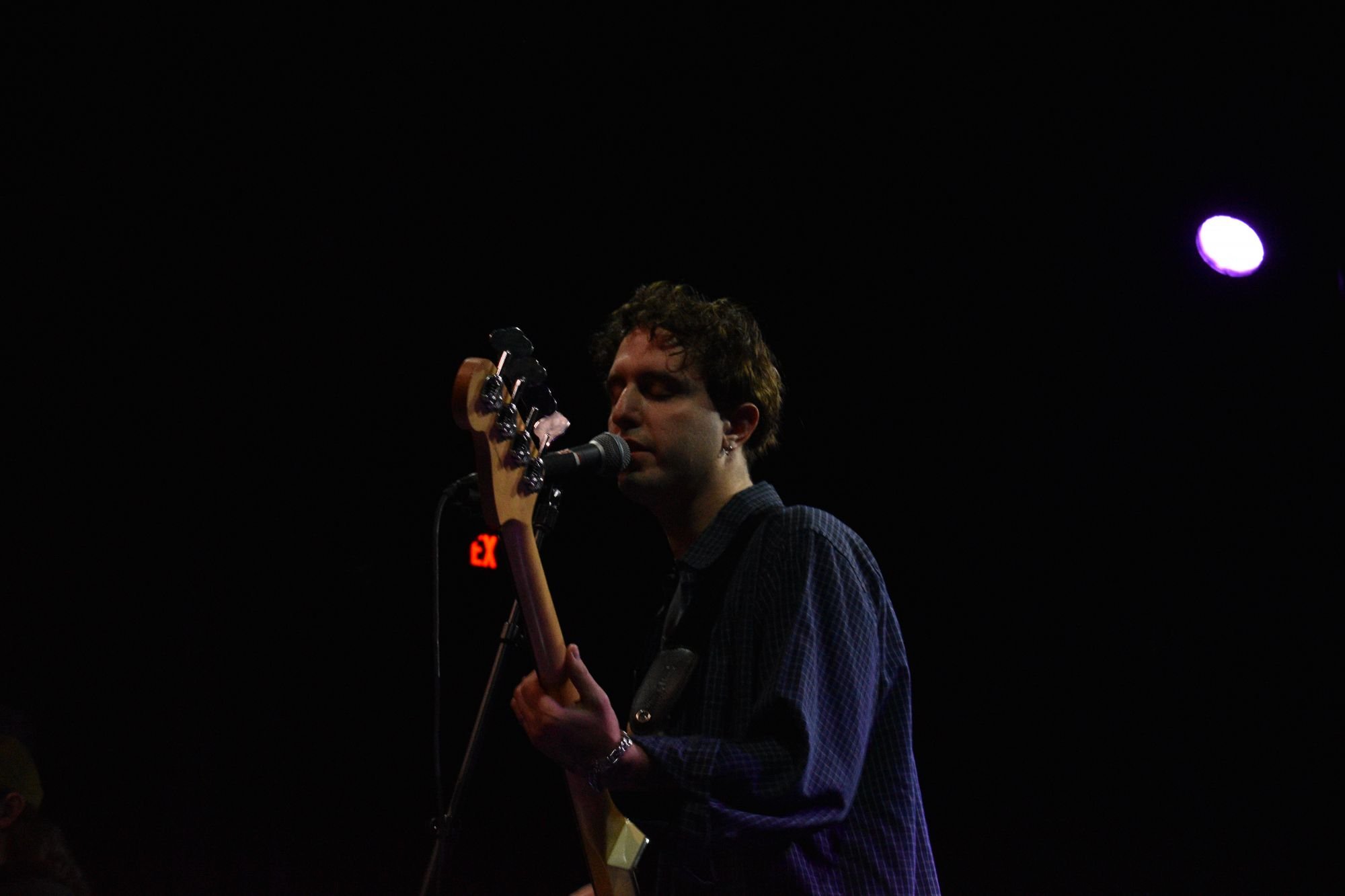 After an electrifying start to The Beach Fossils's set, a moment of silence fell over the audience. It was then when Jack Doyle Smith approached the microphone with a cheesy Halloween joke. "What sound does a ghost make?" he asked, not missing a beat. Although confused at first, the audience responded resoundingly with loud boos. "It felt good to be boo'd" lead singer Dustin Payseur responded. This wasn't the last we heard from Beach Fossils members, who enjoyed toying with the audience. Comical and frenzied energy prevailed throughout the night. Band members from the Wild Nothing and eager audience members surfed the crowd during fast songs like "Generational Synthetic." During slower songs like "Sleep Apnea," Payseur rallied people to take out their phones and wave their flashlights into the darkness.
These three sets blended their signature gritty psychedelic music reminiscent of The Smiths with slower songs perfect for sleepy days on the hammock. Whether you decided to come for Beach Fossils, Wild Nothing, or opening act Hannah Jadagu, you'll be glad that you stayed for all three.
Jess Eng is a DJ for Blues.