Harvard Choruses: A Sea Symphony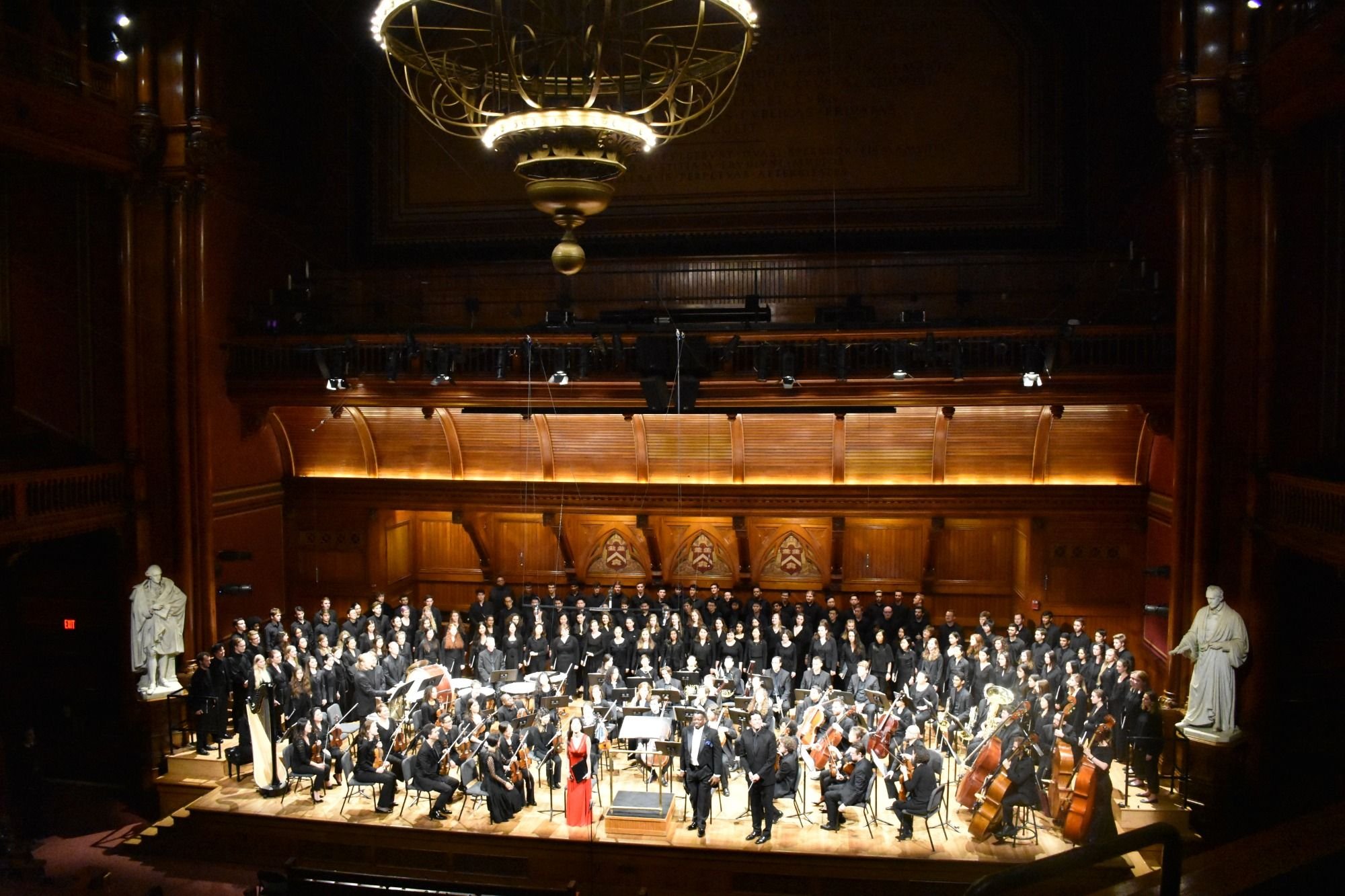 It's May 3rd, a Friday night and a couple of minutes past eight o'clock. I'm sitting in the balcony of Harvard's historic Sanders Theatre while the orchestra on stage warms up. The balcony is full of individuals--students, friends, family alike--with a love and appreciation for choral music. There is an air of anticipation as the choruses begin to fill the stage; the sheer size of the Harvard Choruses is incredible. With roughly 150 chorus members on stage, combined with the orchestra there were perhaps 200 musicians involved in this production of Ralph Vaughan Williams's A Sea Symphony.
This performance was a special performance. Not only did it celebrate the life of Barbara Connolly Lewis, a member of the Radcliffe Choral Society in the late 1940s and later an Assistant Conductor at Harvard, but the year 2019 also marks the 200th year since the birth of Walt Whitman, the well-known poet whose words are contained in A Sea Symphony. In addition, it was a part of Harvard's annual ArtsFirst festival, a celebration of the arts/performances on campus. The soloists of A Sea Symphony are well-accomplished and both familiar with the Boston-area. Winnie Nieh, the soprano, was in the Harvard-Radcliffe Collegium Musicum as a undergraduate at Harvard and has since performed at major venues in the United States as well as around the world. Dana Whiteside, the baritone, is a graduate of nearby Longy School of Music and New England Conservatory and performs with ensembles such as Boston Baroque and Grammy-nominated Skylark Vocal Ensemble.
To say the performance was powerful would be an understatement. The rich voices of the chorus, full of raw emotion, filled the beautiful Sanders Theatre to maximum capacity. The atmosphere was almost tangible -- something you definitely couldn't experience through just listening to a recording. While both soloists were experienced and certainly talented, unfortunately, it seemed as though Winnie's voice was frequently covered by the orchestra & chorus and perhaps should've projected a bit more.
The concert ended beautifully with a standing ovation, followed by a brief senior's celebration, reminding all of us that as professional as the performance was, all the chorus members were college students! A Sea Symphony was not only a great celebration of Williams' choral masterpiece but also a wonderful way to celebrate the talent we have at Harvard and its surrounding community.
Amy Zhou is a producer for WHRB Classical. While the Harvard Choruses concert has passed, you can learn more about Harvard's annual ArtsFirst festival here.