Harvard Crimson Men's Hockey: 2014-2015 Season Preview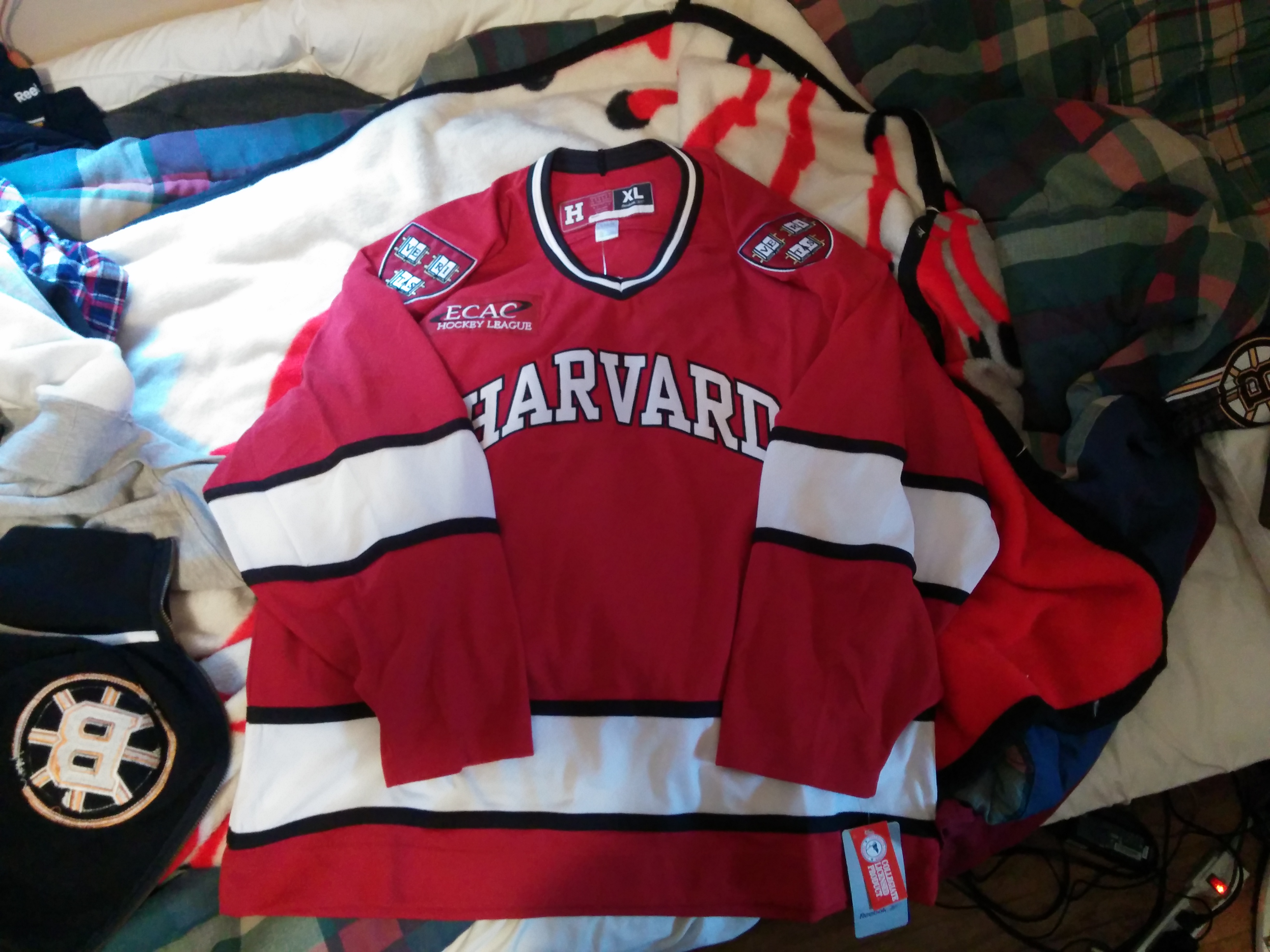 By: Matt Jacobson
The Crimson are coming off a disappointing 2013-2014 season, finishing with a record of 10-17-4 overall, and 6-12-4 in ECAC conference games. This performance placed the Crimson 11th in the ECAC, just one spot out of the cellar, and pitted them against their rivals Yale University in the first round of the playoffs. The Bulldogs swept the Best-of-3 series, painfully ending the Crimson's season.
While earning just 16 of a possible 44 points in conference play, for a 36% PTS%, the Crimson will have to improve on both ends of the ice if they want to be successful this year. Too often they relied on their goaltenders to keep them in games, with G Raphael Girard putting up a .939 SV% in 11 ECAC game appearances, and G Steve Michalek recording a .925 SV% in 14 ECAC appearances. These stellar goaltending performances put the Crimson second in the ECAC in team SV%, just a fraction behind Union College, so one can only imagine how poorly the Crimson would have fared if they had received average goaltending. With Girard having graduated, Michalek is expected to receive the majority of the starts this year.
Outside of goaltending, there is a lot of work that needs to be done. In conference play, the Crimson were outshot, on average, by 7 shots per game. This is to say that they averaged approximately 25 shots per game while giving up just about 32. When being outshot this badly, even with excellent goaltending, it is not difficult to see why the Crimson struggled last year.
One slightly deceiving statistic was Harvard's 2.00 Goals per Game in conference play, which tied them for last in the ECAC. While an important factor in this poor scoring rate was the Crimson's inability to generate shots (they were last in the ECAC in Shots For), the team's shooting percentage should also be taken into consideration. The Crimson finished the year with approximately an 8.0% shooting percentage, placing them 10th in the ECAC. Because the Crimson finished with higher shooting percentages in each of the previous two years, it is not unreasonable to expect a bounce-back year in that department.
It is also critical to look at special teams, as that is where a lot of close games are decided. In terms of close games, the Crimson were 3-8 in 1-Goal Games, although that statistic is not all too telling considering their overall record. Consistent with the rest of their offense, Harvard's power play was ineffective as well, scoring on only 15.5% of its opportunities in ECAC games. That was 10th worst out of the 12 teams in the ECAC. On the other hand, Harvard had the 2nd stingiest penalty kill in the ECAC, with a success rate of 87.0% in conference games. It's often said in hockey that your best penalty killer is your goalie, and with the excellent play of the Crimson's goaltenders, one can see why Harvard was so successful on the PK.
Now the question becomes whether or not the Crimson can actually improve upon the things that led to their downfall last year. The Crimson do not really have to worry about losing too many skaters to graduation, as last year's Top 5 scorers are returning: Jimmy Vesey (31GP, 13G, 9A, 22P), Kyle Criscuolo (31, 11, 9, 20), Sean Malone (31, 6, 14, 20), Brain Hart (31, 6, 9, 15), and Luke Esposito (29, 5, 10, 15). In fact, the majority of the team is returning, but will that be enough? None of Harvard's Top 5 scorers placed in the Top 50 nationally in Points per Game, but Jimmy Vesey, the Nashville Predators' 3rd Round Pick in the 2012 NHL Entry Draft, is receiving some recognition, having been named to the Preseason All-ECAC Team. Overall, while the Crimson are not a team that will take the nation by storm, the fact that they return the majority of their team suggests that players will continue to grow and progress together. As a result, in conjunction with strong goaltending, the Crimson should show improvement from last year but a large, significant jump in the standings is unlikely without multiple players having breakout years. However, because of the youth on this year's team, the chance of multiple players having breakout years cannot be ruled out completely.