Harvard Hockey Suffers Critical Loss To St. Lawrence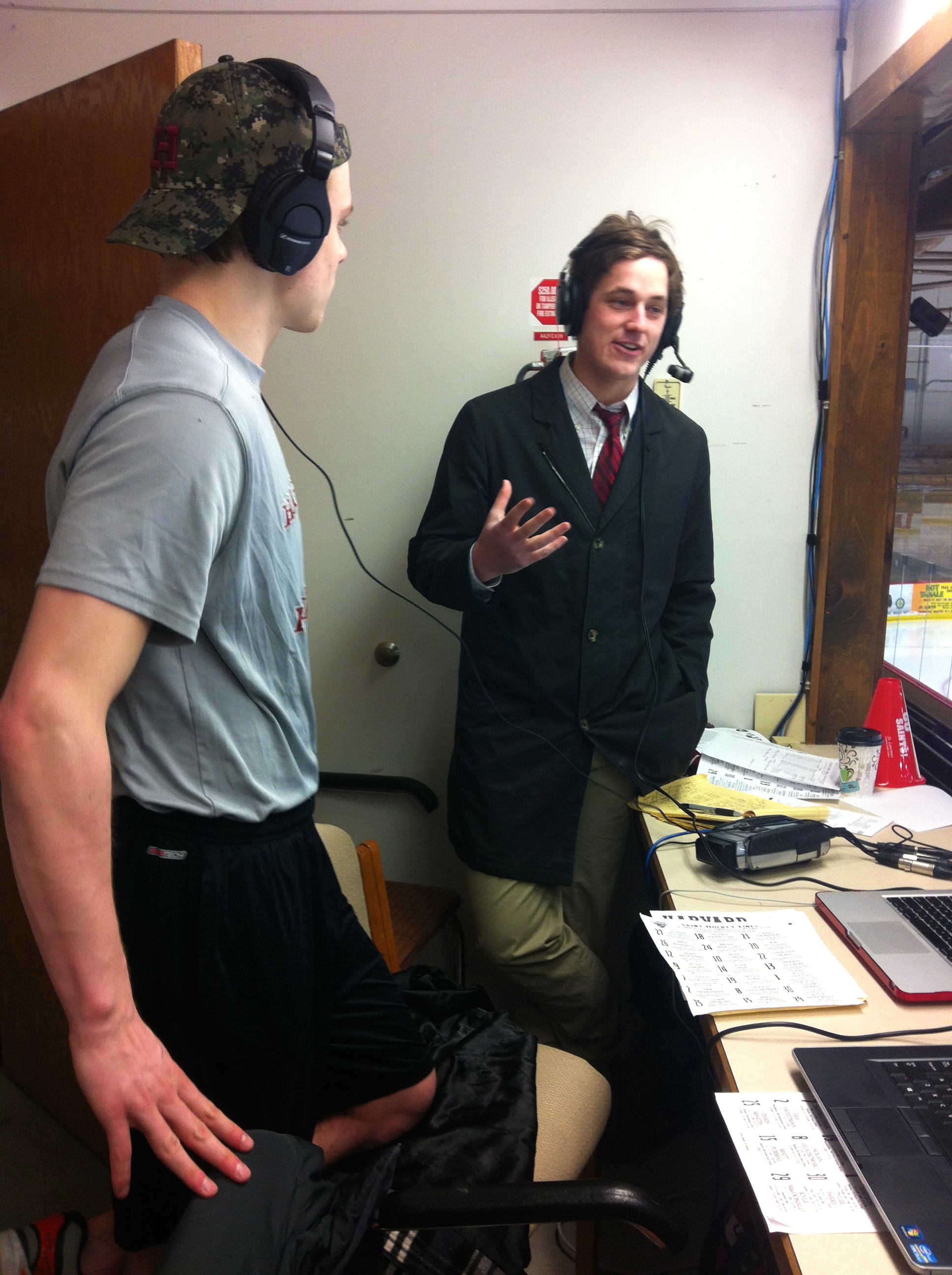 By: Savanna Arral
In a must-win game at St. Lawrence Friday night, Harvard men's hockey came up short, disappointing the few fans that made the trek up to Canton, NY to watch them play. Essentially repeating their previous game this season against the Saints, the Crimson fell 5-1 at Appleton Arena and dropped to fifth in the ECAC rankings, tied with the Colgate Raiders.
The sole goal came from co-captain Kyle Criscuolo, who tipped in a slapshot from Tyler Moy on the powerplay. The scoring play began with New Jersey Devils prospect Alexander Kerfoot feeding Moy on the blue line after holding onto the puck in the circle to St. Lawrence goaltender Kyle Hayton's left. In a game short on flashes of brilliance from Harvard, the Criscuolo goal was a reminder of what the Crimson can do when they play to their strengths.
Goaltender Steve Michalek saved 22 shots, but was pulled in the third period for backup Peter Traber. Traber, in his first game of the season, stopped 4 shots, including one sprawling save on one of the many Harvard defensive breakdowns of the night.
The rest of the game was all Saints hockey, as they controlled the play through all three zones and continuously prevented Harvard from carrying the puck for any stretch of time. St. Lawrence goals were scored by Gunnar Hughes, Tommy Thompson, Joe Sullivan, and Mike Marnell. Hughes and Thompson each had 3-point nights, Patrick Doherty, Marnell, and Brian Ward each had 2 a piece.
Harvard is now tied for 19th in the pairwise rankings with none other than the Saints themselves, and looks to be swiftly losing hold on an at-large bid to the NCAA tournament.
The Crimson play at Clarkson Saturday at 7PM on WHRB.org, looking to split the weekend and keep themselves in contention for a top-4 ECAC slot and a very necessary week one bye.