Headlines: April 2, 2023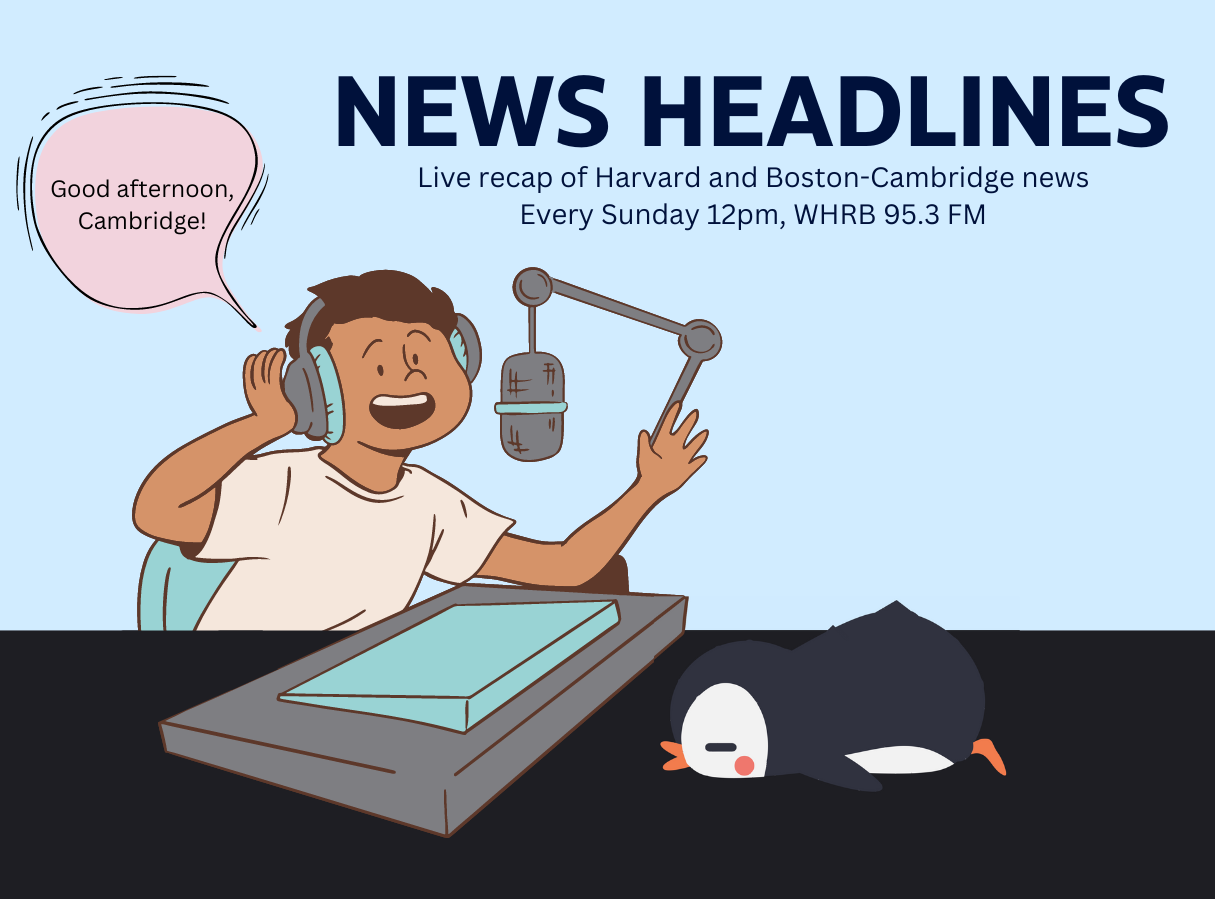 Listen
Listen to reporter Layla Chaaraoui recap local Boston-Cambridge and Harvard News.
// Reported by Layla Chaaraoui '26. Studio engineering by Noelle Chung '25. Tune in to Harvard Radio News on Sundays at 12 p.m. ET to experience the stories going on in Harvard and beyond.
Follow Harvard Radio News on Instagram @whrbnews.