Historic Performances: 31 October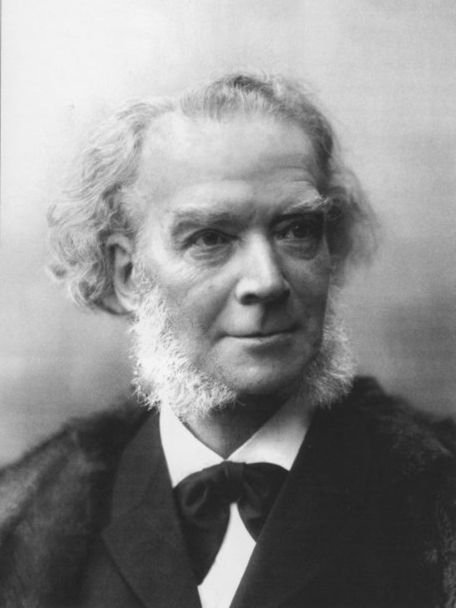 Carl Reinecke, the earliest-born pianist to be recorded. Public domain.
Historic Performances: 31 October 2021
Mozart: Larghetto from Piano Concerto No. 26 in D, K. 537, "Coronation" (arr. for piano solo); Reinecke (archiphon, 1905)
Sibelius: Lemminkäinen and the Maidens of Saari; Schnéevoigt, NBC Symphony Orchestra (Pristine Classical, 1939)
Sibelius: Lemminkäinen in Tuonela; Schnéevoigt, NBC Symphony Orchestra (Pristine Classical, 1939)
Tchaikovsky: Piano Trio in a, Op. 50; Heifetz, Piatigorsky, Rubinstein (RCA, 1950)
Piston: Symphony No. 3; Koussevitzky, Boston Symphony Orchestra (Pristine Classical, 1948)
Kreisler: Viennese Rhapsodic Fantasietta; Kreisler, Voorhees, RCA Victor Symphony Orchestra (RCA, 1946)
Program Notes:
Carl Reinecke (1824-1910) is the earliest-born pianist whose playing has been recorded in any format. As a composer, he is principally remembered for a flute sonata ("Undine") and two picturesque concerti for flute and harp. Reinecke was longtime conductor of the Leipzig Gewandhaus Orchestra (he had known Mendelssohn and was succeeded by Arthur Nikisch) and director of the Leipzig Conservatory, which during his tenure taught the likes of Grieg, Janáček, Christian Sinding, and Felix Weingartner. In his time, Reinecke was considered one of the leading interpreters of Mozart. Among the piano rolls he recorded in his eighties is his own solo arrangement of the slow movement from the "Coronation" Concerto. Reinecke's playing is, to put it mildly, a stark contrast from modern strictures of historically informed Classical-era performance, though some have argued that his improvisatory style actually reflects an "authentic" school of Mozart performance tracing back to the composer himself. [1]
Sibelius's Lemminkäinen Suite, or Four Legends from the Kalevala, received a mixed reception at its premiere in 1896. The Swan of Tuonela became and remains one of the composer's most popular works, but the first and third tone poems were unsuccessful and were not revisited by Sibelius until the late 1930s, long into the composer's "silence of Ainola". After revision, these movements—Lemminkäinen and the Maidens of Saari and Lemminkäinen in Tuonela—were first performed in America at the 1939 New York World's Fair in a concert devoted to Sibelius sponsored by the Finnish government. The conductor, Georg Schnéevoigt (1872-1947), was a longtime friend of Sibelius and interestingly a rival of Robert Kajanus, Sibelius's other great champion and the conductor nowadays most associated with Sibelius's music.
Tchaikovsky's A minor Piano Trio, dedicated to the memory of Nikolai Rubinstein, is in two movements: a brooding, pulsating Pezzo elegiaco and a Tema con variazioni on a rather prim, almost Classical melody. We hear a performance by the so-called "Million Dollar Trio". Heifetz and Piatigorsky, both Californians, would play together again in the well-known series of Heifetz-Piatigorsky concerts of the 1960s. Rubinstein and Heifetz, on the other hand, did not get on well. On the persistent issue of whether the trio was to be known as "Rubinstein-Heifetz-Piatigorsky" or in some other order, Rubinstein is said to have finally exclaimed: "Jascha, even if God were playing the violin, it would be printed Rubinstein, God, and Piatigorsky, in that order!"
Walter Piston (1894-1976) had studied with Dukas and Boulanger in Paris and served as longtime professor of music at Harvard. His Symphony No. 3, which won the 1948 Pulitzer Prize for Music, was one of eleven works in total written for Koussevitzky and the Boston Symphony Orchestra. We hear a broadcast recording of one of the BSO's initial performances of the symphony.
We finish with Fritz Kreisler in a showstopping performance of one of his own compositions, the luxuriant Viennese Rhapsodic Fantasietta.
Kevin Wang is a producer for the Classical Music Department and the host of Historic Performances on Sundays from 6-8 PM.
[1] The best resource I know for Reinecke's Mozart recordings and its relation to nineteenth-century performance practice is this lecture by Neal Peres da Costa of the University of Sydney.