History of the Blues: A Tale of Two Sonnies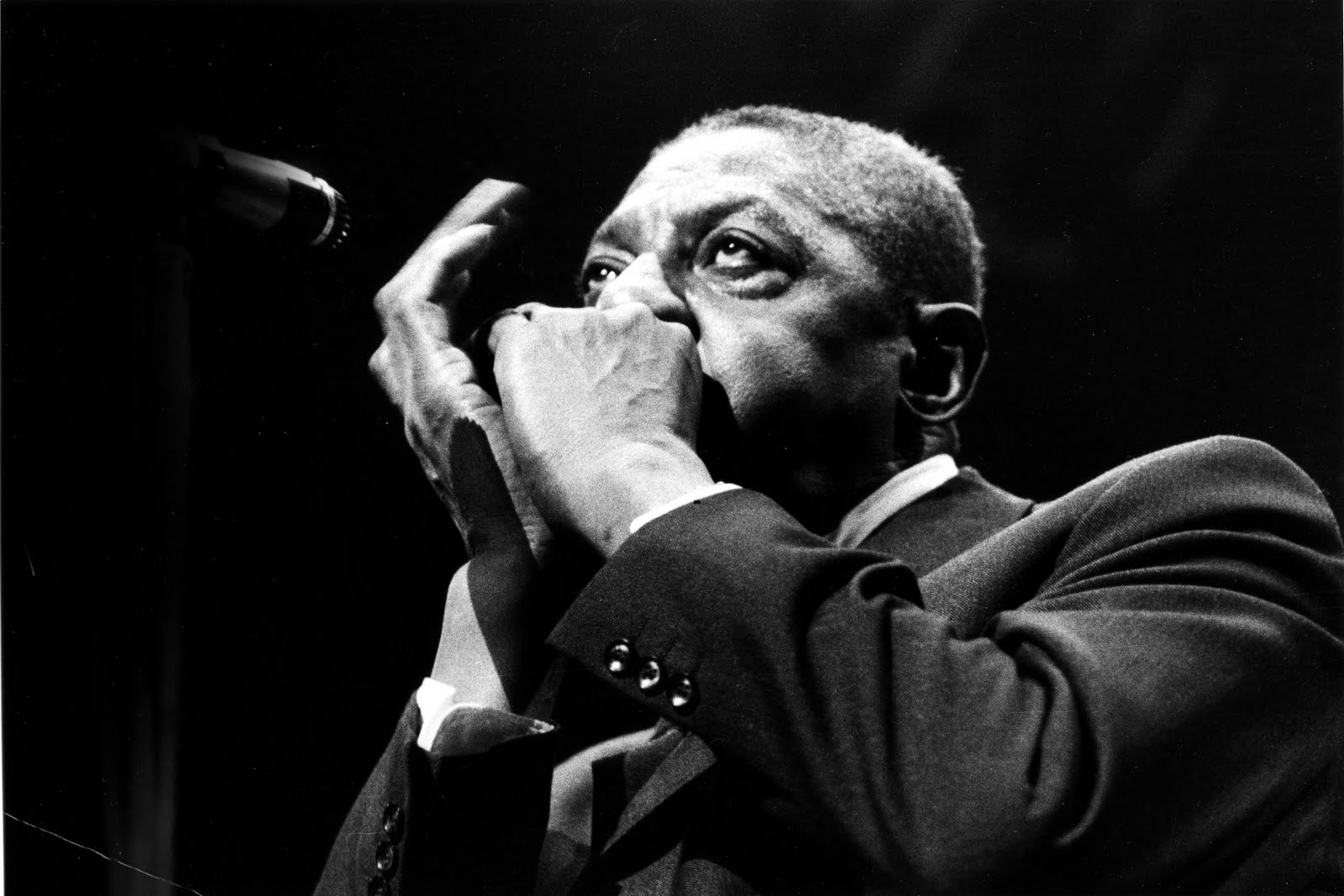 It is one of the more confusing facts of blues history that two prominent chicago blues harmonica players both recorded under the name Sonny Boy Williamson. Let's try to sort this out.
Sonny Boy I was born John Lee Curtis Williamson in Jackson, Tennessee on March 30th 1914. Through the late 1920's he toured dancehalls around Arkansas and Tennesse with blues musicians, including James "Yank" Rachell, Hammie Nixon, and Sleepy John Estes. By 1930's he was active in Memphis, St. Louis, and, most importantly, Chicago, forming contacts with Big Bill Broonzy, Robert Nighthawk, and Big Joe Williams. His first major recording session on May 5th 1937 produced a number of classics, including the standard "Good Morning, Little School Girl."
In 1939 Williamson permanently relocated to Chicago where he became a major session musician and live performer. In 1946 he was recorded by Alan Lomax in New York. His career was cut short when he was stabbed on his way back from a late-night gig on June 1st 1948. He is said to have struggled home, awakened his wife, and collapsed in her arms before dying. He left behind him a catalogue of classic recordings and an indelible influence on later blues harp playing, exemplified by his famous protégé Little Walter Jacobs.
By the end of his life, John Williamson was recording under the name "Sonny Boy Williamson No. 1." This was necessitated by the arrival on the Chicago scene of one Aleck Miller, born around 1899 in Glendora Mississippi. Miller began playing harmonica as a young child, and, around 1928 he began a career as a wandering musician, recognizable for wearing a belt of harmonicas in different keys around his waist. During these early days he worked with such artists as Robert Johnson and Chester "Howlin' Wolf" Burnett.
Miller began a radio career at KFFA in Helena, Arkansas in 1941. With other local musicians, including Pinetop Perkins, he formed a band called the "King Biscuit Entertainers" after one of his show's sponsors, the King Biscuit Flour company. The band would play over air during lunch hours in support of their local club dates. This was the first time that many listeners in the delta region would have heard blues with electronically amplified instruments. It is around this time that Miller adopted the "Sonny Boy Williamson" moniker, probably to capitalize on the fame of Sonny Boy I, who was at that time far more popular and successful as a musician. The show became so popular that King Biscuit Flour marketed corn meal with Miller's picture on it.
In 1944 Miller left KFFA and resumed a life as a traveling musician. After Sonny Boy I was murdered in Chicago in '48 Miller became the only Sonny Boy on the scene, although many older musicians continued to refer to him as Sonny Boy II. His first known recording was done in 1951 for the Trumpet Label in Jackson, Mississippi. By 1953 he had been noticed by Chess Records in Chicago. His first record for Chess, "Don't Start Me Talkin'," quickly rose to number 3 on the Rhythm and Blues charts.
He had a number of major hits for Chess throughout the 1950's, and remained de facto third in the Chess hierarchy behind Howlin' Wolf and Muddy Waters. In the 1960's, he capitalized on the growing popularity of the blues abroad, traveling around England, France, and central Europe. He played for packed houses, drank heavily, and fought, all while dressed in his trademark banker's bowler hat and tails. He participated in a number of European sessions with established artists from the Chicago days and young British musicians like Eric Clapton, Brian Jones, Jimmy Page, and John Mayall. In his memoir Chronicles, Vol 1 Bob Dylan recalls an early encounter with Sonny Boy II in New York. Upon hearing Dylan's harmonica playing, he simply said: "Boy, you play that thing too fast."
Miller returned to Helena in '63 to broadcast a few more "King Biscuit Time" broadcasts before his death in '64. While older musicians looked down upon his appropriation of the Sonny Boy name, all acknowledge his great skill as a musician. He went to his grave maintaining that he was the original and only "Sonny Boy," although this was just one of his many nicknames, others including Biscuit Miller, Footsie, and Goat.
---
In "History of the Blues" our DJs take you through curious facts and strange tales from the storied annals of the Blues.