How to Become a Conductor: Reflections with Hannu Lintu before his Debut with BSO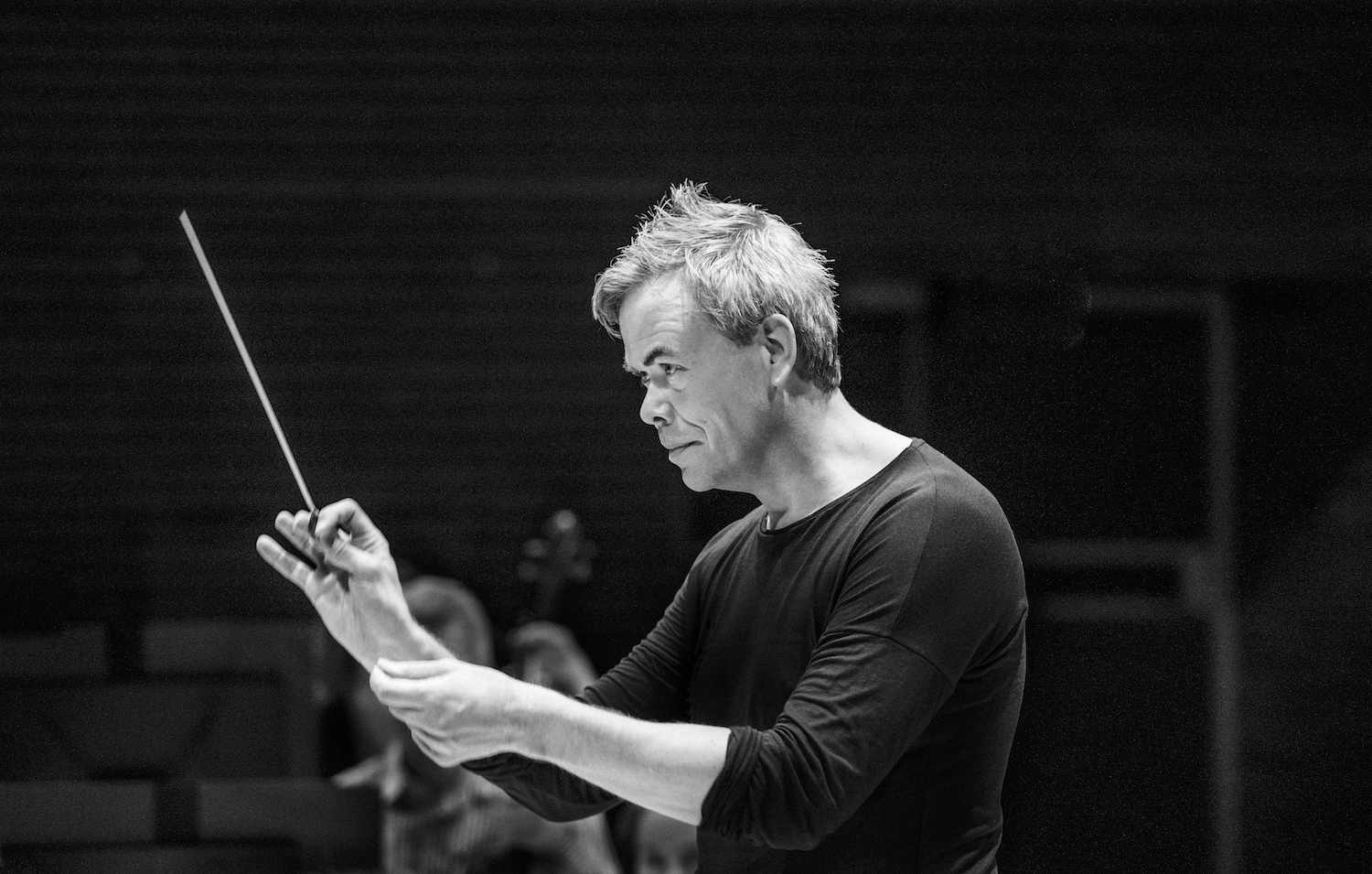 Listen
Photo courtesy of Veikko Kähkönen
"It's a long process to become a conductor and it's an even longer process to become a good conductor." Here at WHRB, we spoke to Finnish conductor Hannu Lintu about the lifelong process of becoming a conductor a few days before his debut with the Boston Symphony Orchestra this weekend in Symphony Hall!
This weekend, you'll be conducting Bartok's Concerto for Orchestra. You mentioned that this piece is key for young conductors. Why so?
As a score, it's one of the most colorful and technically wonderful score you can ever imagine. If you want to learn about orchestration, and how to combine instruments, and how to create colors, and how to trust the orchestra, and how to give solos for every member of the orchestra, it's very important to learn for a young conductor from a score-reading point of view. And then of course, from the conducting point of view, it is technically a very challenging piece because it contains lots of tempos, lots of tempo changes, lots of different characters. I remember this was one of the first scores I learned, along with the Sibelius and Beethoven symphonies, you know, the standard repertoire. This was one of the first 20th century masterpieces I studied.
How did you first get interested in conducting?
The first time I got interested in conducting, I had already been playing in youth orchestra. My parents took me one summer to an opera festival where I saw a performance of Don Carlos by Verdi conducted by a wonderful conductor who would later become my colleague, Leif Segerstam. That was the first time I saw a conductor making a difference in a performance, and I saw that conductors really be needed. That was when the seed was planted. And of course, no 9-year-old really decides that they want to study conducting, but everything that I did after that went in that direction! My first concert was when I was 23 or 24, when I conducted an orchestra "for real."
What's the most difficult part of becoming a conductor?
I don't really think that there is really a most difficult part. The most difficult thing is that you have to know so many things, and all things are important. You should know so much about instruments, you should know so much about scores, composers, history, you should know about psychology… it's a combination of so many things. Learning all those and balancing them is a lifelong journey and I feel I'm in the middle of it at the moment.
You mentioned psychology. Why is that important?
You are working with 100 people and it's a very delicate situation. Having 100 musicians on the same stage in the same room with you and how to take their ideas and how to sell your own ideas and how to combine their ideas with your ideas and how to get the best out of people – that's the psychology of it. Music of course helps, but lots of it is also rehearsing and putting things into their places so it's a complicated thing, and you need to know how to handle people and orchestras.
What are your favorite pieces to conduct and why?
I've never had any favorite pieces. I decided as a young conductor that I didn't want to have any favorite composers or compositions because nobody would want me to conduct exactly those pieces! If you feel stuck with your own preferences, you will conduct bad concerts. I wanted to be very open. Of course ,there are composers I really enjoy…but I try to love them all!
You can buy tickets for the BSO concert this weekend here. Allison Pao is a radio host for WHRB Classical. This semester (Fall 2018), you can hear her on-air on Sundays 3-6pm.