​How My Chemical Romance Helped Fans to Carry On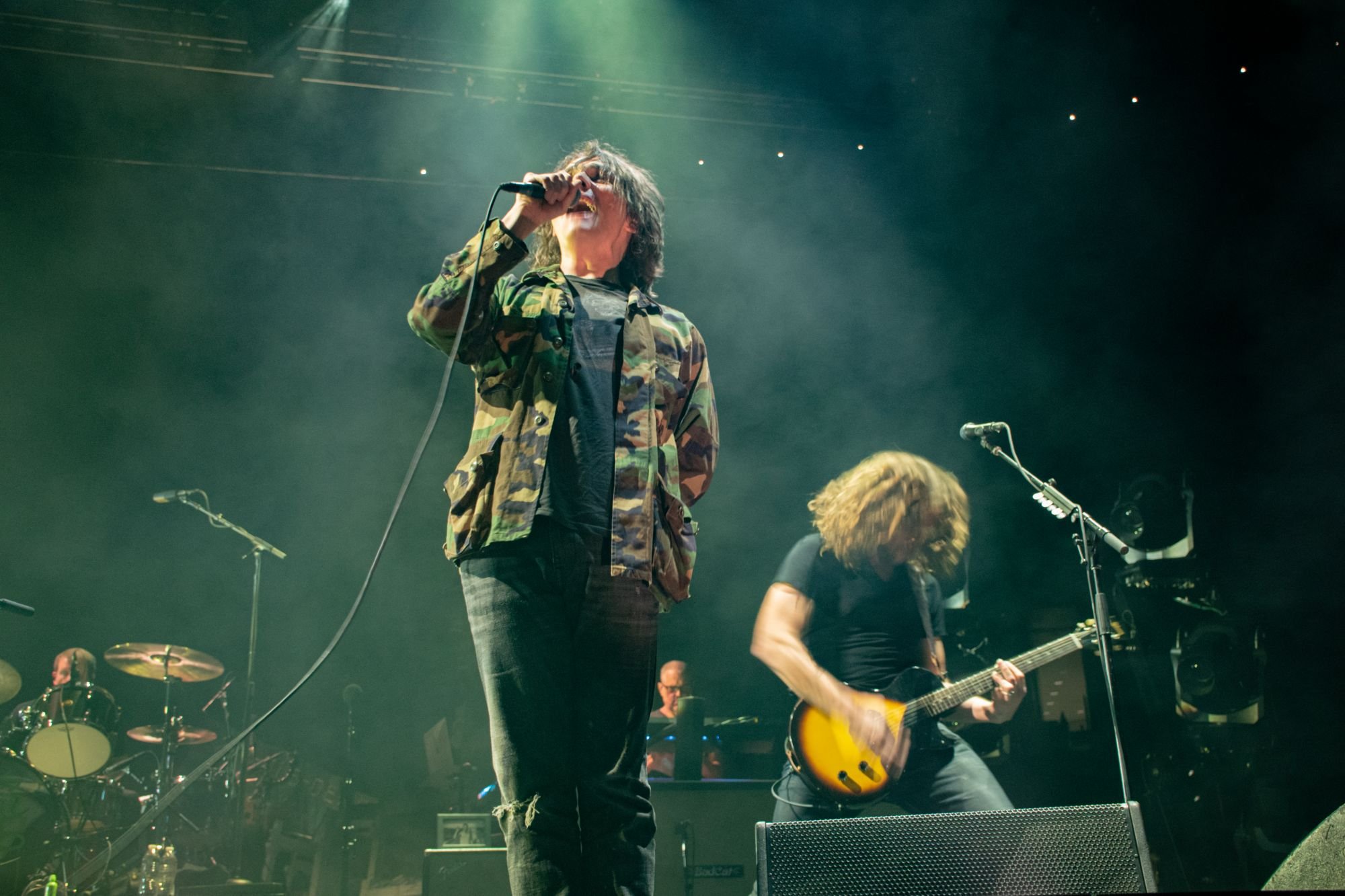 _

_
// Image courtesy of Brenda Ceja. All photos from Night Two, September 8.
There's a certain magic that the music from our favorite band illuminates for us. Hearing one G note can bring on a wave of emotions and flashbacks to moments when a certain song held you when you needed it most. For me and millions around the world, this band is My Chemical Romance. Two sold out nights at the TD Garden on September 7 and 8 proved to Boston the radical healing powers of music through sorrow, joy, and rage.
// Image courtesy of Brenda Ceja.
It was my dad who first introduced me to My Chemical Romance through playing "Welcome to the Black Parade" from his iTunes account on a drive home from school one day. The rock opera moved me in a way I had never felt before as a middle schooler with turbulent moods and emotions. The song affirmed my ever-changing feelings of nostalgia, grief for the loss of my easier childhood years, and hope for a bright future, sometimes big feelings that I felt all at once in my small 12-year-old body. Through my dad, I learned from My Chemical Romance that it was okay to not be okay. And it was my dad who I knew like me was grieving on September 7 and 8, having recently lost his father—my grandfather—on September 2 just a few days prior.
Thankfully my tears were appropriate on both nights, as fans around me were amazed to see the return of MCR live for the first or 90th time (the coordinator for the media photographers at the Garden told me that she had followed the band on multiple tours, seeing them at least 90 times before). I held my composure during the band's latest single, "The Foundations of Decay," a riveting progressive rock track on death and freedom with a sickening breakdown that automatically makes every head bang. However, once I heard the first notes of "I'm Not Okay (I Promise)" on Night One, I let go and lost all control of my emotions.
// Image courtesy of Brenda Ceja.
Even though I was Not Okay, I found joy through my grief and sorrow. Although I was still reeling from the death of my grandfather, a talented musician in his own right, I found myself laughing as I screamed the lyrics to the monumental song. Reflecting back on it now, I think I was laughing at the absurdity of life. I was Not Okay in a room with thousands of others who were Not Okay and we were all trying our best to be okay with ourselves.
// Image courtesy of Brenda Ceja.
As the band went through the rest of their hits and B-sides those two nights, from "Teenagers" to "Bury Me in Black," I was overwhelmed with feelings of gratitude for this band whose music has supported me for over 10 years now. When I needed a pick-me-up in life, "Na Na Na" was there. When I needed to be reminded of the preciousness of life in my darkest times, I turned to "Famous Last Words" and its powerful chorus, "I am not afraid to keep on living. I am not afraid to walk this world alone." And while on this plane of existence I may be physically alone, I always walk with the spirit of my abuelo who watches over me along with all of my ancestors.
// Image courtesy of Brenda Ceja.
Night One ended with a beautiful send-off to MCR's Boston fans, and those that had trekked to Boston to witness their glory, "So long and goodnight." I held those words close to my heart as I imagined saying goodbye to my grandfather for the last time in this realm. Dr. Deathdefying's words rang in my head as I left the venue, "Killjoys, make some noise."
// Image courtesy of Brenda Ceja.
Brenda Ceja '23 aka B LUZ is a Staff Writer and DJ for The Darker Side. When they aren't rambling about how much they love WHRB, they are mixing Disco, House, and Techno (but the Detroit kind) on the air.