illuminati hotties Electrifies Audience at the Sinclair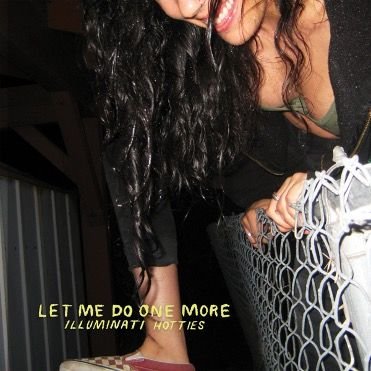 // Let Me Do One More by illuminati hotties.
//Image courtesy of Mika Simoncelli
"It's so cold here. Boston, I wish I was your mother. If I was your mother you'd be so warm." LA-based Sarah Tudzin, the creator and frontperson of illuminati hotties, played an electrifying set at the Sinclair on February 25, with sweet and silly asides to her audience sprinkled throughout. Tudzin describes herself as a "tenderpunk pioneer," which aptly describes both her stage presence and musical style. She creates an impossible blend of musical extremes, balancing head-banging anthems and off-kilter ballads, unified by her clever and earnest lyrics.
While illuminati hotties is a solo project, Tudzin's set would not have been the same without the tight musicianship and high energy of her bandmates on stage. Their sonic collaboration was seamless, and throughout the show there were moments where she crossed the stage to head bang and hair flip with them. It was obvious that they were having fun together. Later in the show, Tudzin performed a song solo. "It's big up here by myself," she remarked as she tuned her guitar.
//Image courtesy of Mika Simoncelli
Tudzin mostly played songs from her critically acclaimed album Let Me Do One More, released in October of last year. She opened with the hit singles "Pool Hopping" and "MMMOOOAAAAAYAYA." Later in the lineup, she played the band's most recent release, the single "Sandwich Sharer." Tudzin ended her set with the crowd-favorite "(You're Better) Than Ever" from her 2018 album Kiss Yr Frenemies.
The show was exhilarating from start to finish. It was clear that the crowd felt that way too, from shouting the lyrics to "Pool Hopping," to adopting Tudzin's uncontainable, joyful movements. At the end of the show, Tudzin and the audience traded thank yous. "I said it last!" she shouted gleefully before making her exit.
//Micaela Rosen and Mika Simoncelli are producers for the Record Hospital.