Interview with New Yorker Editor and Cartoonist John Donohue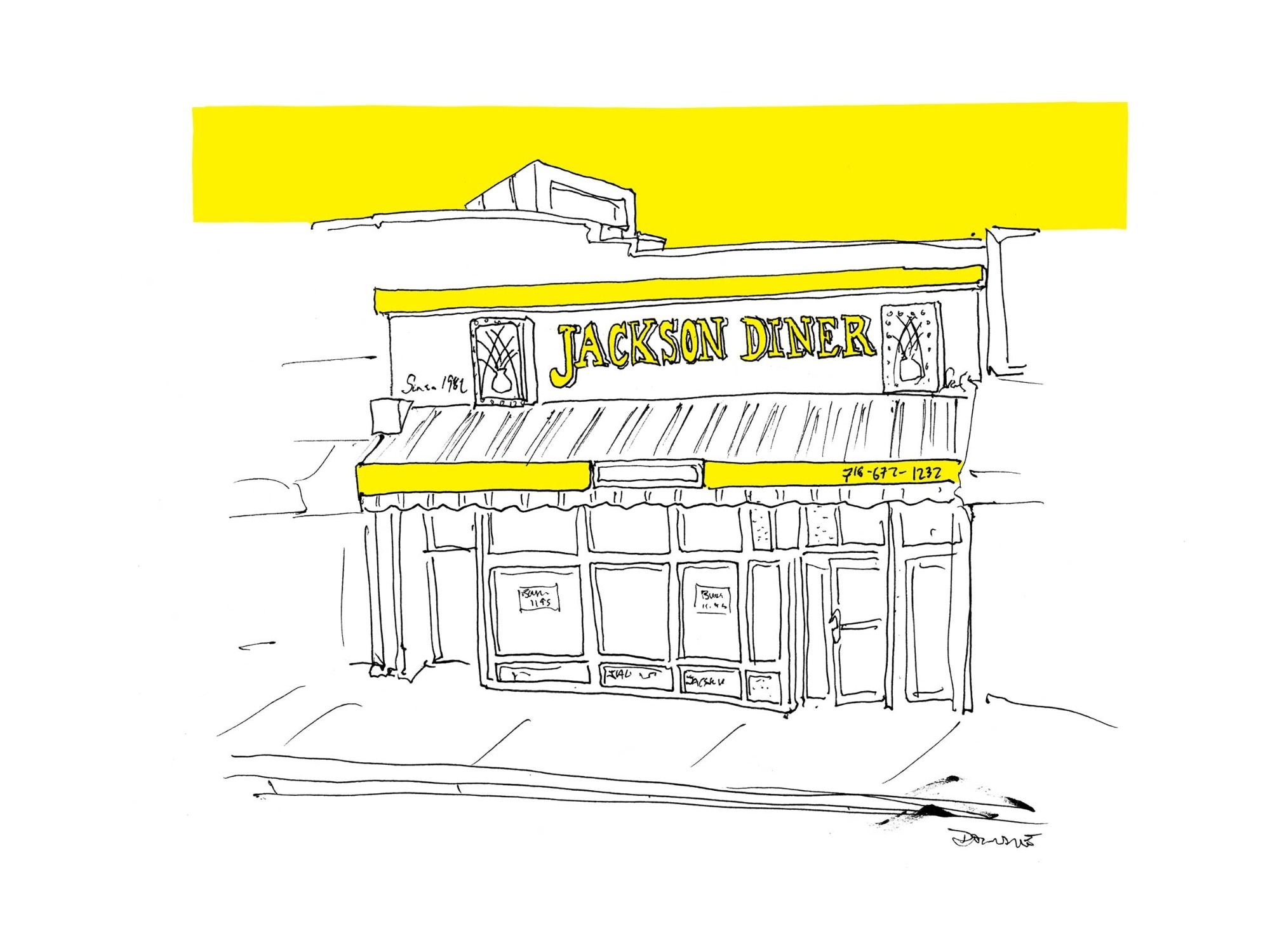 Listen
Committing to a daily ritual requires motivation and patience, but the payoff can be rewarding. For some people, this ritual is cooking, and for other people, it's journaling. Step in John Donohue, former New Yorker editor, cartoonist, and author. For the longest time, John Donohue's ritual of choice has been drawing. Just hop on over to his site All the Restaurants and peruse hundreds of his New York City restaurant sketches. Pencil in hand, John has traveled all across New York City and more recently around London and Paris to document the facades of iconic restaurants. And the possibilities are endless! From sketching a secret cocktail bar above a burger joint, to drawing queues of people waiting for dinner in London, to illustrating his dish racks and toy ducks, John hopes that he'll never run out of things to draw.
On why he draws:
"When I started drawing I realized that it makes me a better person, a much better parent, much more present in the world and I wanted to find a way to keep doing that."
On surprising patterns he learned while drawing:
One thing that surprised me [in Europe] was that most of the people I spoke to in my interactions, who were mostly in the service business — maître d's at hotels or clerks in a supermarket — none of those people were speaking English as a first language. They were all immigrants from Eastern Europe.
…I definitely noticed an inverse relationship between the price point and quality and the elaborateness of the facade.
On his drawing style and use of color:
There's the rule of haiku or a sonnet: you're limited by the form, but the limits of the form become its strength. And I wanted an aesthetic that was unique to me.
All the Restaurants Site: alltherestaurants.com/
Eat Draw Repeat: eatdrawrepeat.com/
Jess Eng is a reporter for WHRB News and the host of Gouda Talks—listen to previous episodes here and here! Tune in to "As We Know It" on Sunday at 12:30 for more stories like this one.