Interview With TV Girl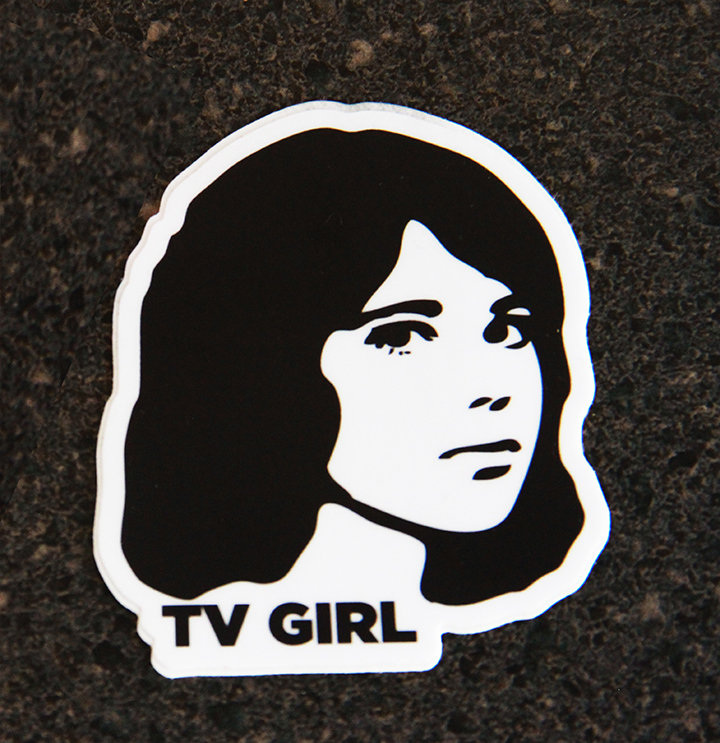 /groti and /b@$ic had the privilege of seeing TV Girl, a toe-tap-inducing indie pop band with wittily sarcastic and subtly lugubrious lyrics. From their Motown-esque backup vocals to their interpretive dance involving an apple and a mischievous worm, TV Girl's live performance fused their bumping music and goofy-charming aesthetic to create one heck of a live show. We chatted with the trio (Brad, Jason, Wyatt) after the show, and got a bit more into their motives behind the music, band dynamics, and, of course, the infamous lentils.
Where do you hope your music is being played?
Brad: While dance club, trying to go to sleep, getting cozy with a significant other, eating a sandwich, skateboard-walking a jogging dog.
Have you been wanting to explore the other tangential art realms and integrate them into your music, or are you more focused on uncharted musical territory?
Brad: Live painting on-stage would be cool. Some sort of performance-painting to the music, then after the show we could sell the painting and make a little extra cash.
Where do you get inspiration for the lentil line in "Taking What's Not Yours" from?
Brad: Real life. I brought lentils to a girl's house. Made dinner. Didn't use all of the lentils. Things went south, but the lentils are still at her house. What happened to the lentils? Did she ever use them? It'd be a little weird if she did use them, a little hurtful. But what, did she just throw them away? I mean, lentils stay good forever, so…
How'd you come up with the band name?
Brad: It's a song by a band called Beat Happening.
What goes into your aesthetic? I noticed you both have peroxide blonde hair and that s*** hurts…so like…why?
Brad: Cos we're fun. When you're on tour you're out there, you can be anyone you want…why be yourself? Be someone else, try something new. When you go back home, maybe you go back to your real self. But when you're on the road, you can be a totally different person.
Do you act like a different person on the road?
Brad: [Taken aback] No. …Well…the hair's different, but you can't really change who you are.
How would you describe your group dynamic?
Brad on the group:
Wyatt's a good looking wild guy, a punk rocker. Hard-smoking, hard-drinking, womanizing. [Wyatt described himself as more of the "freeloading dog" of the "family"]
Me, I have a different approach, more lowkey.
And Jason's the responsible one. Everything would fall of the rails without Jason.
What's your repeat song?
Jason: Well actually we listen to a ton of music in the tour van, we just have so much time…but the goal is to not repeat anything. In the past month, we haven't repeated any songs, really
Brad: There are too many good songs. George Clanton [who we're on tour with] has a song called Warm Spots on his new record and that's an amazing song. I could listen to that all day.
After the "formal" interview, we chatted with Jason about the autonomy of the band. From the raw talent to the performance, the band is totally self-sufficient, with no external booking agents, managers, or producers…they're even in charge of creating and selling their own merch! Modestly brushing off compliments on what an arduous task this must be, Jason simply marvels at the opportunities of this era, stating "You can really do everything yourself these days."