Ivy League Football Weekly - Episode 2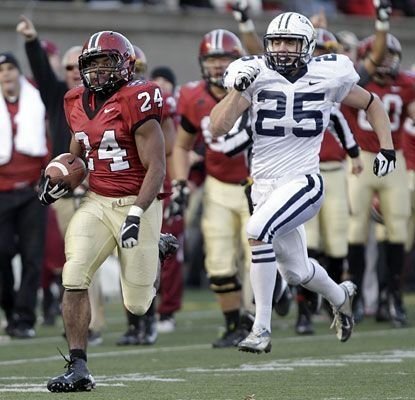 Listen
Brandon Wachs, host of Ivy League Weekly, reports on Harvard's shocking defeat to Cornell, and the results from around the league. Brandon analyzes the lack of execution, creativity, and strategy that led to the Crimson loss, as well as the unclear quarterback situation. Princeton, Dartmouth, Yale, and Columbia all look like strong contenders for the Ivy crown.
Harvard loses to Cornell 17-14. Cornell came out with much more physicality and execution, upsetting a highly favored Crimson team. Dartmouth took down Yale 28-27, cementing its place as a resurgent power in the league. Princeton and Columbia came away with strong wins over lesser teams, while Penn and Brown struggled. Next week, Harvard takes on Lafayette before an important showdown with Princeton.
Show highlights:
-Harvard loses a stunner to Cornell, looking like a very vulnerable team.
-The Ivy League's increased level of competition makes things interesting.
-There were a number of standout individual performances, particularly in the Yale-Dartmouth game.
Brandon Wachs is the Sports Director and host of Ivy League Weekly for WHRB.
Tune in next week for another episode of Ivy League Football Weekly. Also, if you like what you hear or have comments and/or questions relating to this content, feel free to reach out to us through social media. Follow WHRB Sports on twitter and Instagram @whrbsports. Also, tune in every Sunday from 1-2 pm for our Sunday Sports Talk.