Ivy League Football Weekly - Episode 5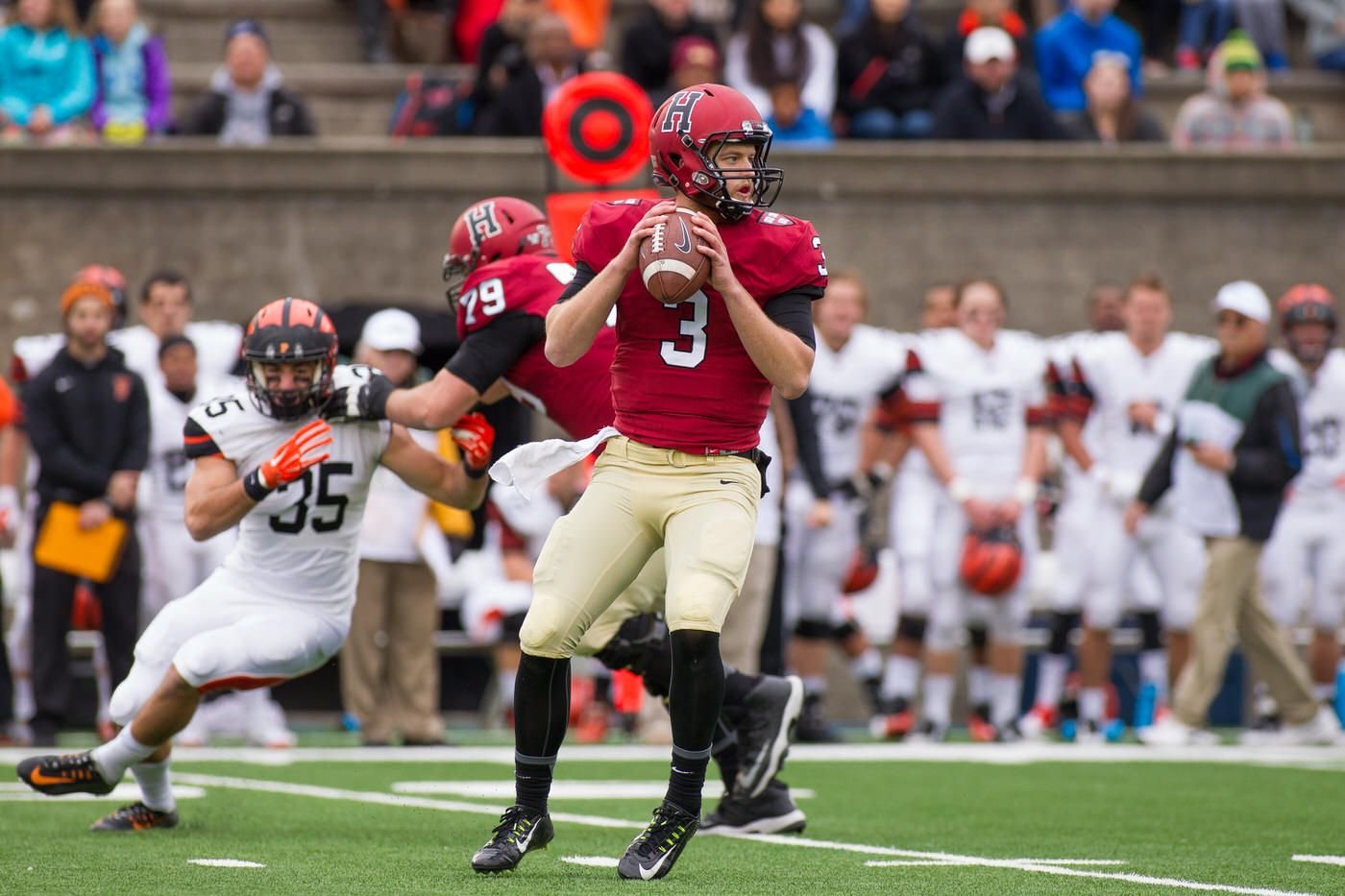 Listen
Brandon Wachs goes around the Ivy League to talk about the week of upsets that took place, including Harvard's surprising 25-22 victory over Dartmouth. The Harvard victory could signal a renewed energy for the rest of the season. Cornell pulled off a shocker against highly rated Princeton and Chad Kanoff, using a swarming defense to get pressure on the quarterbacks. Brandon recaps these games and touches on Yale and Penn's victories over Columbia and Brown respectively. Brandon discusses the chaos that constitutes the Ivy League championship race, with many good teams all fighting for the top spot. Brandon picks Harvard to beat Columbia in NYC in what promises to be an exciting game!
- The wild week of upsets that took place.
- Cornell showed the blueprint on how to slow down Princeton's air raid.
- Getting Pressure on the quarterback has proven to be the key in slowing down all these spread offensive attacks.
- Wide open race for the Ivy League Championship.
- Discussing the WHRB power rankings and the chaos that has sent them into flux.
- Harvard picked to continue rolling with an upset win in NYC against Columbia.
Brandon Wachs is the Sports Director for WHRB and host of Ivy League Weekly for WHRB Sports