Ivy League Football Weekly Episode 6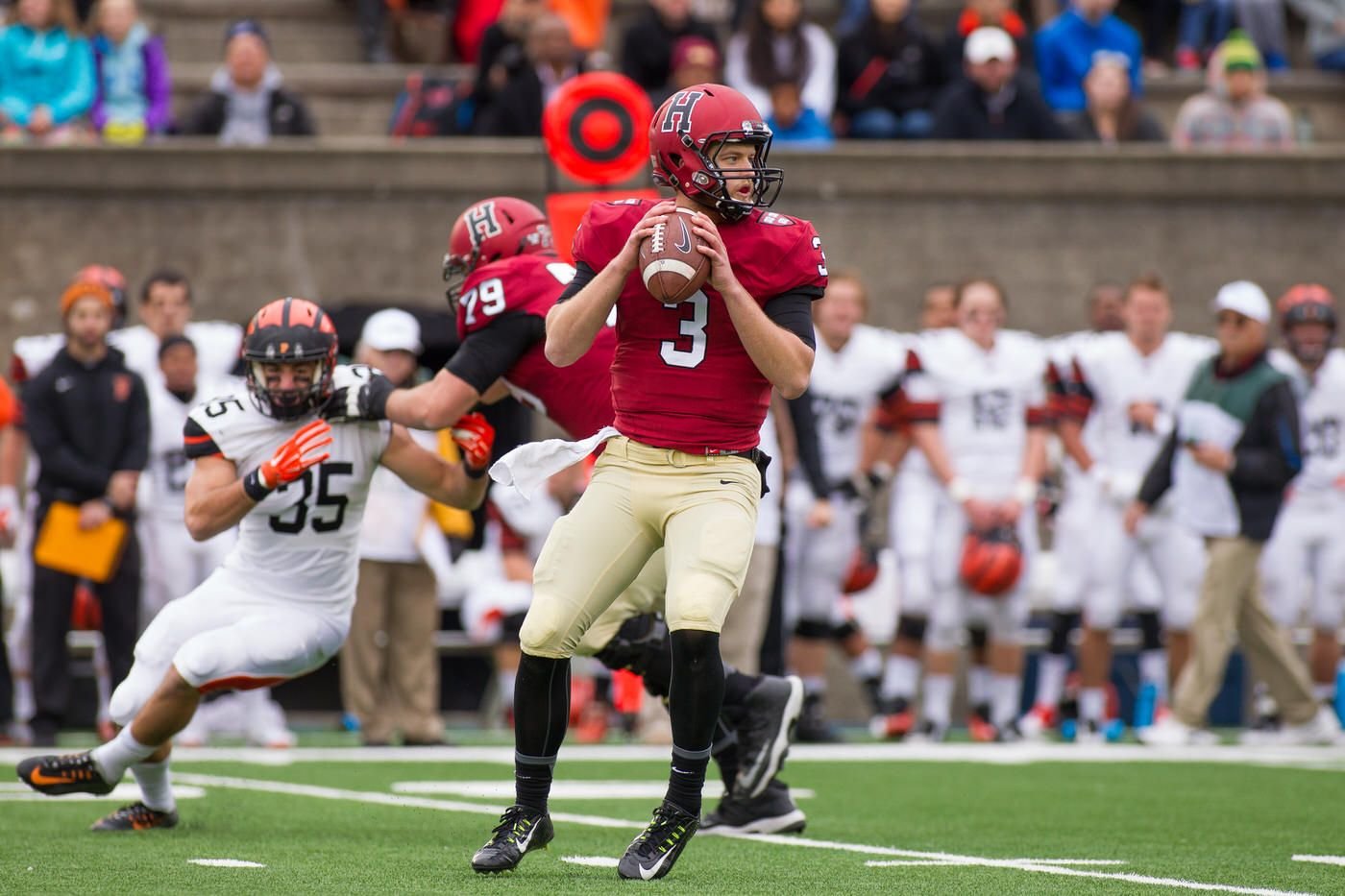 Listen
Brandon Wachs goes around the Ivy League to talk about the week of upsets that took place, including Harvard's surprising 21-14 victory over Columbia. Back to back wins against good teams, Dartmouth and Columbia, has Harvard poised to make a run for the Ivy League title in the final two weeks of the season. Penn squeaks by Princeton with a 38-35 victory while Dartmouth, in a pivotal game, defeats Cornell 10-0. Yale now stands atop the Ivy League with a 4-1 record, while four teams (Harvard, Columbia, Cornell, and Dartmouth) remain tied for second place in a very close race.
Highlights:
-Harvard edges past Columbia behind superb quarterback play by the fifth year senior, Joe Viviano, who had previously lost his starting spot to the freshman, Jake Smith.
-Brandon also discusses the Harvard quarterback controversy and how he sees that playing out.
-The defensive battle between Dartmouth and Cornell that Dartmouth eventually won.
-Yale rolls over Brown 34-7 behind 3 rushing touchdowns by freshman running back Zane Dudek
- Discussing the WHRB power rankings and the chaos that has sent them into flux.
- Harvard picked to continue rolling with a win against the 2-3 University of Pennsylvania.
-Finally, Brandon offers his prediction for the highly anticipated and consequential Harvard Yale game in two weeks. Go Crimson!
_Brandon Wachs is the Sports Director and Host of Ivy League Football Weekly for WHRB.
_
Tune in next week for another episode of Ivy League Football Weekly. Also, if you like what you hear or have comments and/or questions related to this content, feel free to reach out to us through social media. Follow WHRB Sports on Twitter and Instagram @whrbsports. Also, tune in every Sunday from 1-2 for our Sunday Sports Talk.