Ivy League Football Weekly - Episode 7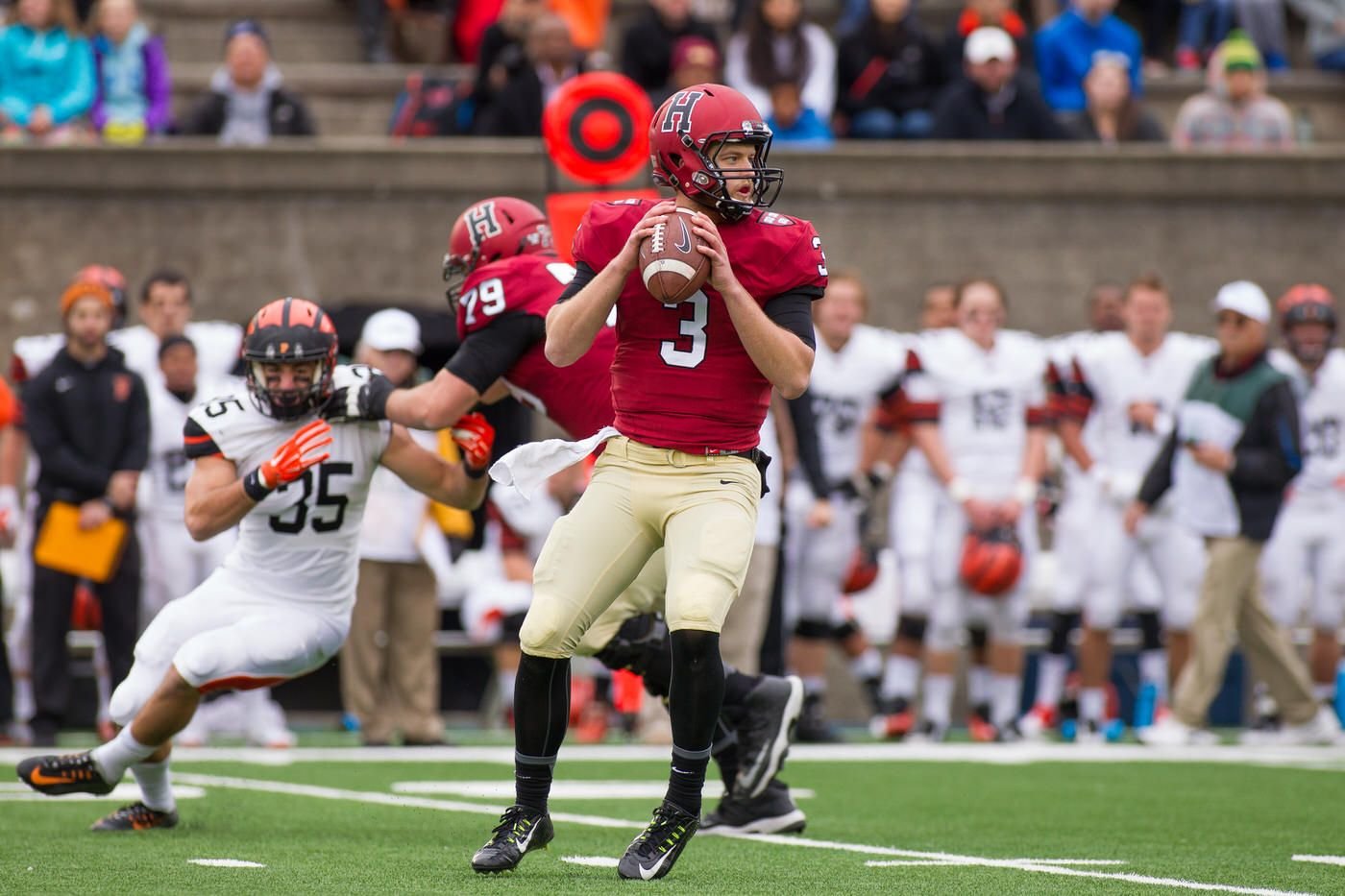 Listen
Your host, Brandon Wachs, recaps the week that was in the Ivy League, goes through the WHRB Power Rankings, and makes his predictions for the final week of the season. With Yale sitting at 5-1 in the Ivy League, they are only one win away from securing the Ivy League crown all to themselves. Columbia and Dartmouth both seek a share of the Ivy going into the weekend as they each sit at 4-2 in conference play. The Lions and Big Green will be cheering for the Crimson this week as they need a Yale loss to have a chance at a share of the Ivy League title. The show walks you through the games from last week focusing on the Harvard Penn game and the Yale Princeton game. Brandon Wachs expresses his frustration with the Crimson play-calling because of the lack of creativity in getting Shelton-Mosley and Adam Scott the ball on offense. He then discusses the shootout that took place between the Princeton Tigers and Yale Bulldogs, focusing on the stout defense of Yale and the standout running back for the Bulldogs, Zane Dudek. The Yale tailback is only a freshman and has been terrorizing Ivy League defenses. Dudek rushed for over 100 yards again last week in the big win over Princeton. Lastly, Brandon makes his predictions for the upcoming week and states what both his mind and his heart predict for the Harvard-Yale game. The mind predicts a Yale win by at least two touchdowns, while Brandon stated that his heart was pulling for a Harvard upset that is sparked by Joe Viviano leading the Crimson offense and finding Mosley and Scott over the middle of the field throughout the day.
Show Highlights:
- Brandon walks through the new WHRB Ivy League Football Power Rankings.
- A defense of Penn at the #3 spot in the rankings.
- What happened to the Harvard offense last week?
- A look forward at The Game.
- Keys for Harvard to pull of the upset.
- Keys for Yale to win and secure sole possession of the Ivy League Title.
Brandon Wachs is the host of Ivy League Football Weekly and the Sports Director for WHRB.
Tune in next week for our 8th and final episode of Ivy League Football Weekly. Let us know what you think of the show by reaching out to us at our email sports@whrb.org. Also, become part of our WHRB Sports community by following us on Facebook, Twitter, and Instagram @whrbsports. Lastly make sure to tune into Sunday Sports Talk every Sunday from 1-2 PM on WHRB.