Ivy League Football Weekly - Episode 1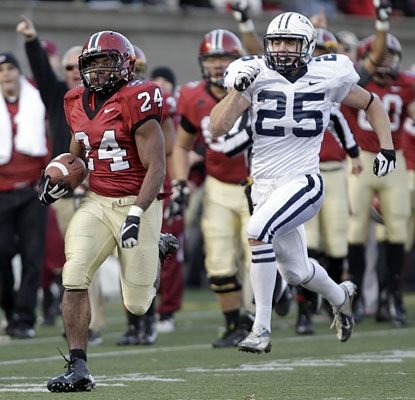 Listen
Brandon Wachs, host of Ivy League Weekly, goes around the Ivy League after an eventful week of upsets and standout performances. The show begins with a run down of the scores of the past week, focusing on a few key games. Dartmouth traveling to Penn proved to be the game of the week as the Big Green pulled of a last second victory in Philadelphia thanks to a goal line touchdown with no time left on the board. The Crimson were able to come away with a huge win over the Georgetown Bulldogs at RFK Stadium in Washington D.C. The upset of the week was the Columbia victory over Princeton, as the Lions now sit at 3-0. Is there a change of guard in the Ivy League? Your host, Brandon Wachs, discusses that question as well as the shift in the WHRB Ivy League Power Rankings after a week full of unexpected wins and losses. The show concludes with a look towards next week's games as undefeated Dartmouth takes on undefeated Yale in a battle for the top of the Ivy standings and Harvard looks to build on its big win on the road against Cornell.
Show highlights:
-Harvard crushes Georgetown with dominating offensive and defensive performances.
-Traditional underdogs-Brown, Dartmouth, and Columbia-defeat Rhode Island, Penn, and Princeton respectively.
-Upsets across the Ivy League shake up the rankings, as every team besides Cornell sits at .500 or better.
Brandon Wachs is the host of Ivy League Football Weekly and the Sports Director for WHRB.
Tune in next week for another episode of Ivy League Football Weekly. Also, if you like what you hear or have comments and/or questions relating to this content, feel free to reach out to us through social media. Follow WHRB Sports on twitter and instagram @whrbsports. Also, tune in every Sunday from 1-2 pm for our Sunday Sports Talk.