Ivy League Men's Basketball Power Rankings: Pre-Conference Play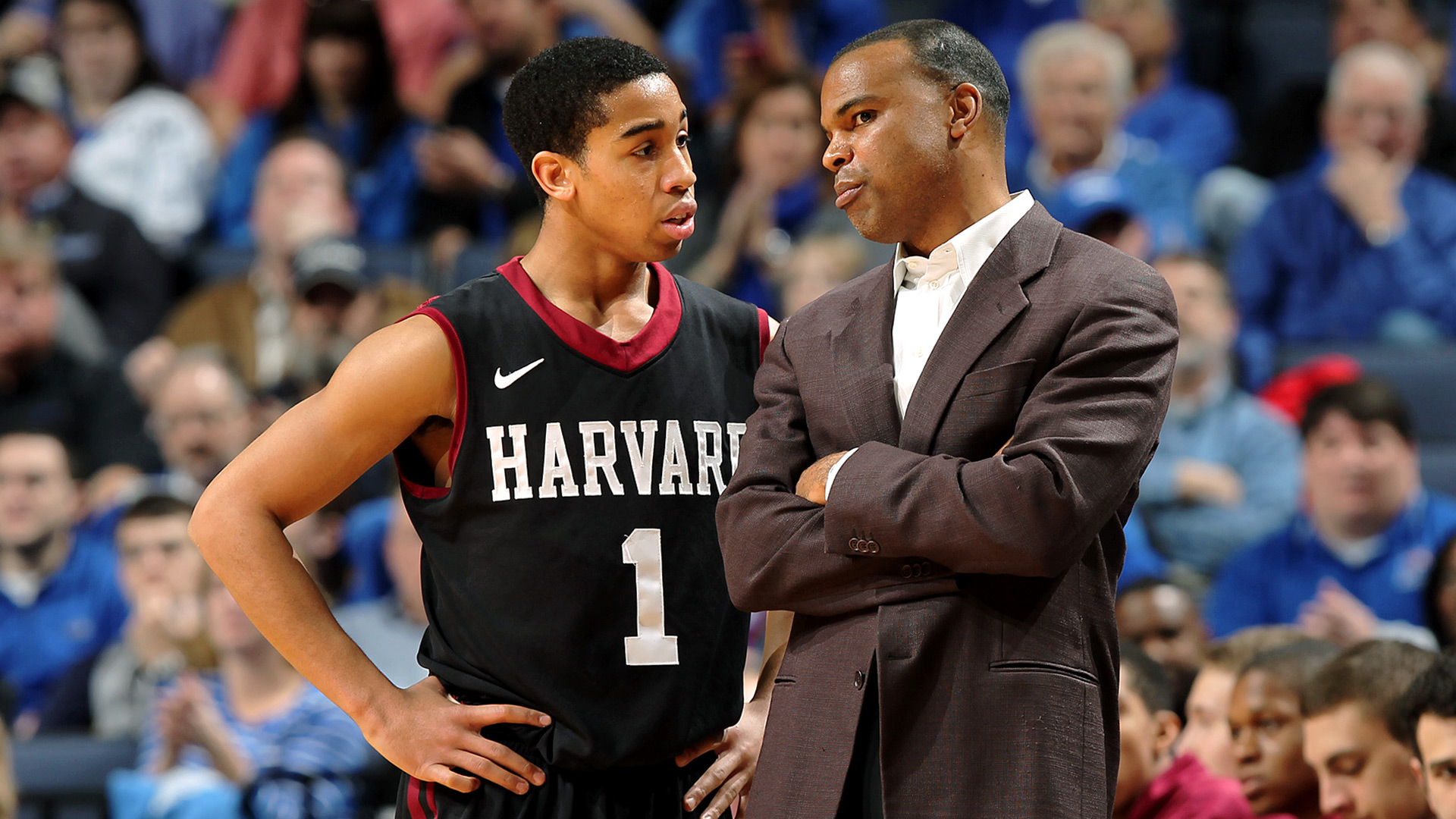 By Ben Zauzmer
Ivy League play tips off on Saturday night with a double-header: Penn and Princeton get the show underway at 5:00, followed by Harvard and Dartmouth at 7:00. The latter game will be broadcast live on www.whrb.org, and the first half will also be on 95.3 FM WHRB (the airwaves will then switch to coverage of #3 Harvard men's hockey vs. #19 Yale at the Madison Square Garden).
Thanks to some not-so-great non-conference losses from all eight Ivy League teams, it has become quite clear that, as always, only one Ivy league team will represent the conference in March Madness. Furthermore, that conference champion will almost surely get a low seed, probably between 12 and 14, regardless of how conference play turns out.
And so, given that information, the season truly starts on Saturday night. Let's see how the teams rank heading into those crucial 14 games:
1. Harvard (9-3)
Yes, the Crimson have struggled mightily away from home, with a neutral-court loss to Holy Cross, a loss at Arizona State, an embarrassing blowout at #3 Virginia, and requiring overtime to win at Vermont. But at the very least, they beat UMass, who is barely a top-100 team, and they've taken care of business against lesser competition at Lavietes. There is also a whole lot more talent and experience on this team than any other in the list, starting with the guard pair of Siyani Chambers and Wesley Saunders that is legitimately one of the top 30 backcourt combos in the nation. The Crimson have offensive struggles, but the defense is one of the 15 best in America. I'm not saying they're as good as the Crimson teams from any of the past three years (they're not), but I am saying they're still the favorites to win the Ivy League.
2. Yale (10-6)
That said, the most impressive victory on the season has to go to Yale. The Bulldogs managed to stun the Connecticut Huskies 45-44 on a buzzer-beater three-pointer. It was only the second time an Ivy school beat a defending champion, the other being Princeton's legendary upset of UCLA in the 1996 NCAA tournament. Yale is led by Javier Duren and Justin Sears, both of whom have experience beating Harvard and have Ivy League Player of the Week honors already this year. But Yale has also shown vulnerabilities: the losses to Providence, Vanderbilt, and even the blowout at Florida are excusable; falling at Quinnipiac and NJIT and at home against Albany is not. In fairness, Harvard does have an even worse loss in Holy Cross, but the Crimson haven't looked that bad since (other than the UVa game), whereas NJIT was just yesterday.
3. Columbia (7-6)
I still maintain that with Alex Rosenberg, the first-team All-Ivy forward taking a year off due to injury, the Lions are the best team in the Ivy League. But that's all academic now, as it's up to Maodo Lo and impressive freshman Kyle Castlin to lead the team heading into conference play. Strangely enough, the high point of Columbia's resume came in a loss, but it was a 56-46 loss on the road to undefeated #1 Kentucky, a game that the Lions actually led in the second half. And trust me, if you can play with Kentucky, you can certainly play with Harvard and Yale. But since then, the Lions have stumbled, losing to UConn by 15, St. Francis (NY) by 8, and Stony Brook by 9. They need to pick things up immediately, since their first conference match – on the road at Cornell – won't be the cakewalk it has been in recent years.
4. Dartmouth (6-6)
Every year, it seems Dartmouth has finally found its stride. And then they play Harvard twice to start of conference play, fall to 0-2, and are never able to seriously reenter the race. Having fallen to the Crimson 10 times in a row, is this the year? I think there's a chance, though a long shot. Alex Mitola is shooting lights-out, Gabas Maldunas is healthy again, and the Big Green could easily be 8-4 if a couple more buzzer-beaters had fallen in. They really only have one truly bad loss, a 79-67 stumble against a weak Jacksonville State team, though on the other hand they don't have any top-150 wins either.
5. Princeton (6-9)
The Tigers' season started off disastrously. After an opening-day victory over Rider, Princeton lost its next five games in a row. But they seem to have picked up a little steam recently, winning three of their last four, and the lone loss came to borderline top-100 team Wake Forest. Now, I know the wins weren't anything spectacular (Lipscomb, Liberty, and Norfolk State), but they did beat each of those teams handily. They don't have the resume of a usual top-five Ivy League team, but that's because I think there's a very large gap between the top three and everyone else on this list.
6. Brown (8-8)
Cedric Kuakumensah and Leland King have really come into their own this season, and along with Rafael Maia they could make an argument for having the best frontcourt in the conference. Among them, only Maia is graduating, and both guards (Steven Speith and Tavon Blackmon) are sophomores. This team could be scary next year, with legitimate Ivy title hopes. And that core managed to come together and beat top-50 team Providence earlier this year in one of the season's biggest upsets, right up there with Yale over UConn. But among their other 14 games, they've really just beat some bad teams and lost to some not-that-great teams, and it's not enough to convince me to rank them any higher.
7. Cornell (7-8)
The Big Red have definitely taken a step forward with the return of injured star Shonn Miller. But frankly, he's the entire team, and it's really showed in losses against the likes of Buffalo, St. Peter's, Radford, Drexel, and Loyola (MD). They did manage to come within one point of an impressive Penn State team, thanks to double-figures from Galal Cancer, Robert Hatter, and Devin Cherry, and if they see more teamwork like that, this team could still be competitive for a surprising Ivy title.
8. Penn (3-7)
While 1-3 could all be rearranged, as could 4-7, #8 is unquestionably Penn. They have yet to beat a top-250 team, and there are only 351 teams in Division I. Navy is their best victory, and with all due respect, that's not much to write home about. It's not just that they scheduled harder – one of their losses was to Wagner, a team that even Penn should beat. But there is a core that could emerge here, just not quite yet this season: Penn has four Ivy Freshman of the Week awards this year … and all four went to different players. That's a recipe for success in 2018, maybe even 2017, but not 2015.