Ivy League Football Weekly Episode 4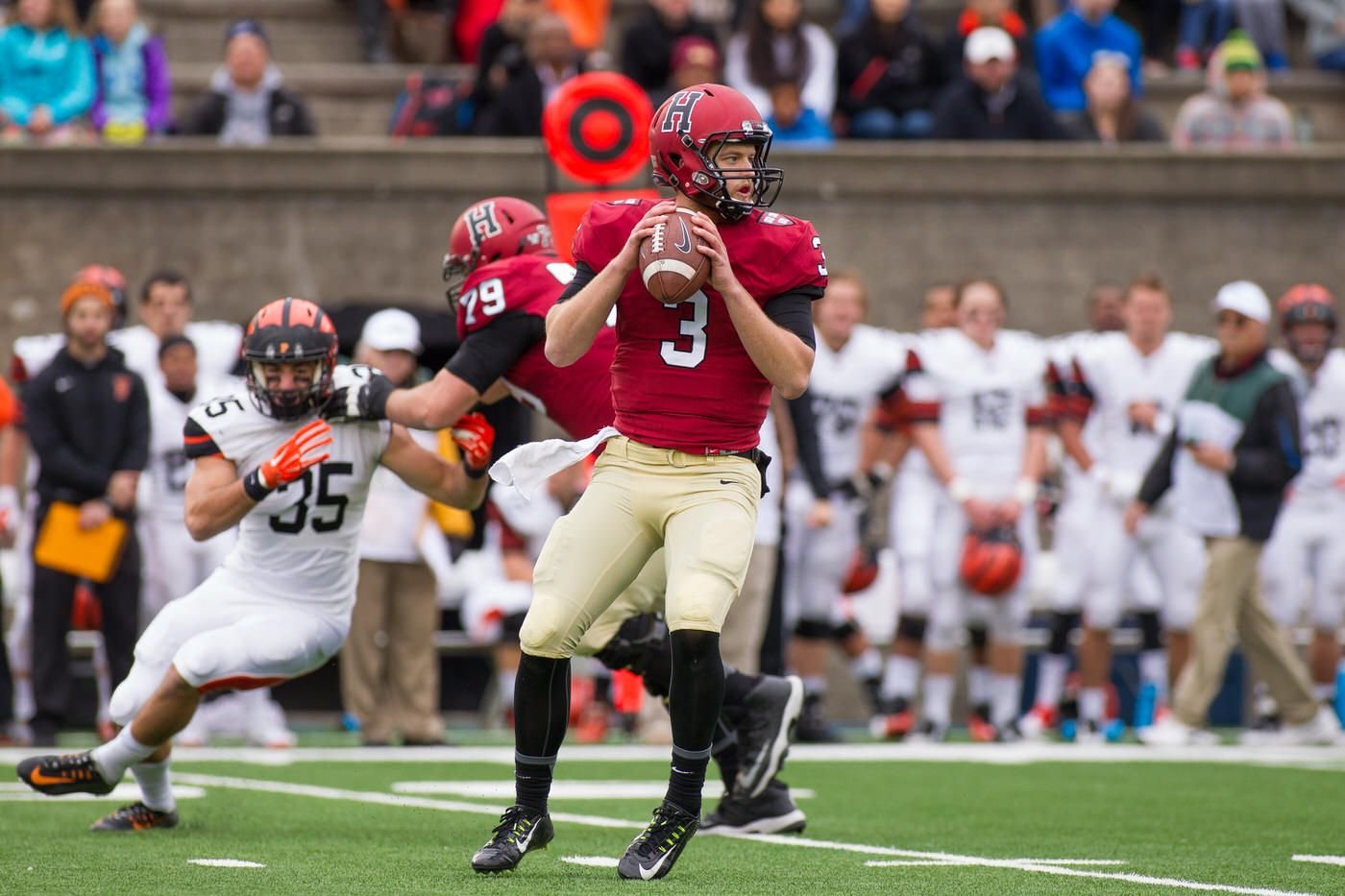 Listen
Brandon Wachs, host of Ivy League weekly, reports on Harvard's crushing loss at home to Princeton, 52-17, as well as the results from around the league. Brandon analyzes Harvard's surprisingly stifled offense and running game as well as their defense's inability to shut down Princeton quarterback, Chad Kanoff, who completed his first 21 passes. Brandon also breaks down Jake Smith (Harvard freshman quarterback) and his play as Coach Murphy makes the first clear decision as to who will be taking the snaps from here on out in what has been an unclear quarterback situation.
Additionally, Brandon breaks down Columbia's (of all schools!) victory over Dartmouth to secure sole control of first place as we get ready for the second half of Ivy League football. Yale defeated Penn 24-19 on a late touchdown pass with 4 minutes to go. And finally, Cornell improved to 2-1 in the Ivy League as it dominated Brown 34-7.
Show highlights:
-Harvard loses huge to Princeton in its first home Friday night lights game of the year. In what should have been a much more closely contested game, it is now nearly impossible for the Crimson to bounce back and make a serious push for the Ivy League title.
-Competition in the Ivy League remains stiff as two of the four games were very close contests won towards the very end.
-Columbia, a team that usually finds itself in the cellar of the Ivy League, continues to stun the college football world as it improves to 3-0 in Ivy League play. Brandon analyzes the Lions' multiple staunch goal line defensive stands in crunch time.
Brandon Wachs is the Sports Director and Host of Ivy League Football Weekly for WHRB.
Tune in next week for another episode of Ivy League Football Weekly. Also, if you like what you hear or have comments and/or questions related to this content, feel free to reach out to us through social media. Follow WHRB Sports on Twitter and Instagram @whrbsports. Also, tune in every Sunday from 1-2 for our Sunday Sports Talk.