Jazz Spotlight: Georgia On My Mind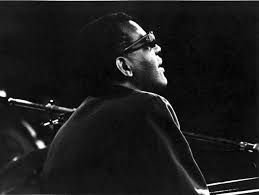 Of all the genres, jazz is the most eco-friendly. Recycling standards are common practice within the jazz community, and I often play various renditions of the same song on my mornings shows to demonstrate the incredible transformation that a single song can be subject to as it is interpreted by different artists. On Friday's show I will be focusing on the song, "Georgia on My Mind." This timeless classic has been done and redone by a thousand and a half jazz artists, with no two renditions ending up exactly the same. This song has a special place in my heart, as it was a piece my father often played on his trombone late at night, the sweet bellows coaxing me into a deep, dreamless sleep. I have put the Ray Charles rendition of "Georgia," next to Oscar Peterson's version, followed by the more contemporary Michael Bublé, and ending with the infamous Ella Fitzgerald crooning out her own stylistic interpretation of this jazz staple. The contrasts are incredible, and yet the integrity of "Georgia on My Mind" is only strengthened by these varying renditions and the unique, and artist-specific liberties taken with the song.
This whole process speaks to the longevity and continuous relevancy of jazz music as a whole. We can see here with "Georgia on My Mind," as well as with many other classics, that it is through these updated and various interpretations that the song achieves immortality. Jazz is evolving, has always been evolving, and it is my pleasure to give you a peak into the evolution of my father's and my favorite song. Happy birthday, Dad. This one's for you.
Liana Henderson-Semel is a DJ for the Jazz Spectrum. Tune in to the Jazz Spectrum Monday-Friday from 5am-1pm.
Liana plays Wednesdays, 5-7am and Fridays, 7-9am. Listen in this Friday at 7 am to hear these versions of "Georgia on My Mind."