A Journey with TOKiMONSTA at the Sinclair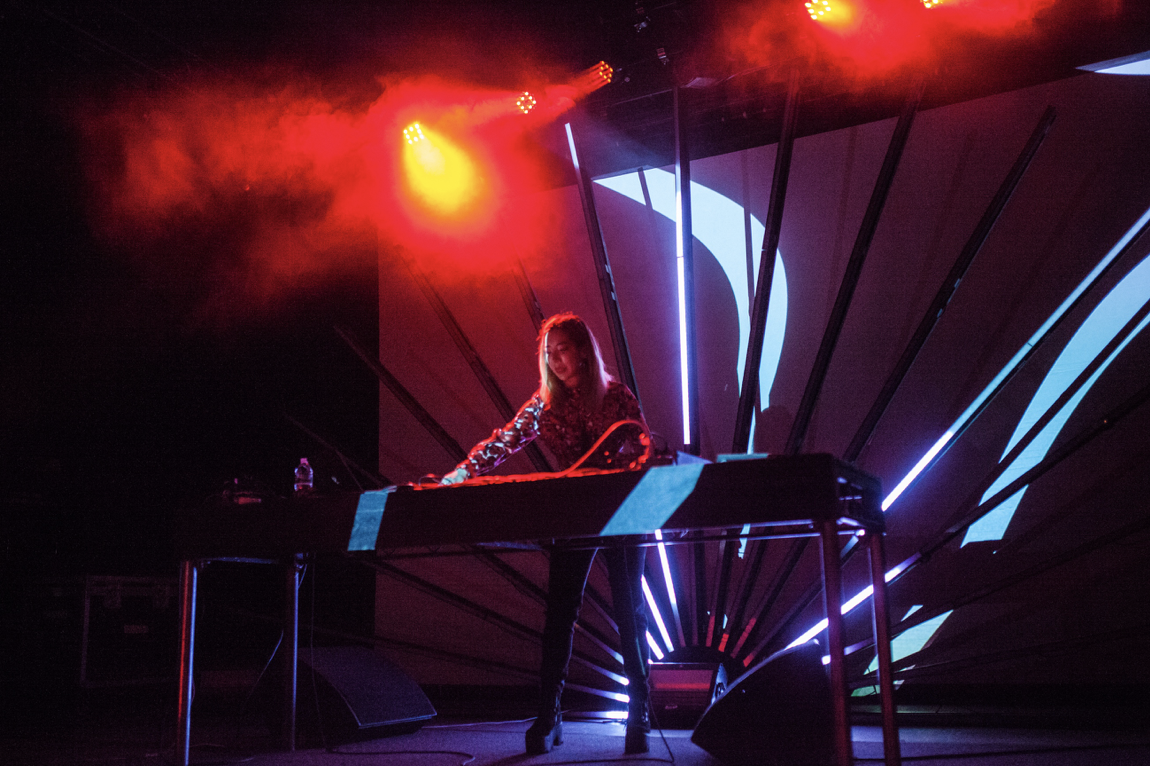 Beaming and bouncing at her turntables Tuesday night, Jennifer Lee (stage name TOKiMONSTA) played an eclectic DJ set at the Sinclair, giving little indication that she'd recovered from a major brain surgery only a year ago. As major music publications have covered extensively, Lee was diagnosed with Moyamoya disease, which causes restricted blood flow to the brain, at the end of 2015, undergoing surgery in January 2016. Her fans, however, did not know until late summer in 2017, when she finally went public about her situation. After all, she was at SXSW and Coachella only three months after losing her language and music skills. Her struggle and emotion went into her recent release Lune Rouge, and the love she has for music and her fans really showed at her set at the Sinclair.
Starting her set with the airy synths and vocals of the opening track on her new album, "Lune", TOKiMONSTA weaved between genres throughout the night. Lee has stated in multiple interviews that her goal with live shows is to tell a story and take the audience on a journey—Tuesday night was no exception, and the Sinclair crowd was particularly enthusiastic. When she invited them to journey with her, she was met with resounding cheers.
The night's voyage took the audience to some of Lee's older work from her Brainfeeder days—"Gamble" from Midnight Menu provided a laid-back contrast to her newer, EDM-influenced work on Lune Rouge. The Sinclair's subwoofers did not disappoint—each kick sent visceral vibrations through the audience, though the mid- and high-range frequencies were somewhat drowned out by the bass.
Lee made several references to her recent disease during her set, showing incredible pep and optimism. Feelings of love and support pervaded the audience, most palpably when Lee played her new track "I Wish I Could" (the first she produced after fully recovering). Mouthing the lyrics to her own songs, Lee was a joy to watch, as her passion for music was clearly on display.
The set then took a detour into trap rap, with Lee playing two Kendrick Lamar songs ("Alright", "Humble"), "Hard In Da Paint" by Flocka, and "Shabba" by A$AP Ferg. Around this time, a TOKiMONSTA beach ball found its way into the audience, creating a nuisance for the photographer every time it bounced back onto the stage. Lee ended her encore with a remix of Daft Punk's "Harder, Better, Faster, Stronger", a fitting wrap-up of the night's musical journey.
James Gui is a DJ for the Record Hospital_. Check out his show Thursdays 12-2am._